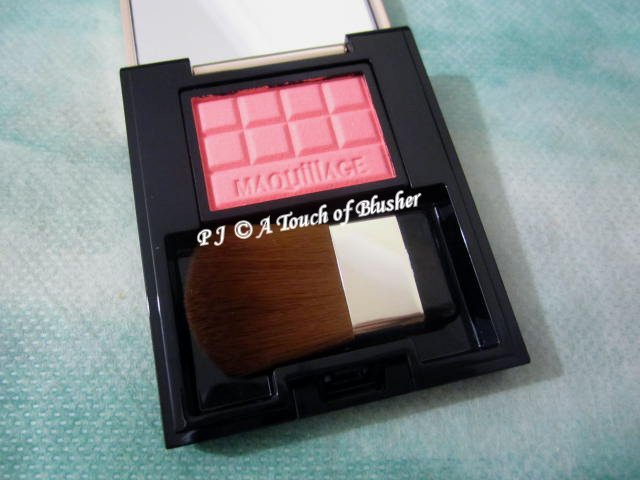 Shiseido Maquillage released Dramatic Mood Veil in spring 2015, and I reviewed PK200 later in that year. (It is my first blusher from the line.) Earlier this year, the line released Cheek Color (Clear) and renewed the original Cheek Color range, and today I will be sharing my thoughts on Cheek Color (Clear) in PK222.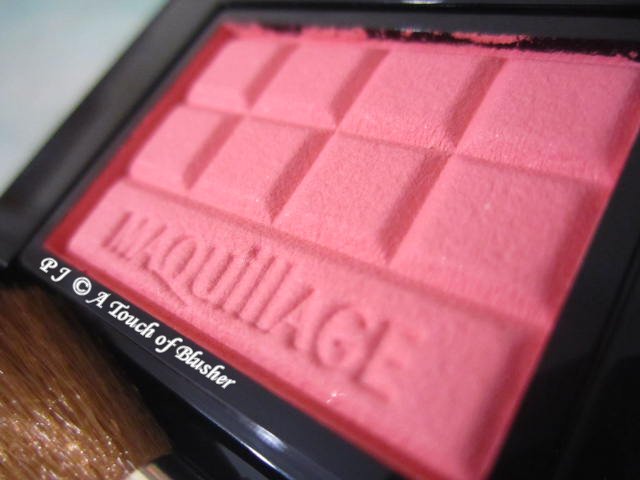 Shiseido Maquillage Cheek Color (Clear) in PK222 (資生堂 マキアージュ チークカラー (クリア) PK222/ 資生堂 心機頰彩 (微醺版) PK222, refill ¥1800, case with brush (Cheek Color Case N) ¥1000) was released in Japan in spring 2017. It is a light-to-medium medium-to-warm pink with very subtle peach and salmon tones. It has a light-to-moderate (towards moderate) pigmentation level and a velvety finish. It contains very fine and low-key shimmer, which doesn't look obvious when worn. It is easy to apply and blend, and it has a good lasting power.
The shade goes on slightly cooler than it looks in the pan. This is slightly unusual for me, as many blushers I have tried go on warmer on me. The color itself lasts quite well as it only turns darker and warmer very minimally over the course of wear. (It still looks marginally cooler than it does in the pan.)
The refill and case of Cheek Color (Clear) are sold separately. The case is considerably slimmer than that of Dramatic Mood Veil.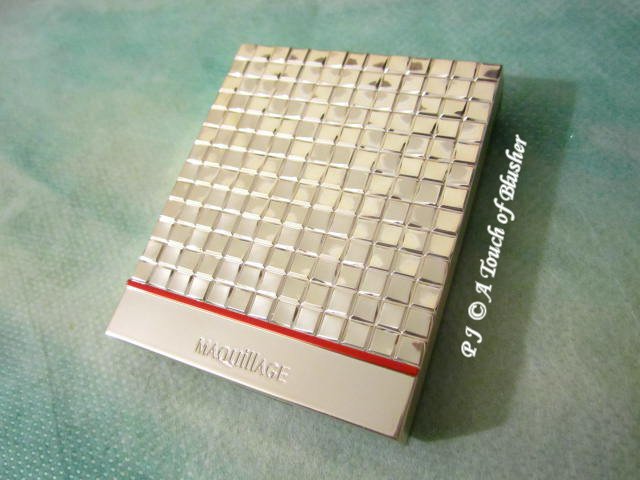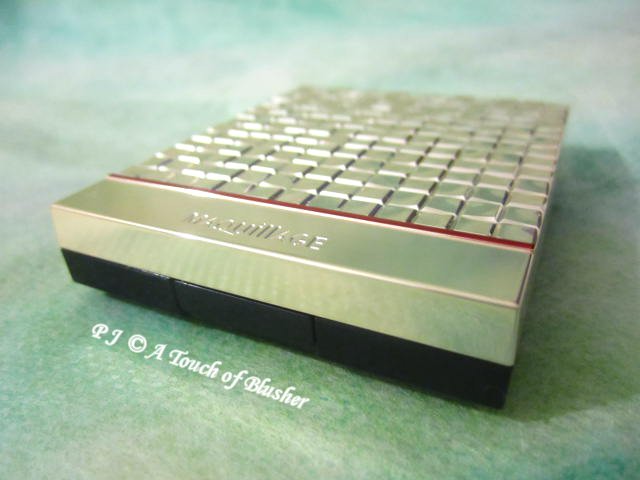 Overall I like this shade very much. It creates a fairly soft look that is fresh and natural with a touch of warmth, and it still manages to look natural even if I slightly over-apply it. It is a lovely shade to wear in spring and summer.
(I like Cheek Color (Clear) in PK222 as much as I like Dramatic Mood Veil in PK200, but, finish-wise, I slightly prefer the velvety finish of Cheek Color (Clear) in PK222 to the softly shimmery finishes of the main blusher shade and the two supplementary blusher shades of Dramatic Mood Veil in PK200.)
Related posts:
Maquillage Fall 2017 Makeup Collection
Stash Focus: Integrate Milky Flower Cheeks in 1 Flower Pink
Stash Debut (14): Benefique Theoty Cheek (Fantasy Nuance) in PK01