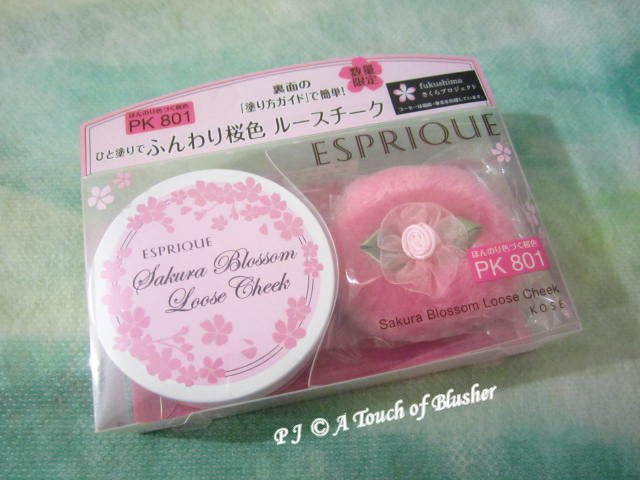 Kosé has been working with Fukushima Sakura Project to help rebuild areas in Fukushima devastated by the 2011 Tohoku Earthquake. (Fukushima is one of the six prefectures in the Tohoku region.) In 2014, the brand's Esprique line released Sakura Blossom Loose Cheek as part of the project, and I purchased the shade in PK801. This is my first item from the Esprique line.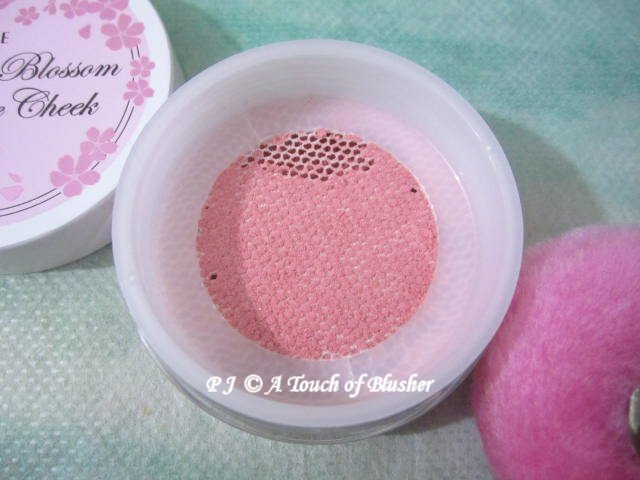 Kosé Esprique Sakura Blossom Loose Cheek in PK801 (コーセー エスプリーク サクラブロッサム ルースチーク PK801/ 高絲 丰靡美姬 幻粧 櫻花限定頰彩 PK801, 5g, limited edition, ¥2300) was released in Japan in spring 2014. It is a lightly-pigmented light medium-to-warm pink with a satiny finish with semi-sparse silver-toned and pink-toned shimmer. (The silver-toned shimmer looks more multi-hued under some artificial lightings.) It is very easy to apply and blend, and it has a decent staying power.
As it is lightly pigmented, I do have to layer it to build up the color. Fortunately, with all the layering, the semi-sparse shimmer never looks too bling-y on me.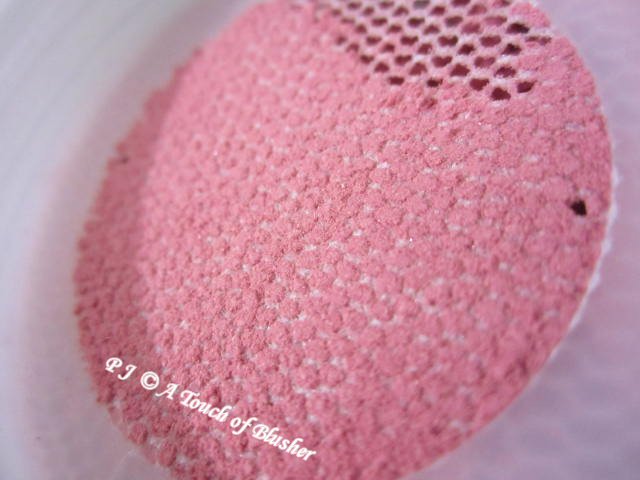 The sifter is sealed with a sticker (which I didn't photograph). I keep the sticker and seal the sifter back after each application to keep the loose powder under the sifter.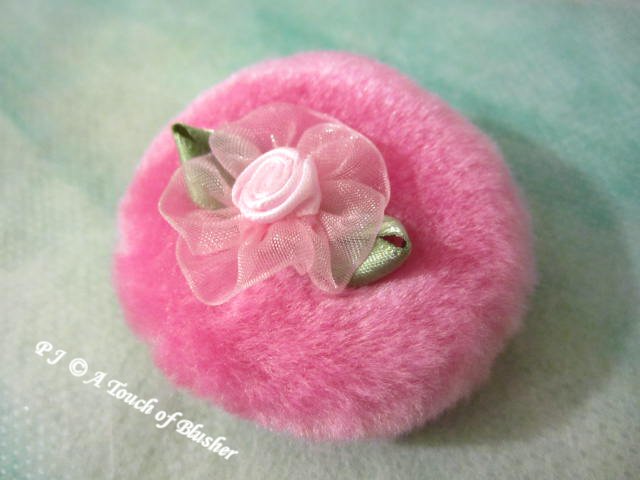 The product comes with a fluffy pink powder puff with some lovely details. I prefer using a blusher brush to apply the product so I haven't used the puff.
It is possible to store the powder puff inside the jar, but it is a little too thick for the spare space in the jar. (I do have to press the lid down to close the jar.) I tend to store it separately.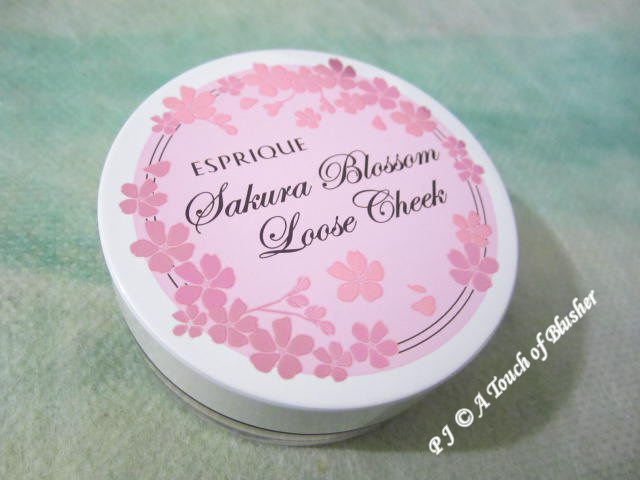 Two shades of Sakura Loose Cheek (in PK800 and PK801) were released in spring 2014. (PK801 is more cool-toned than PK800.) Two more shades (in PK802 and PK803) with a different case design were released in Japan in spring 2015 as part of the 2015 lineup of Fukushima Sakura Project.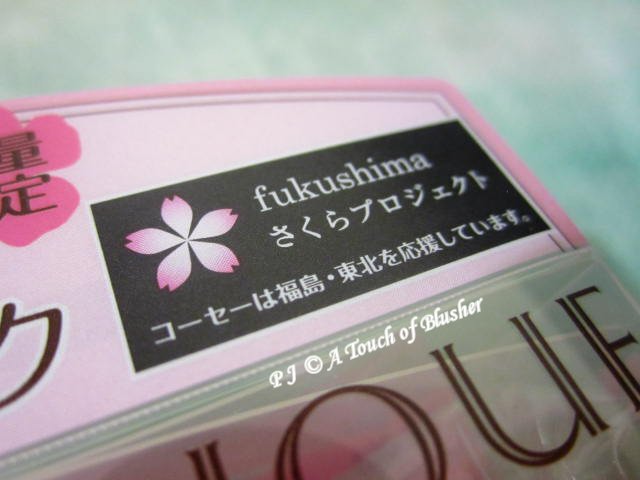 (official logo of Fukushima Sakura Project)
Overall I like it very much. For the purpose of Fukushima Sakura Project, I think Kosé did the right thing by creating a lightly-pigmented blusher with a fairly soft color. The color is very wearable, and the lightly-pigmented powder is easy to work with. (It is hard to over-apply it.) The look is natural, delicate and subtle, and it does echo the beauty of cherry blossoms.
Related posts:
Esprique Spring/Summer 2016 Fukushima Sakura Project Makeup Collection
Esprique Fall 2017 Makeup Collection