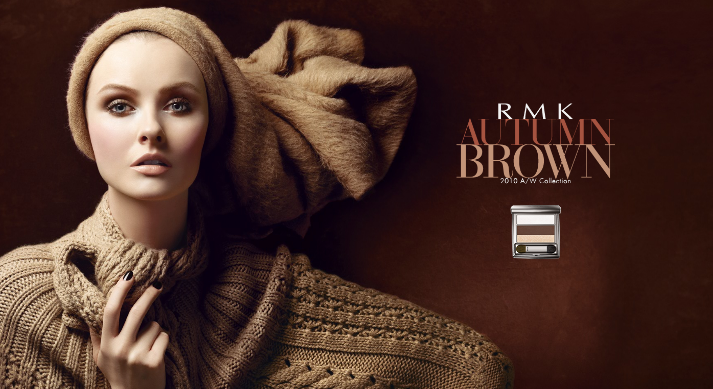 (image from www.rmkrmk.com)
Color-wise, the fall 2010 makeup trends seem to be a natural progression from the last few seasons. Beiges and browns dominated spring 2010, and they are still a key trend in fall 2010, (Gone are the grays, which were prominent in fall 2009, as a major color trend.) Meanwhile, purples shone last fall and they have taken on a few varied hues this season.
Beiges & Browns
RMK puts browns firmly on center stage with the Autumn Brown collection. The limited-edition Brown Eyes palettes feature various brown tones. (The palettes are called Deep Brown, Dark Brown, Red Brown, Yellow Brown and Beige Brown.) Guerlain's new Écrin 6 Couleurs palettes are also based on a variety of neutral tones, while SUQQU's revamped makeup line lays the groundwork with six Blend Color Eyeshadow palettes, all with neutral hues.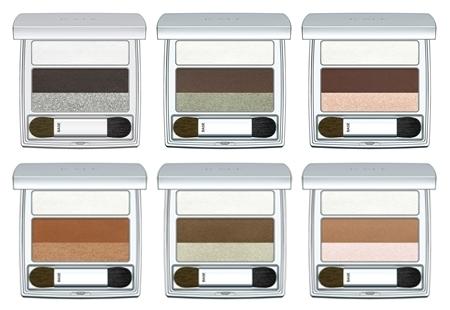 (image from www.iswii.net)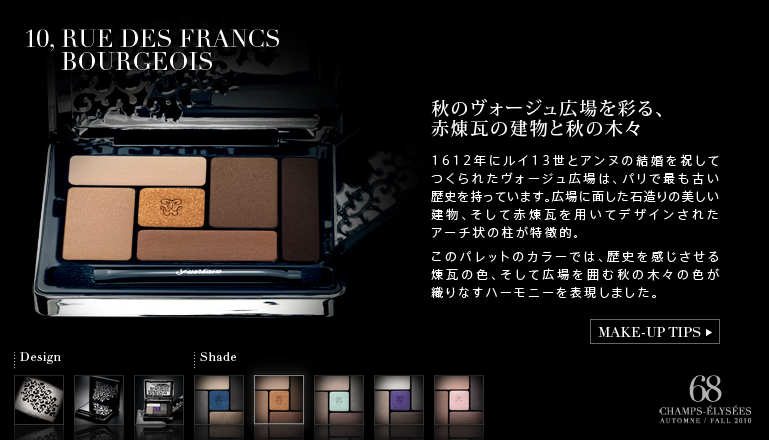 (image from www.guerlain.co.jp)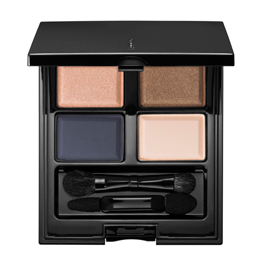 (image from www.biteki.com)
Pinks, Mauves, Purples & Plums
Biteki (September 2010) calls them the berry tones, and those who are not enticed by the skin-tonal colors and who are interested in more vibrant shades might want to look into these mouth-watering colors.
Dior's 5 Color Design palette in Pink Design includes a dusty pink and a sophisticated muted purple. Estée Lauder's Pure Color 5 Color Eyeshadow Palette in Surreal Violet offers some delicious berry shades.  Addiction's fall 2010 makeup collection includes berry-toned items for eyes as well as lips. (Refer to the link for the new items for lips.)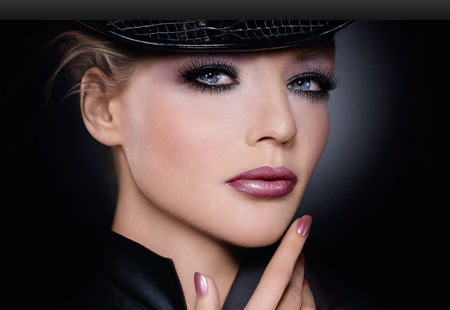 (image from www.dior.com)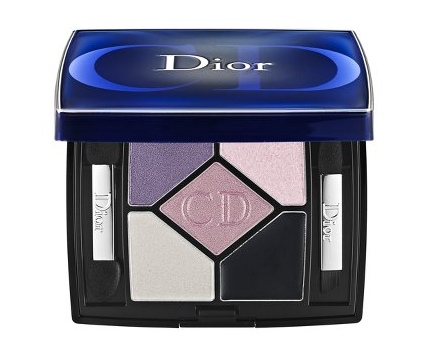 (image from www.sephora.com)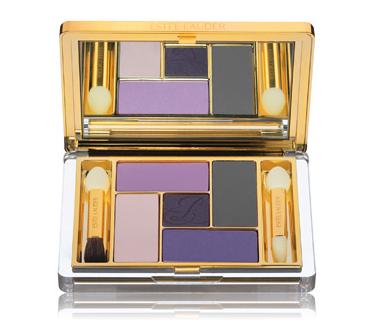 (image from www.esteelauder.com)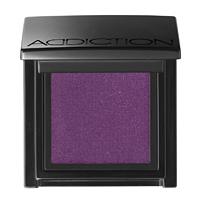 (image from www.joseishi.net/voce)
Mix & Match
What is interesting is that many brands feature both color trends in their fall 2010 makeup collections (either in one single item or in various items in the collection). Here are some of the highlights:
– Chanel: deep browns in the new Les 4 Ombres palette in 19 Enigma and deep purple and violet in the eye palette and in the nail color.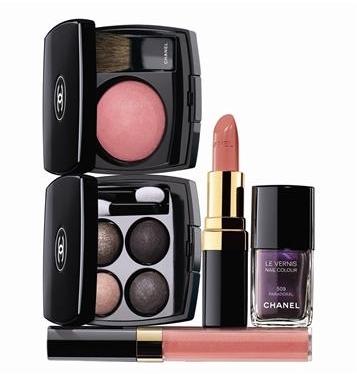 (image from www.iswii.net)
– Sonia Rykiel: the three new Mono Eyeshadows are spot-on with the two major trends.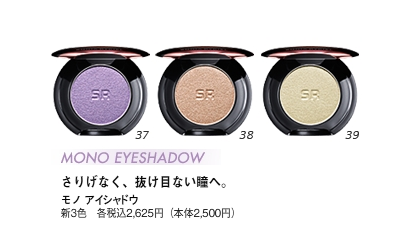 (image from www.soniarykiel-cosmetics.com)
– Paul & Joe: two of the three Face & Eye Color CS palettes include warm neutrals, lilac, and berry-pink.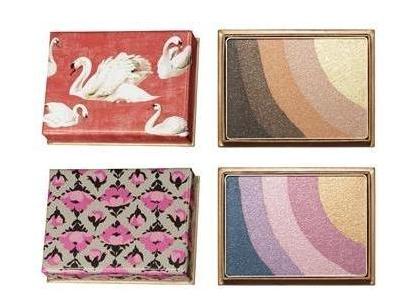 (image from www.iswii.net)
– Coffret D'Or: Beauty C Curve Eyes in 04 Peach Beige headed the launch of the line's late summer/ early fall 2010 makeup collection, while the fall collection features two limited-edition variations (06 Smoky Brown and 07 Plum Wine).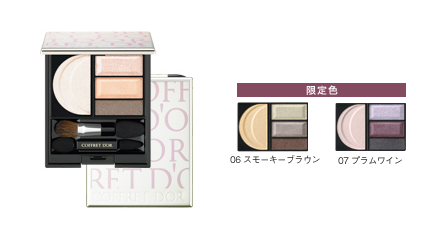 (images from www.kanebo-cosmetics.jp/coffretdor)
– Three: The four new shades of Pressed Color Veil for Eyes include brown, blush raspberry-pink, and violet. (See here for more violet and plum items from the collection.)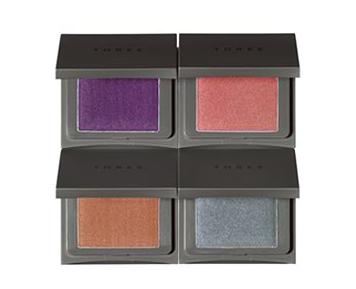 (image from www.threecosmetics.com)
– Est: purple and variations of beige can be seen in three of the four Dual Emotional Eyes palettes.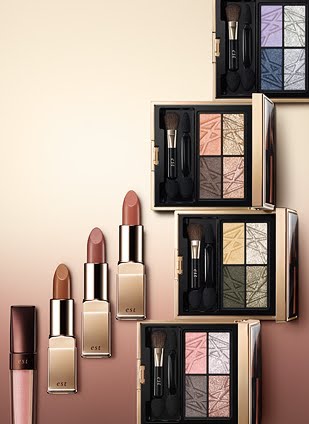 (image from www.kao.co.jp/est)
– Cosme Decorte AQ: the two new Shadow Supreme palettes correspond to both color trends.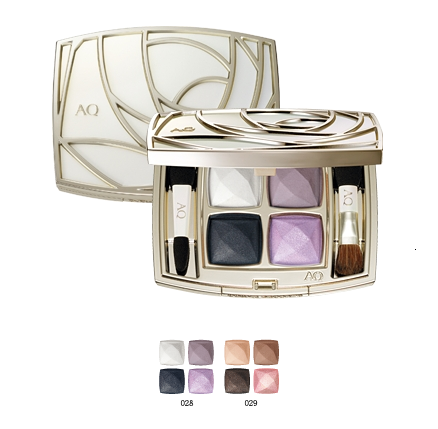 (images from www.cosmedecorte.com)
– Max Factor: the names of the two limited-edition Eye Gradation Colors palettes say it all – Cherry Chocolat and Caramel Chocolat.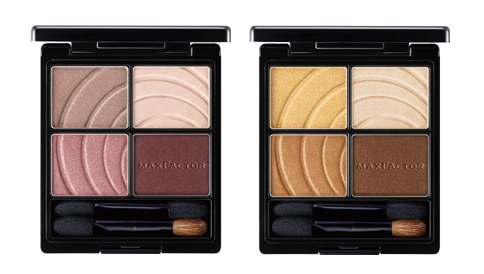 (images from www.maxfactor.jp)
– YSL and Helena Rubinstein: YSL's new Ombres Duolumières palette pairs a medium lilac with a medium-to-dark brown, while Helena Rubinstein's new Wanted Eyes Palette does the reverse, with warm neutrals and a dark violet.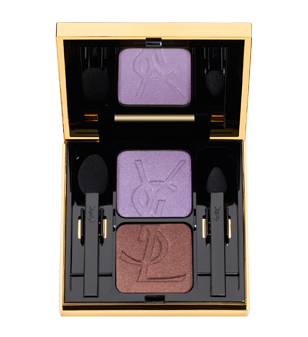 (image from www.ysl.com)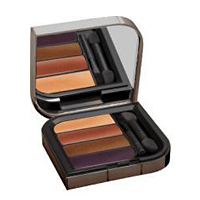 (image from www.joseishi.net/voce)
As a fan of neutrals and purples, I am happy to see all these lovely colors this season. But I am looking forward to a few different trends for spring/summer 2011!
Related posts (other beiges and berries for fall 2010):