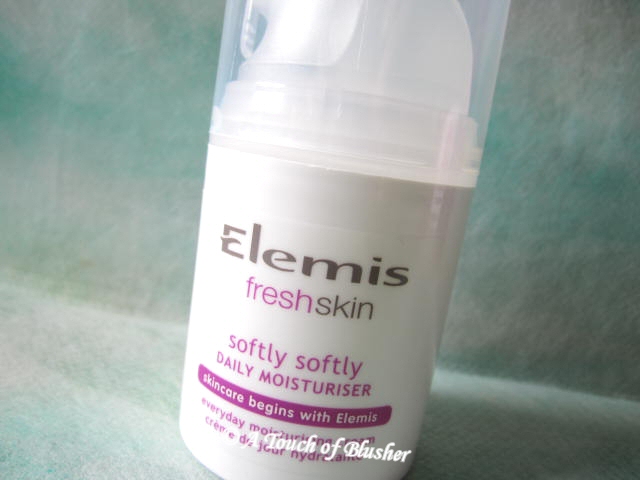 Targeted at those in their teens and twenties, Elemis' Freshskin range is a major launch from the British skincare brand. It includes daily basics (cleansers and moisturizers) as well as treatment products (an exfoliator and facial masks). Today I am highlighting several products from the range.
– Softly Softly Daily Moisturiser
This is one of the two facial moisturizers in the range, and its creamy consistency will appeal to those with dry skin.
It is a product of two halves. The first half of the ingredient list looks virtually flawless. It includes moisturizing ingredients such as glycerin, glyceryl stearate SE, isononyl isononanoate, dicaprylyl carbonate, sweet almond oil, trehalose, and caprylic/capric triglyceride. It also includes rosehip seed oil and chamomile flower oil, which nourish the skin and provide antioxidant benefits. Other antioxidants in the product include tocopheryl acetate (vitamin E) and tocopherol (vitamin E). The opaque bottle with a pump dispenser is the optimal packaging for preserving the efficacy of these antioxidants.
However, the second half includes potentially skin-irritating ingredients such as geranium oil, lavender oil, lavandin oil, eucalyptus oil, and peppermint oil (despite the fact that eucalyptus oil and peppermint oil have antibacterial properties). If you are interested in trying the product, patch tests are highly recommended.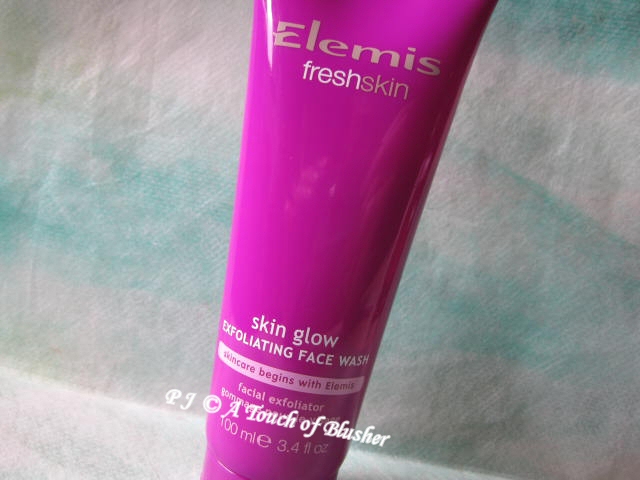 – Skin Glow Exfoliating Face Wash
This gel-based non-foaming exfoliator uses bitter cherry shell powder and jojoba beads as exfoliants, which feel reasonably mild and not too abrasive. It also contains coco-glucoside as a cleansing agent. The mandarin peel oil may be a skin irritant for some people, but fortunately it is second-to-last on the ingredient list and most of it will be washed off with the rest of the product. It should suit most skin types except very dry skin. (Those with very dry skin may want to opt for creamier emollient-based scrubs.)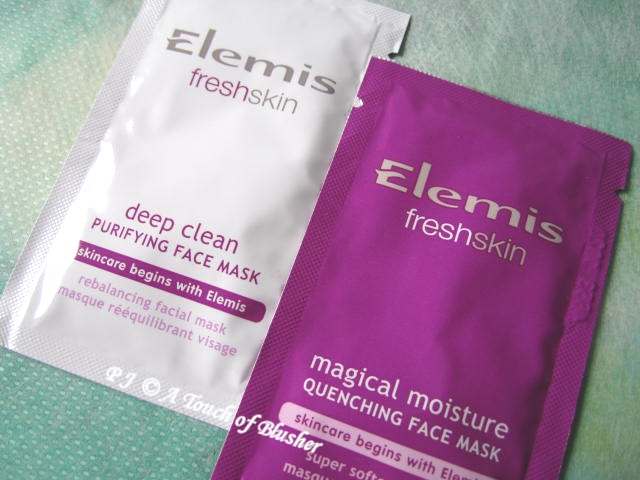 – Deep Clean Purifying Face Mask & Magical Moisture Quenching Face Mask
These two products are sold together in one pack, which contains three sachets of Purifying Face Mask and three sachets of Quenching Face Mask. (Each sachet contains 7ml of the product.)
Deep Clean Purifying Face Mask is a clay-based cleansing mask with a dense consistency. (It contains kaolin and illite, second and third on the ingredient list.) It contains some emollients (glycerin, cetearyl alcohol, and glyceryl stearate) and an antioxidant (tocopheryl acetate). It also contains frankincence oil, which may be a skin irritant for some people.
This is strictly for those with oily skin with no dryness issues. Those with oily-dry skin may find this product drying.
I think Magical Moisture Quenching Face Mask has the best formulation among the products I am reviewing today. It contains a variety of moisturizing agents and there are no obvious skin irritants.
Some of the moisturizing ingredients in this product are C12-15 alkyl benzoate, glycerin, cetearyl alcohol, sweet almond oil, glyceryl stearate, trehalose, aloe vera leaf juice, and cranberry seed oil (also an antioxidant). It also contains tocopheryl acetate and tocopherol (antioxidants).
It has a light-cream consistency and has a soft scent of sweet almond oil, both of which I find pleasing. It is effectively hydrating and it doesn't leave an oily film on the skin. It should suit most skin types, including slightly oilier skin that may need a boost of moisture from time to time.
All the products featured here are free from alcohol and parabens.
(The products featured in this article are provided by Elemis.)
Related posts:
Elemis Pro-Collagen Marine Cream & Oxygenating Night Cream