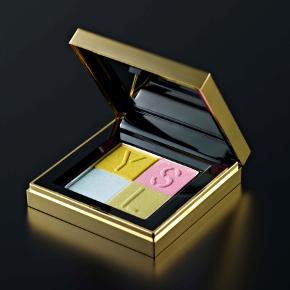 (image/info from www.yslb.jp)
I came across this eyeshadow palette on YSL's on-line store in Japan. The Eyeshadow Palette 1998 is inspired by the colors on the greeting card that Yves Saint Laurent sent to his family, friends, and colleagues in 1998, which marked the 40th anniversary of his professional creative activity in fashion.
The four colors symbolize the brand icon, the sun, the Marrakesh sea, and Majorelle Garden.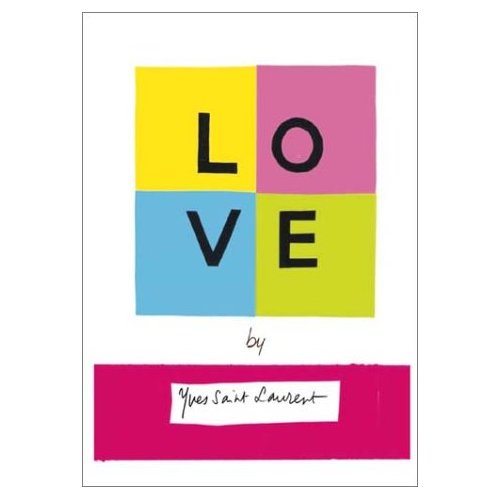 (Love, Yves Saint Laurent, 2000, Harry N. Abrams Inc.)
(image from www.amazon.co.uk)
Each individual palette comes with a unique serial number as proof of authenticity.
According to the site, this palette is a limited-edition Japan-only web-exclusive item. (The site delivers within Japan only.) But it might become available in some other countries later on.
Related posts:
YSL Fall 2011 Makeup Collection
Beautiful Lips with Blue Lip Glosses – Summer 2011 Edition!
(featuring YSL Gloss Pur in 11 Icy Effect)