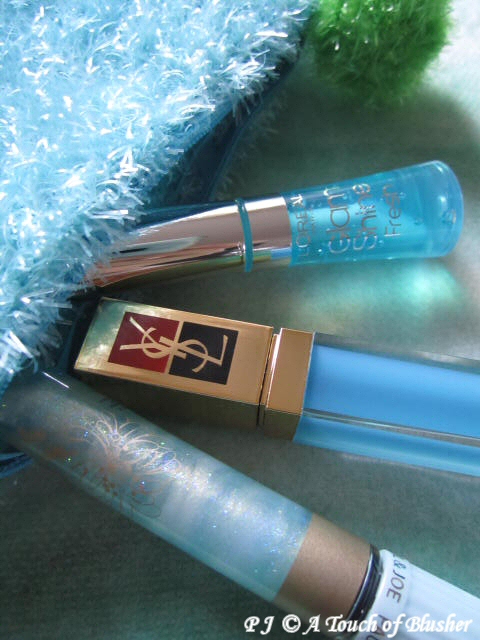 (pictured from top: L'Oréal Glam Shine Fresh in 600 Aqua Curaçao,
YSL Gloss Pur in 11 Icy Effect,
Paul & Joe Lip Gloss B in 001 L'Horizon Bleu)
If you think this photo looks a little familiar, then you may be one of my regular readers!
Back in 2007 (how time flies…), I posted about why I loved blue lip glosses (and why you should try them). I am happy that, over the years, many of you have told me that you also love how they add depth, dimension and transparency to your lips. Now, I bring you the summer 2011 additions of blue lip glosses.
– L'Oréal Glam Shine Fresh in 600 Aqua Curaçao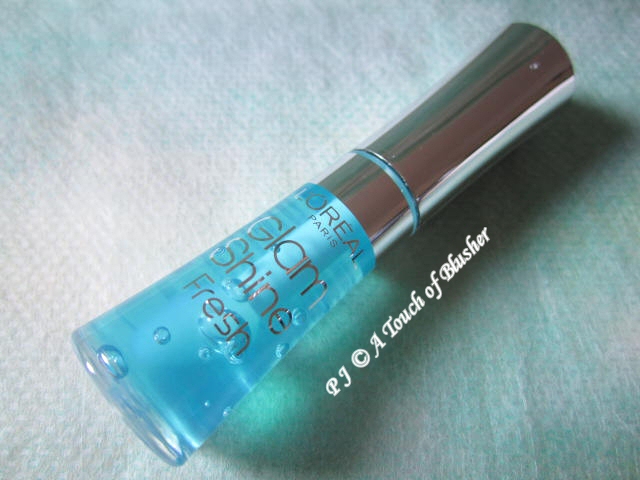 Among L'Oréal's numerous ranges of lip glosses, Glam Shine Fresh is one of the latest. 600 Aqua Curaçao is one of the seven shades available. I love how the color looks in the tube. It looks like warm sparkling ocean under the beaming tropical sun.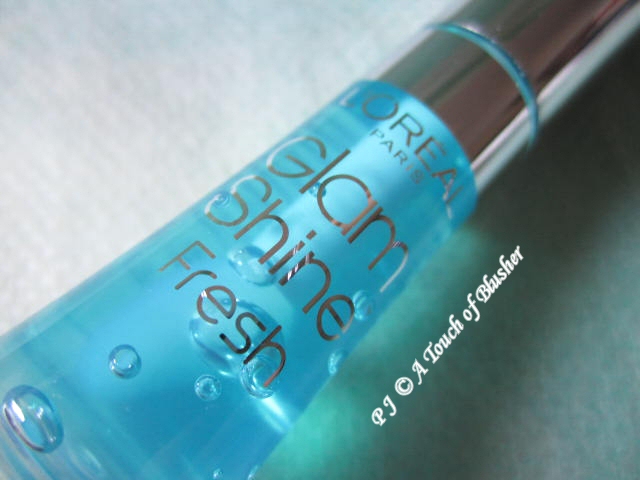 Its finish is the most natural among the three. One layer creates a natural sheen for the lips, and it takes a few more layers to build up a slightly glossier finish. (It doesn't contain any shimmer.) This is suitable for those who want a very subtle gloss for the lips. (It has a heart-shaped sponge applicator.)
– Paul & Joe Lip Gloss B in 001 L'Horizon Bleu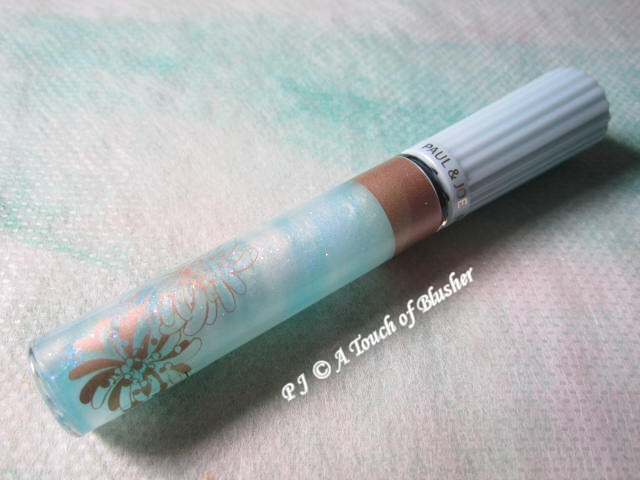 From Paul & Joe's L'Horizon Bleu summer 2011 makeup collection, Lip Gloss B in 001 L'Horizon Bleu is one of the three limited-edition lip glosses in the collection. (I also like the pink-toned 002 Swept Away.)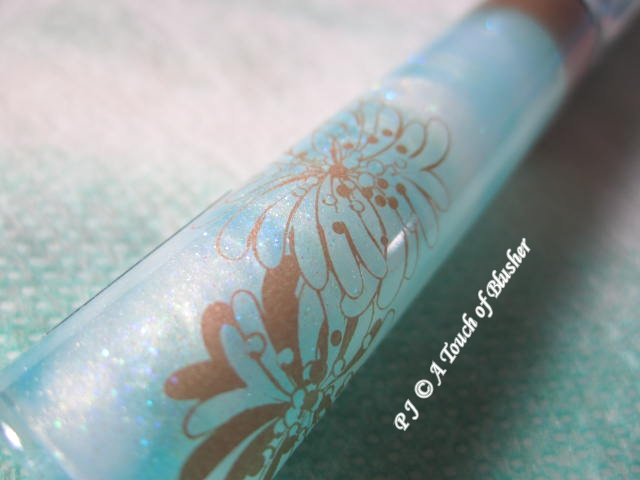 It looks light-blue in the tube, with pearly-white swirls and sparse blue and green flecks. (It has a brush applicator.) I am glad that the white pearlescence in the tube doesn't really show up on the lips and that it certainly doesn't create a frosty look. Similar to Aqua Curaçao, the finish is more of a subtle wet gloss than a full-on vinyl shine. The blue and green flecks glimmer nicely on the lips.
– YSL Gloss Pur in 11 Icy Effect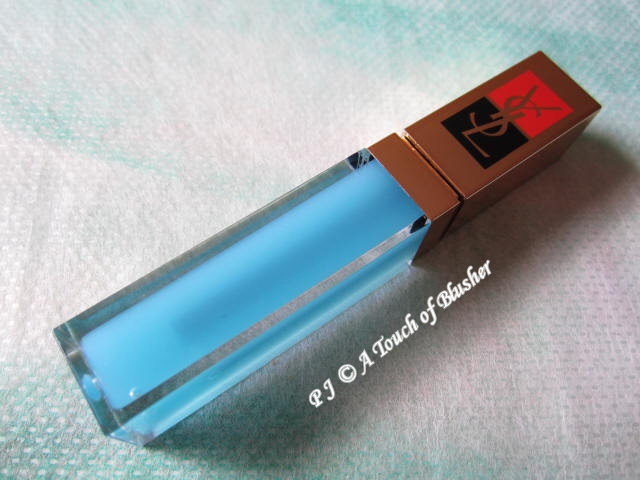 YSL's Golden Gloss in 03 Golden Pink is one of my favorite lip glosses, so I had high hopes for Gloss Pur, which is a shimmer-less range of lip glosses. (Both ranges use brush applicators, which I prefer to sponge applicators.) From YSL's summer 2011 Summer Night in Paris makeup collection, Gloss Pur in 11 Icy Effect turns out to be my favorite of the three.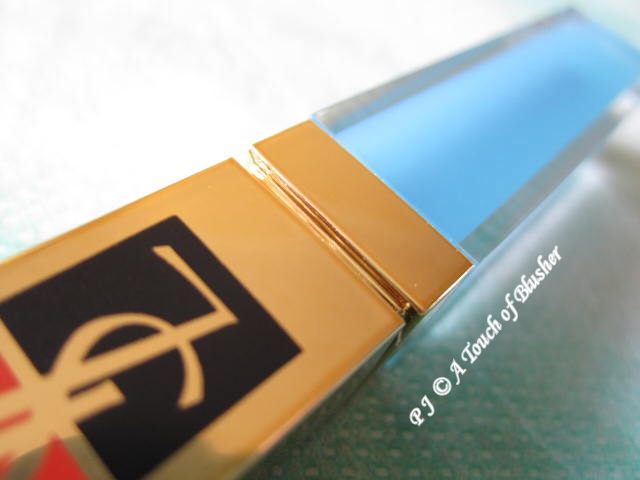 Compared with the two above, Icy Effect has a slight teal tone. When I first saw it at the counter, I actually thought the color looked a little disappointingly muted. (I did buy it right then.) But the look of the shade in the tube has grown on me immensely, and it looks particularly pretty under sunlight. I also like the striking contrast between the blue and the classic YSL gold packaging.
I love its ultra-glossy finish, which only takes a couple of layers to create. It is a high-impact mirror-like gloss that makes the lips look juicy and dewy. Very satisfying……
(All of the three lip glosses are very sheer, so no Avatar-esque blue lips!)
Summer 2011 is quite a colorful season for makeup, and it is great to see more blue for the lips. Have you tried any blue lip gloss recently?
(L'Oréal Glam Shine Fresh in 600 Aqua Curaçao is provided by L'Oréal. Paul & Joe Lip Gloss B in 001 L'Horizon Bleu and YSL Gloss Pur in 11 Icy Effect are my own purchases.)
Related posts (more blue lip glosses):
Thierry Mugler Blue Effect Plexigloss Lip Lacker
From My Treasure Chest (3): Chanel Lèvres Scintillantes Glossimer in 387 Wish