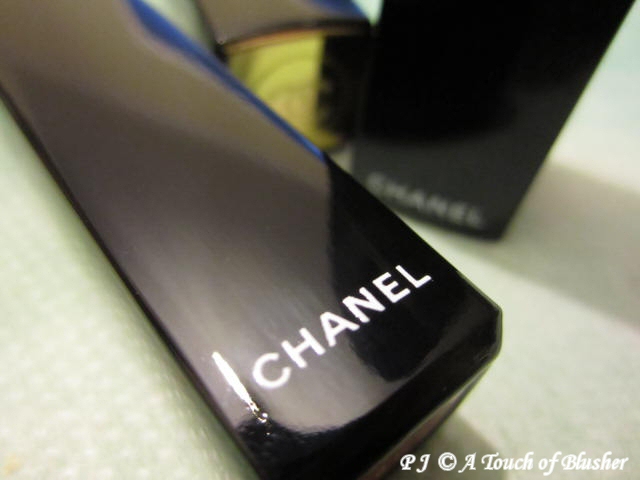 Chanel's limited-edition makeup collection for holiday 2011, Les Scintillances de Chanel, features items for eyes, lips, face, and nails, and the emphasis of the collection seems to be on lip colors, with new items from Rouge Allure, Rouge Allure Laque, Rouge Allure Extrait de Gloss, and Lip Scintillantes. Today I am highlighting some of these new lip products.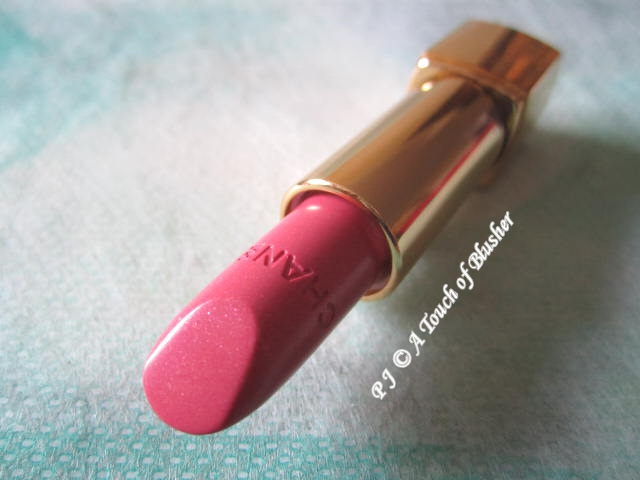 Rouge Allure (Luminous Satin Lip Colour) in 197 Enivrée is a moderately pigmented medium-to-warm pink with fine multi-hued shimmer. It imparts a satiny sheen on the lips and the shimmery particles create a delicate veil of pearlescence, which doesn't look flat or frosty. I generally go for lip colors that are slightly more cool-toned than Enivrée, but I do like it and I think it should be a wearable shade for most people. (The lasting power of the color is satisfactory. However, it is not one of the most hydrating lipsticks that I have tried.)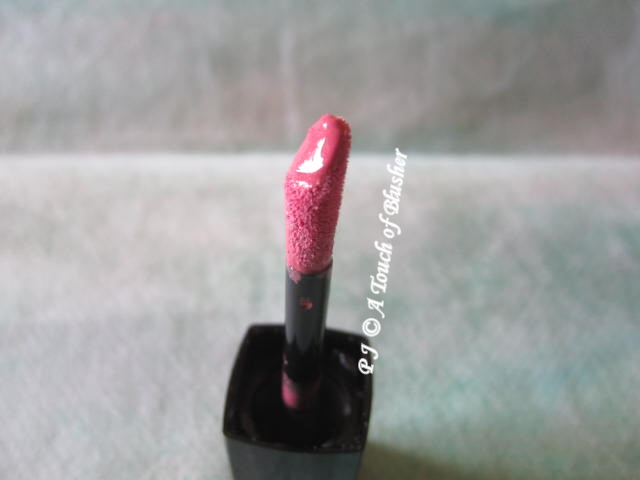 Rouge Allure Laque (Luminous Satin Lip Lacquer) in 707 Empire is a cool-toned raspberry pink. It is between moderately and well pigmented, and it has a satiny finish with a hint of very fine multi-hued shimmer and a soft lacquered sheen. I would describe Rouge Allure Laque as a liquid lipstick with a soufflé-cream consistency. It glides easily and doesn't feel drying on the lips, and the color and the finish last well. In terms of color, Empire is my favorite among the three. I also like its softly glistening shimmer.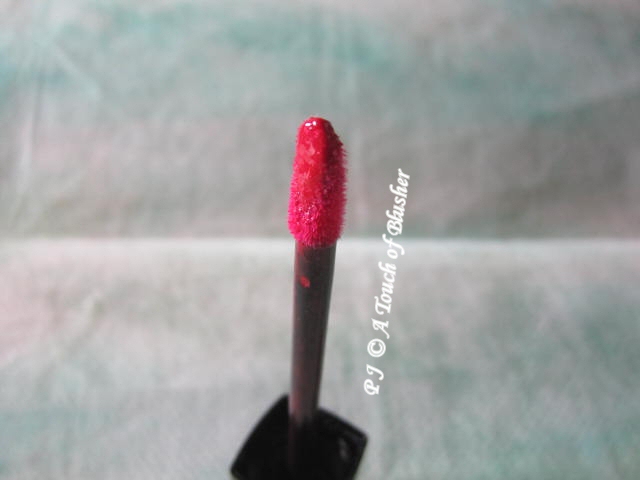 Rouge Allure Extrait de Gloss (Pure Shine Intense Colour Long Wear Lip Gloss) in 517 Triomphal is a well-pigmented cool-toned red with a touch of (predominantly red-toned) shimmer. Rouge Allure Extrait de Gloss is essentially a hybrid product that combines the rich pigment from a lipstick and a glassy finish from a lip gloss. One layer of it is enough to create rich color and a reflective lacquered shine on the lips, and a second layer slightly intensifies the already-intense color and creates a very glassy shine.
Both the color and the finish last very well. (Sometimes, with pigmented lip glosses, the pigment can gradually settle into lip lines, resulting in an unflattering look, but this is not the case with Triomphal.)
Personally I tend to go for softer colors and I prefer the colors of Enivrée and Empire, but I love the long-lasting glassy finish of Triomphal and I like the fact that the red has a subtle berry tone and doesn't look too warm.)
I also like the sleek packaging of the Rouge Allure range. The streamlined look of Rouge Allure and the weightiness of Rouge Allure Laque and Rouge Allure Extrait de Gloss particularly appeal to me.
(The products featured in this article are provided by Chanel.)
Related posts:
Collection Byzance de Chanel & Lumières Byzantines de Chanel
Review: Chanel Illusion d'Ombre in 83 Illusoire & 84 Épatant and Joues Contraste in 68 Rose Écrin (Fall 2011)
Review: Chanel Rouge Coco Shine Hydrating Sheer Lipshine in 52 Fétiche, 54 Boy, 60 Antigone & 66 Bel-Ami