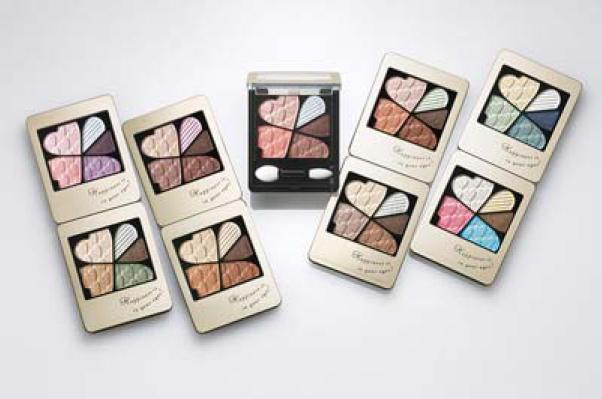 (image/info from group.shiseido.co.jp)
Shiseido Integrate will release its summer 2012 makeup collection in Japan on June 21st. The collection includes:
– Pure Big Eyes (9 variations, including 1 limited edition)
The variations are (from left to right and top to bottom) VI221, BE332, PK333, OR334, BL775, GR777, BR337, BR778, and #1 (limited edition).
Even though Integrate's Rainbow Grade Eyes in BE303 is not one of my favorite eyeshadow palettes, I am still thinking about giving Pure Big Eyes a try. At the moment, VI221 and BR337 are looking good.
Updated on January 7th, 2015:
Read my review of Pure Big Eyes in VI221.
Updated on April 21st, 2016:
Read my review of Pure Big Eyes in BR337.
Related posts:
Integrate Spring 2012 Makeup Collection
Integrate Holiday 2011 Makeup Collection