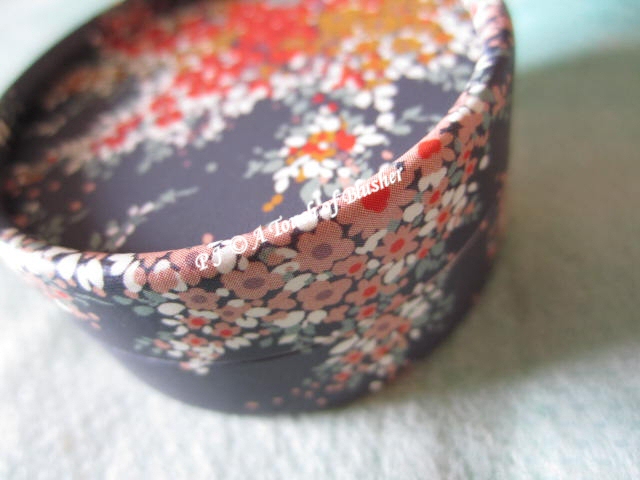 For fall 2012, Paul & Joe has released three limited-edition Color Powder CS (Collection Sparkles) variations, which are mainly used as blushers. Today I am highlighting 079 Les Tourtereaux.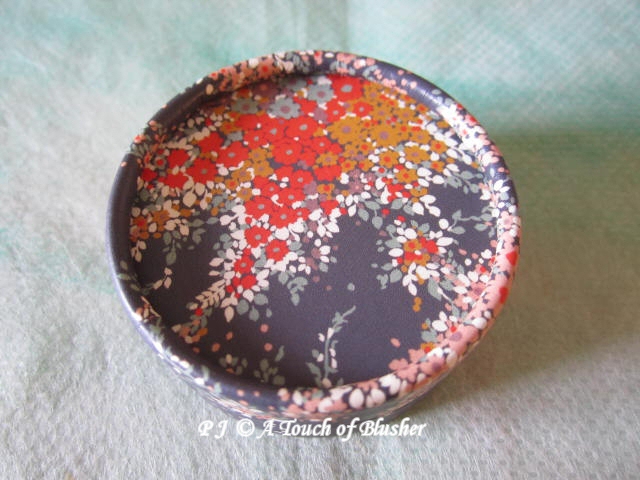 Compared with the round cases for Paul & Joe's usual Face & Eye Colors CS, those for Color Powders CS for fall 2012 are larger (approximately 5cm in diameter). It comes with a small brush, which is more suitable for touch-ups.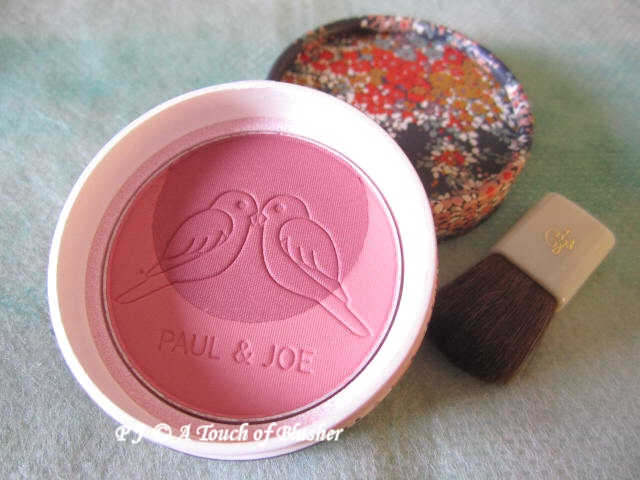 Each of the three Color Powder CS variations (£19.50 each) features two shades. 079 Les Tourtereaux includes a moderately pigmented rose pink with a velvety matte finish and a pigmented deep warm rose with a soft iridescence (which doesn't look too pearly or shimmery on the cheeks). The deep rose (the main color in this variation) is considerably more pigmented than most of the other blushers from Japanese brands that I have come across. With this shade, start with a very thin layer and build up the color gradually.
The powder is very soft and silky, and the lasting power of the colors is fairly good.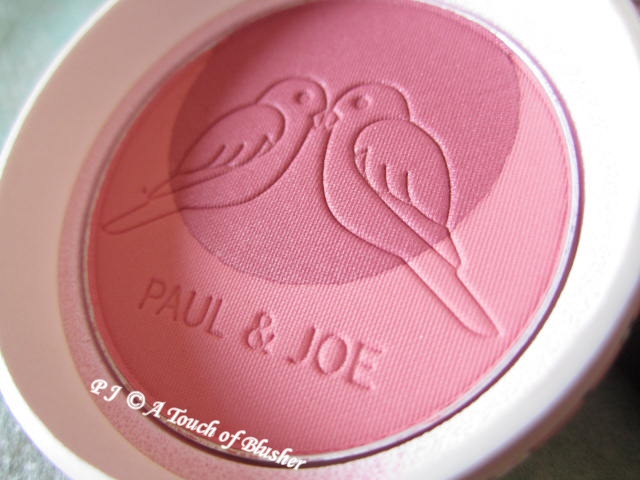 The two shades can be used separately or together, but, if you only want to use the lighter rose, you might find that a reasonably-sized blusher brush inevitably picks up at least a little bit of the darker rose.
As I personally prefer sheer blushers, I tend to go very light-handed with this product. The result is a natural warm-toned rosy look that has an elegant autumnal feel. If you want a more intense look for the cheeks, this product should achieve it for you as well.
Paul & Joe is known for beautifully delicate floral prints, and the packaging of 079 Les Tourtereaux is another great example.
Currently, Paul & Joe has two regular products for the cheeks: Face Color and Creamy Cheek Powder. I tend to find Face Color slightly too shimmery and I am not usually a fan of cream-based blushers. Overall, I think the texture and the finish of 079 Les Tourtereaux are much more appealing.
(The product featured in this article is provided by Paul & Joe.)
Related posts:
Burberry Light Glow in 04 Peony Blush
By Terry Blush Terrybly in 100 Torrid Peach