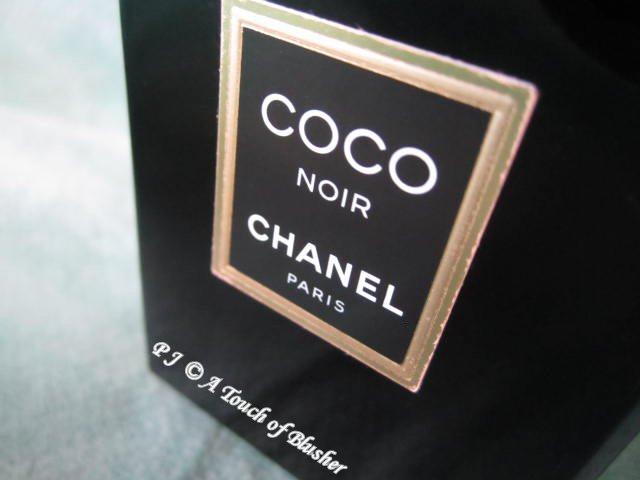 Chanel Coco was launched in 1984 and became an olfactory icon. In 2001, the lighter and more sparkling Coco Mademoiselle was born. Eleven years later, we have Coco Noir, which completes a timeless fragrance wardrobe trio.
Top notes: grapefruit, bergamot, pink peppercorn
Middle notes: rose, jasmine, narcissus, rose geranium leaf
Base notes: vetiver, patchouli, vanilla, tonka bean, frankincense, cedarwood, sandalwood, white musk
Created by Chanel's Master Perfumer, Jacques Polge, Coco Noir can be categorized as a floral oriental. The fragrance starts off almost surprisingly fresh, with a citrusy zestiness and a very slight hint of sharp spiciness. Then, very quickly, the scent mellows down as many of the base notes surface. The blend of base notes carries the fragrance development all the way to the drydown with floral notes as very subtle garnishes. The individual floral notes are not clearly detectable as they are seamlessly blended into the base notes.
Among all the fragrance notes, the one that is the most pronounced to me is vanilla, which gives the scent a soft milkiness. The milkiness is apparent as soon as the scent mellows down and it is surrounded by hints of woodiness. This woody milkiness forms the core of the composition and it gives the scent a soft depth. (The scent is not overly woody, smoky, or nutty.)
The fragrance is housed in an opaque black bottle with gold details. It is unmistakably Chanel and it reflects the sedately sophisticated and grown-up character of the scent.
Compared with Coco and Coco Mademoiselle, Coco Noir is quieter and deeper. Coco is more powdery while Coco Mademoiselle is lighter and more floral. The low-toned Coco Noir, the mid-toned Coco, and the high-toned Coco Mademoiselle have their own distinctive personalities, and, together, they capture a wide range of fragrance moods and spirits.
Chanel Coco Noir is available in eau de parfum in 50ml (£75) and 100ml (£106).
(The product featured in this article is provided by Chanel.)
Related posts: