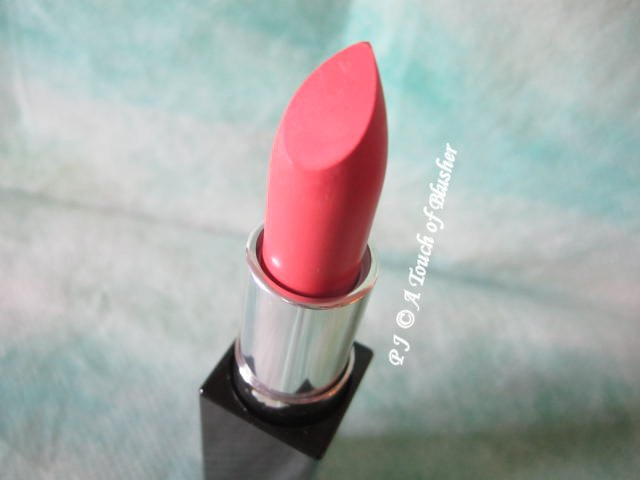 Givenchy's spring 2013 Hôtel Privé makeup collection, available in the UK from today, features mostly soft and demure hues for eyes, lips, and nails. Today I am highlighting the (only) lipstick in this collection, Rouge Interdit in 59 Private Peach.
Rouge Interdit in 59 Private Peach (limited edition, £21) is a moderately-to-well pigmented medium-depth peach with pink and beige undertones and a velvety and shimmerless finish. It glides fairly smoothly on the lips and the staying power of the color is very good.
This lipstick's combination of undertones reacts quite differently to different lightings. The more blue-toned sunlight in winter that we have now and cool-toned artificial lightings bring out the beige undertone and the lipstick shows up as a natural beige peach (similar to the color on the model in the promotional image below). The pink undertone is more pronounced under warm-toned artificial lightings, and the lipstick shows up as a (more vibrant) pinky peach.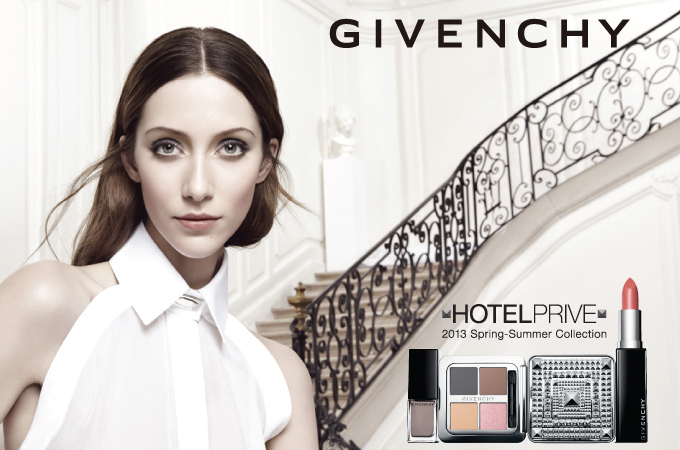 (image from www.fashion-press.net)
Peachy lipsticks don't often appeal to me. (The more vibrantly peachy ones can look too orange, while the nude-peach ones usually look washed-out.) However, because of the subtle undertones and the natural depth of color (not too vibrant or pale), the lipstick looks relatively natural on me as long as I don't go too heavy-handed with it. I particularly like the soft semi-matte stain of color on my lips towards the end of wear, which looks gentle and elegant.
Overall this is a wearable warm-toned lipstick that has a fresh spring-like quality, and it should suit a wide variety of skin tones.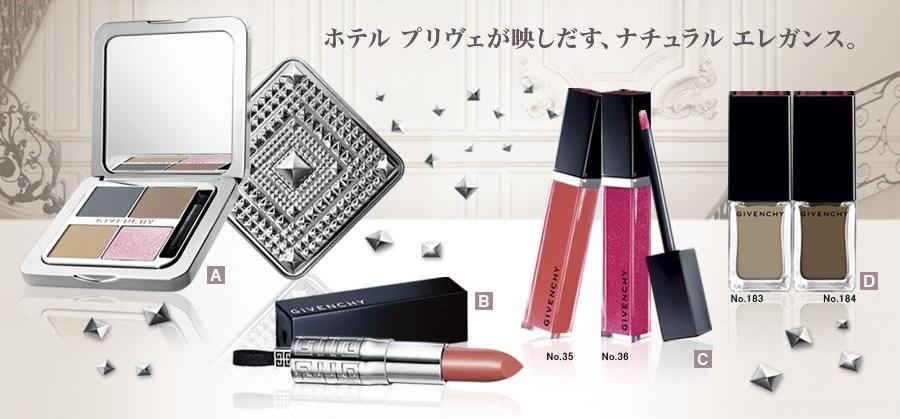 (image from www.parfumsgivenchy.jp)
The rest of Givenchy's spring 2013 makeup collection includes:
– Écrin Privé (eyeshadow palette, 1 variation, £46)
– Gloss Interdit (2 new shades, £19.50)
– Vernis Please! (2 new shades, £13)
All the items in this collection are limited editions.
(The product featured in this article and the collection item information are provided by Givenchy.)
Related posts:
Givenchy Radically No Surgetics Age-Defying & Perfecting Foundation SPF 15 PA++ in 1 Radiant Porcelain
Paul & Joe Lipstick in 104 Mademoiselle & Lipstick Case P 002