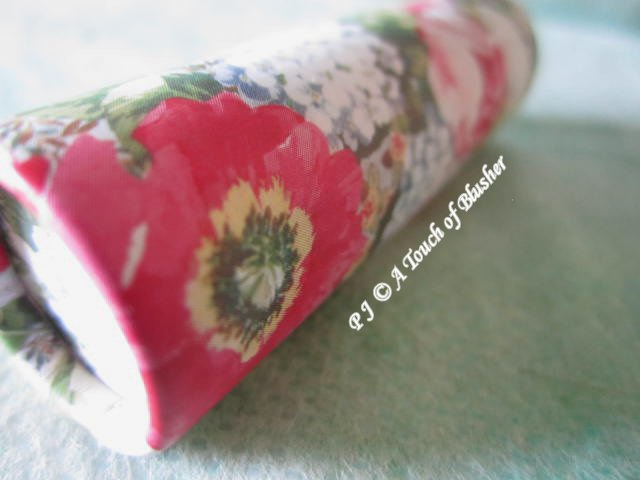 For fall 2012, Paul & Joe has revamped its lipstick range and brought out twenty new shades as well as six limited-edition shades. These shades fall into three categories: Clear, Natural, and Full Pigment. They are sold as refills, and alongside them are new lipstick cases. There are one regular case (Lipstick Case) and six limited-edition cases (five Lipstick Cases P and one Lipstick Case L). I was instantly attracted to the beautifully colorful Lipstick Case P 002. I decided to pick up this case and Lipstick in 104 Mademoiselle.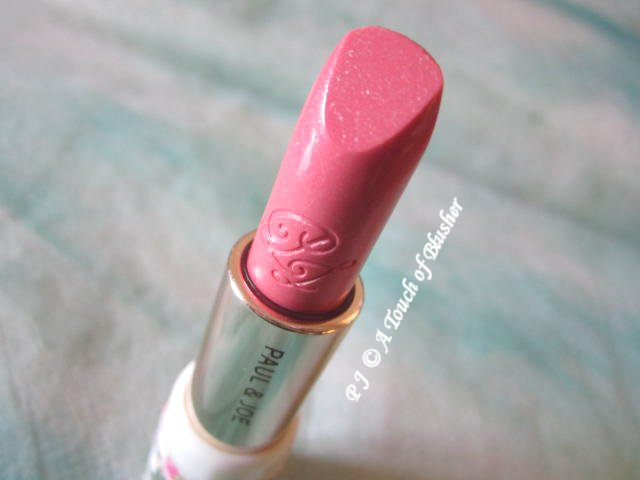 Lipstick in 104 Mademoiselle (£12.50) is in the Clear category. Among the twenty regular shades, there are five Clear shades. 101 contains mainly shimmer and sparkles and it has very little pigment. 102, 103, and 105 are also very sheer but are shimmerless. 104 is fairly sheer but it is the most pigmented among the five.
It is a sheer light medium-toned pink with semi-sparse shimmer. (It goes on slightly cooler than it looks.) The shimmer is mainly silver-toned under sunlight but it looks multi-hued under some artificial lightings. It imparts a soft creamy sheen on the lips, which looks pleasingly natural. It is a very wearable color.
It glides fairly well on the lips and feels quite moisturizing. The staying power is decently good.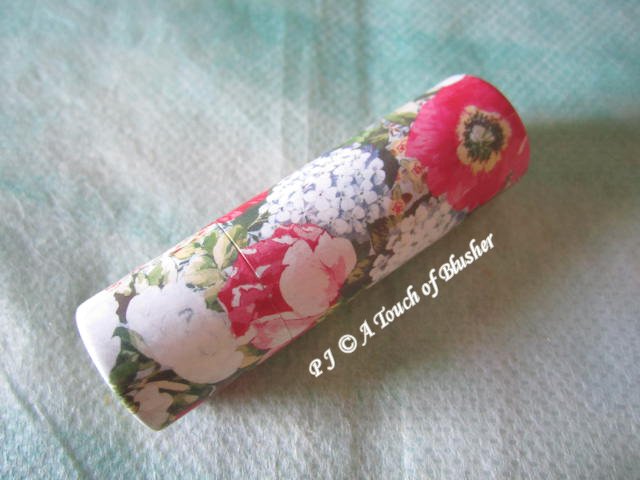 Lipstick Case P 002 (£5) is one of the five limited-edition paper cases. The print features poppies, which add bold red to the design. Overall the print looks elegant with a slight vintage feel. Very pretty!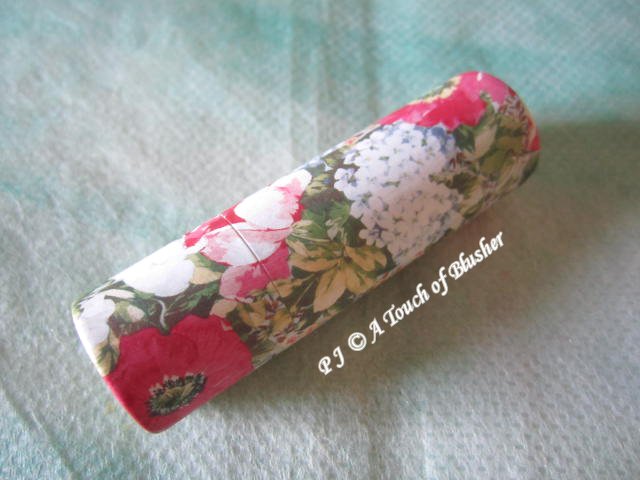 There are a couple of other Lipstick shades I would like to try. I might consider picking up the regular case (with Paul & Joe's signature chrysanthemum patterns embossed on the case) while waiting for more cases to be released. (We have now seen three new designs for spring 2013, but I don't think these cases are sold separately. Plus none of them appeals to me.)
More posts on Paul & Joe items from my purchases later this month!
Related posts:
Paul & Joe Color Powder CS in 079 Les Tourtereaux (Fall 2012)
Paul & Joe Holiday 2012 Makeup Collection