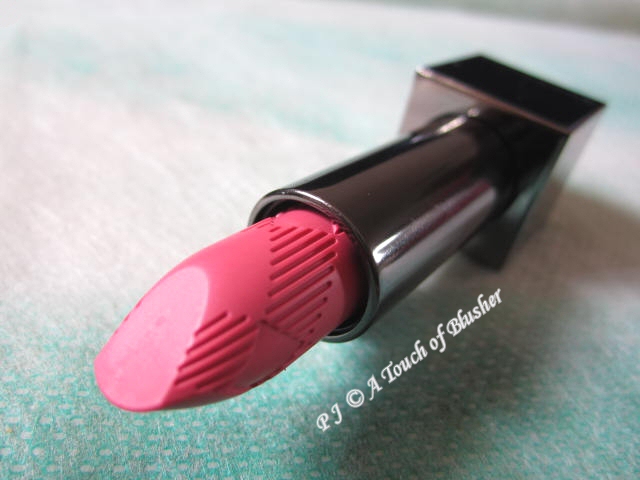 Recently, quite a few major makeup brands have released sheer or semi-sheer ranges of lipsticks, from Chanel's Rouge Coco Shine (see review here) and Dior's revamped Dior Addict Lipstick to YSL's Volupté Sheer Candy and Laura Mercier's Gel Lip Colour. For spring/summer 2011, Burberry (see brand profile here) has released Lip Mist, also a range of semi-sheer lipsticks. Today I am highlighting 209 Feather Pink.
Lip Mist currently has nine shades available. As opposed to the more pigmented Lip Cover, Lip Mist is sheerer and is supposed to add a hint of color to the lips.
209 Feather Pink is a semi-sheer neutral-to-cool pink that has a gentle satiny finish with no shimmer. Many semi-sheer lipsticks tend to have a glossy finish, but Feather Pink's finish is less glossy and more understated. I think it goes well with Burberry's aesthetics.
It delivers a soft layer of color (which is buildable), and the semi-sheer pigmentation level appeals to me a lot. Color-wise, the fresh pink has a girlie and innocent feel. (The actual color of the lipstick is much cooler than how it looks on Burberry's website (where it looks quite peach-toned).)
It glides on the lips reasonably well, but perhaps not as effortlessly as some of the other lipsticks I have tried recently (such as SUQQU's Creamy Glow Lipsticks and Chanel's Rouge Coco Shine). The staying power of the color is good.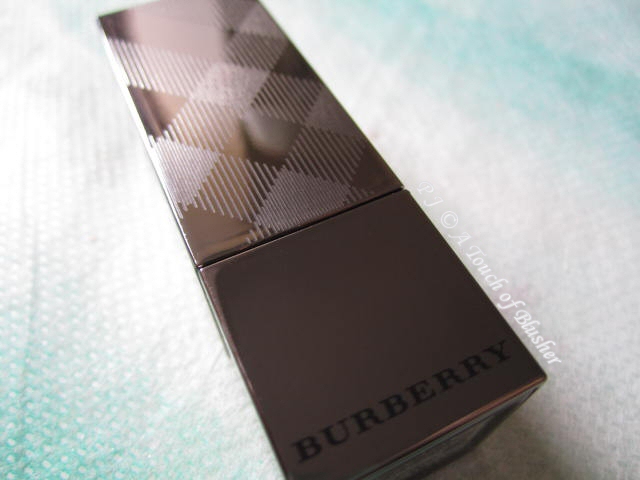 I do like the packaging of the lipstick. The cool-brown reflective case with the Burberry check looks sleek and chic, and it feels quite substantial. (The lid closes magnetically.)
As I don't usually go for very pigmented lipsticks, I am pleased that Burberry brought out Lip Mist. For those who like semi-transparent lipsticks but don't want a glossy or shimmery finish, Lip Mist could be a very good choice.
(The product featured in this article is provided by Burberry.)
Related posts:
Burberry Holiday 2010 Makeup Release