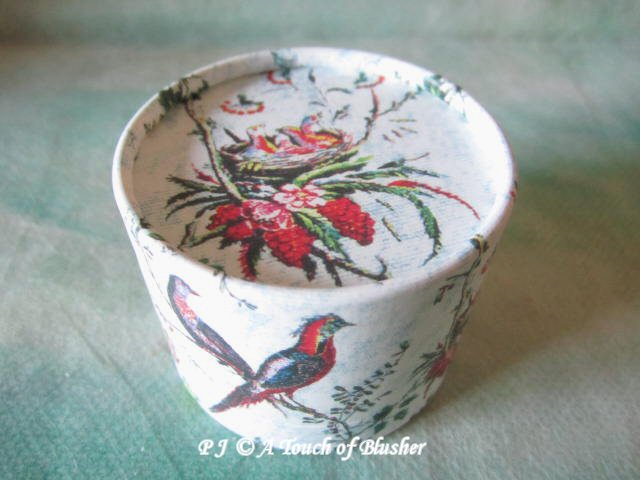 Paul & Joe's spring 2014 makeup collection features fresh spring-like shades as well as the brand new Eye Color Trios. I have picked up a few items from the collection and I will be sharing my thoughts on them. Today let's look at Face Powder S in 001 Secret Garden.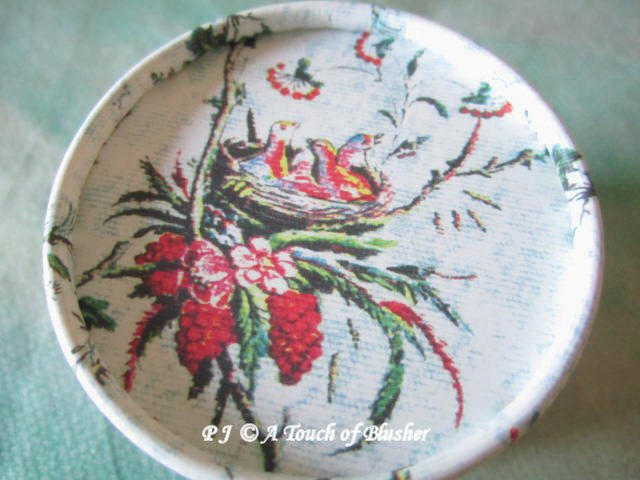 Face Powder S in 001 Secret Garden (35g, £28) is part of the limited-edition Collection Sparkles for spring 2014. Available in one variation, it contains powder balls of various shades and is used as a finishing powder.
The print on the box is quite pretty. It has a woven look and is also featured on boxes of the spring 2014 Collection Sparkles items and on the new limited-edition Compact (for Cheek Color and the new Eye Color Trio) in 001.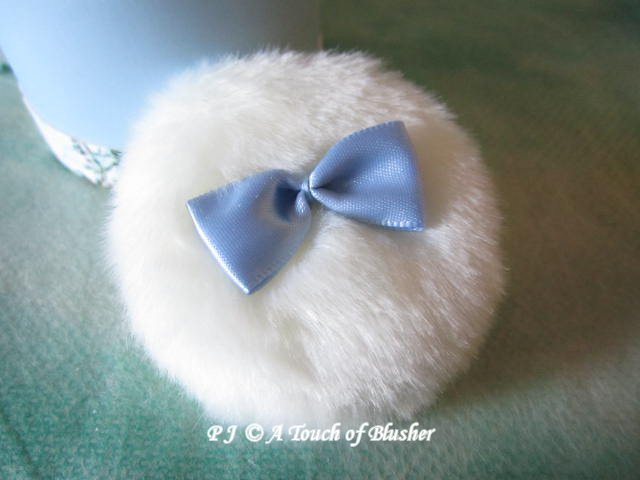 The powder comes with a puff stored inside the case. It feels soft on the skin and I like the blue bow. (Face Brush S (limited edition, £21) is available separately as an alternative to the puff.)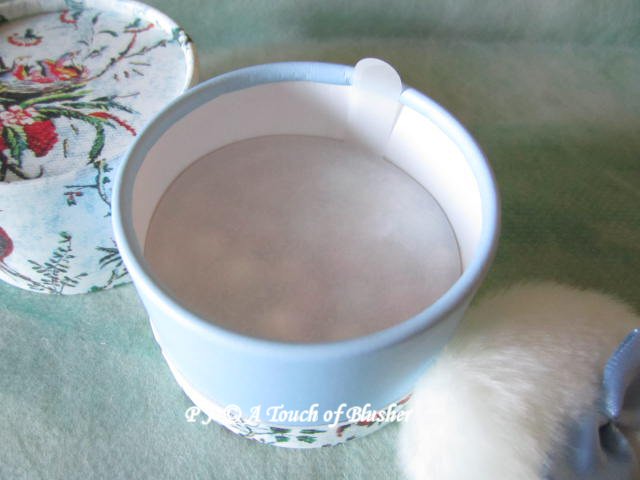 There is a piece of paper that separates the puff and the powder balls. It looks and feels similar to tracing paper and should be fairly durable.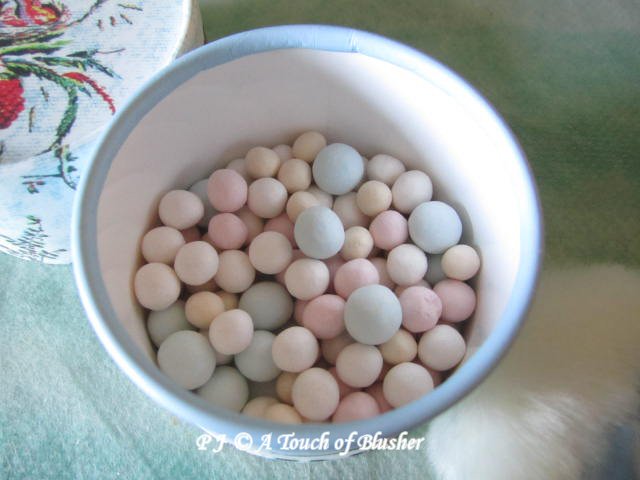 Here are the powder balls! They feature four shades: white, pastel pink, pastel yellow, and pastel blue. They vary slightly in size.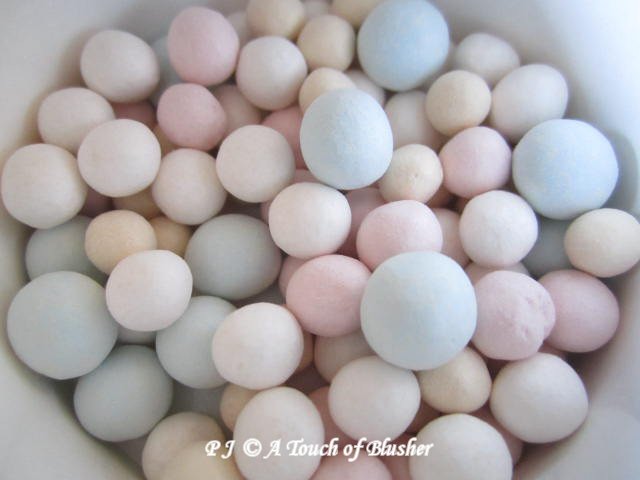 The powder is very sheer and translucent, and it imparts a veil of very fine shimmer on the face. It has virtually no coverage or pore coverage, and it doesn't have any substantial color-correcting effect. While I am slightly disappointed with the fact that it has almost no pore coverage, it is nice that the finish is subtle and natural. (Pore coverage is not always a major feature I look for in a finishing powder anyway.) You can keep layering it and it doesn't turn pearly or frosty.
Despite the pale pastel shades, the powder has very little color and it shouldn't look ashy or chalky on those with darker skin tones.
This is obviously a very similar type of product to Guerlain's Météorites Pearls. I have actually never tried it so I am not able to compare them. If you have tried both, do let me know what you think!
Related posts:
Paul & Joe Pearl Foundation Primer in 001 Bonbon
Paul & Joe Spring/Summer 2014 Bodycare Collection