(image from www.pola.co.jp)
(info from www.pola.co.jp & www.cosme.net)
On September 4th, Pola will launch Nocturnal, a new makeup sub-line under the existing Muselle makeup line. The collection is designed in collaboration with Japanese artist Kaori Miyayama. The products not only feature her illustrations but also embody the idea of "translucent dimension", the essence of her artistic style.
I like the soft and elegant shades of Face Color (more images below). The three variations feature different illustrative designs, and there is something quite poetic about them.
Muselle Nocturnal's debut collection, Sunset Colors, for fall 2014 includes:
– Face Color (3 variations, ¥3500)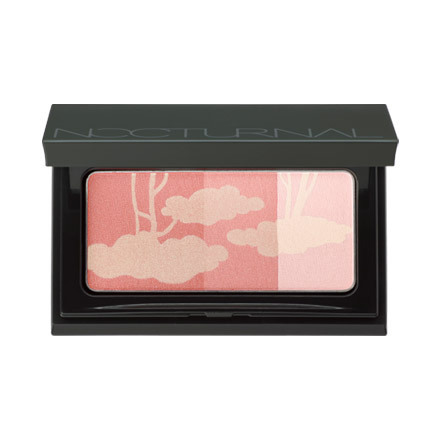 (CO Coral Sky)
(images from www.cosme.net)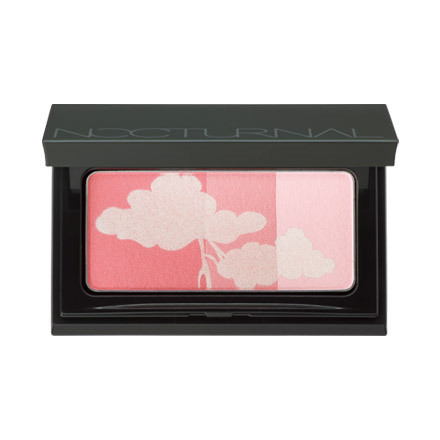 (PI Pink Sky)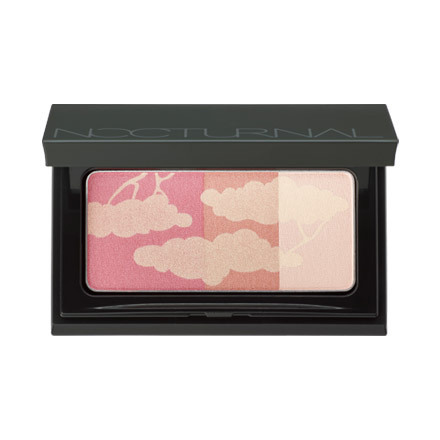 (RO Rose Sky)
– Eye Color EX (1 variation, limited edition, ¥5000)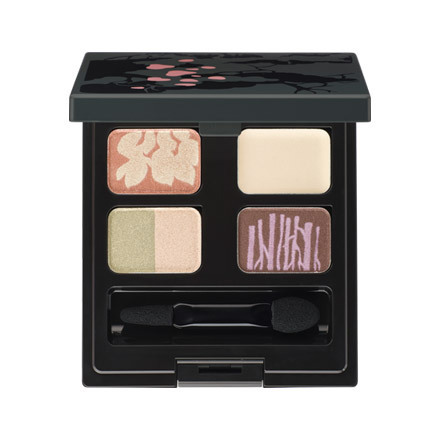 (BR Brown Sky)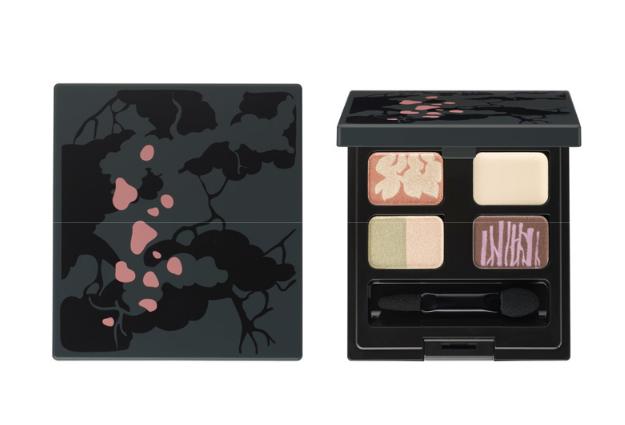 (image from www.pola.co.jp)
– Face Color Brush (¥1200)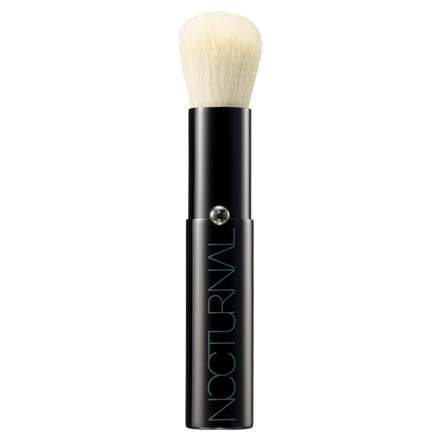 (image from www.cosme.net)
Related posts:
Time-Travel Through Japanese Cosmetics