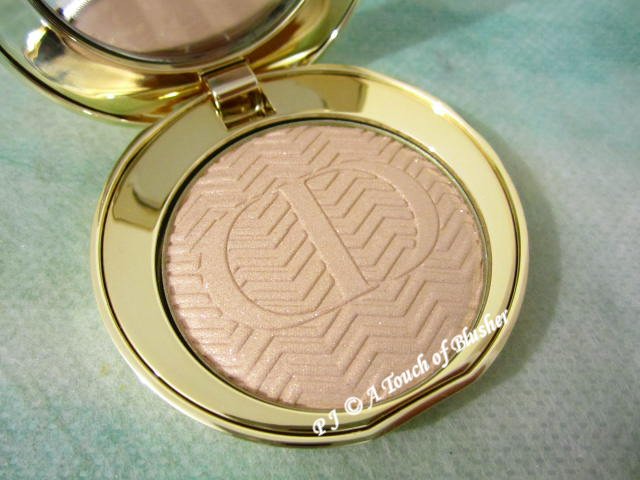 When I came across information on Dior's holiday 2015 makeup collection, I was a little disappointed to see another Diorific pressed powder. Even though I do love the packaging of Diorific items, the new one for 2015 doesn't look that much different from the previous two from 2013 and 2014. Still, I decided to get it with my Boots points.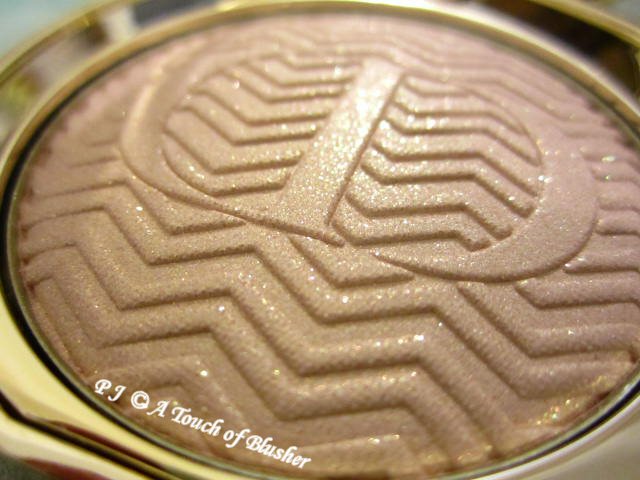 Dior Diorific State of Gold Illuminating Pressed Powder in 001 Luxurious Beige (ディオール ディオリフィック ゴールデン シマー パウダー (Diorific Golden Shimmer Powder) 001 ラグジュリアス ベージュ/ 迪奧 金燦摩登蜜粉餅 001, £50) is a softly pearly gold-toned beige with a hint of iridescence. The finish is fairly understated and is not too pearly, frosty, or shimmery.
I also tested 002 Sumptuous Pink. It is a pale pink with the same finish as that of 001 Luxurious Beige.
001 Luxurious Beige is slightly more skin-tonal than the two I have from 2013 and 2014. All three cases have the same appearance, and the case of the 2015 edition closes magnetically like the one from 2013.
While I do enjoy adding these Diorific pressed powders to my collection, I would prefer a little more originality from the brand for its next holiday collection. We will just have to wait and see.
Related posts:
Dior Spring 2016 Makeup Collection
Dior Spring/Summer 2016 Diorsnow Whitening Range Makeup Collection