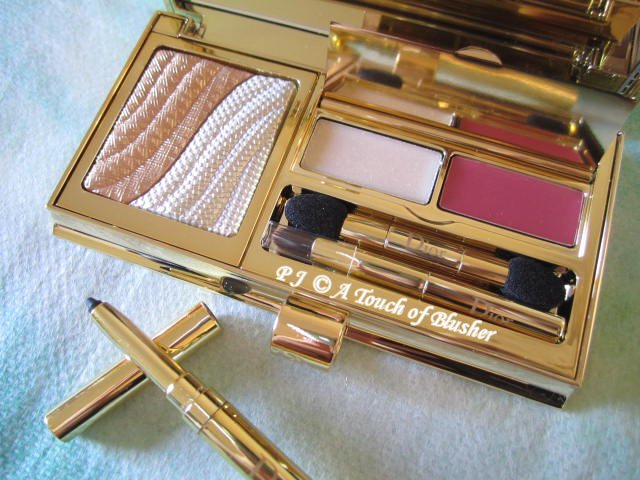 I was disappointed with the lack of the limited-edition star item in Dior's holiday 2011 makeup collection, and I had been looking forward to seeing what Dior was going to bring out for this holiday season. Dior's holiday 2012 Grand Bal makeup collection features warm-toned shades for the eyes and rich reds for the lips. (It is good to see new Diorific lipsticks and nail colors.) The star item is the Grand Bal palette, and I decided to get it with my Boots points.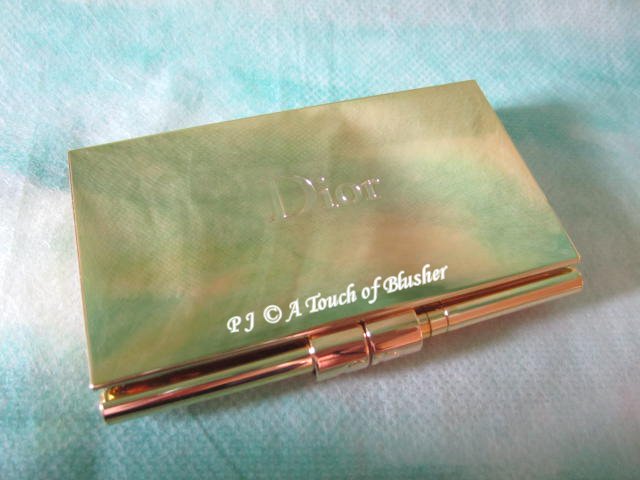 Dior Grand Bal Makeup Palette for Glowing Eyes & Lips (Eyeshadows, Eyeliner & Lip Gloss) in 001 (£60) comes in a sleek gold case. (It is available in one variation only.) It includes two eyeshadows, one eyeliner, and two lip colors. The eyeliner goes through the clasps. (The palette closes magnetically and not with the clasps.)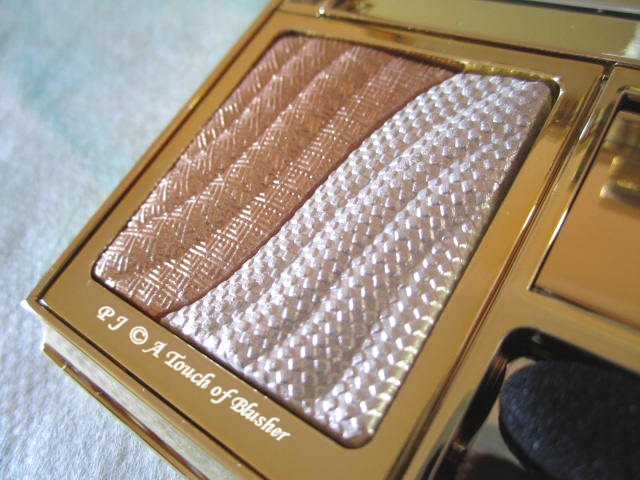 The two eyeshadows are gold-toned and silver-toned. They are moderately pigmented with a pearly finish. The gold has a slight depth while the silver works as a lightening shade.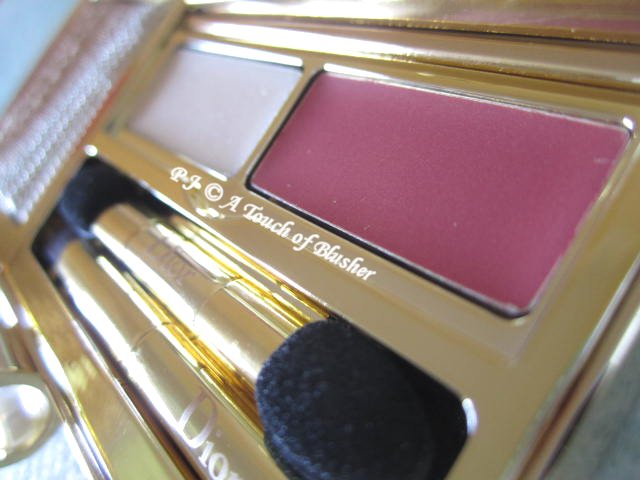 The palette includes two lip colors (with a lid over them). One is a softly pigmented gentle warm red with very subtle shimmer and the other is a translucent pearly white with pale yellow-gold shimmer.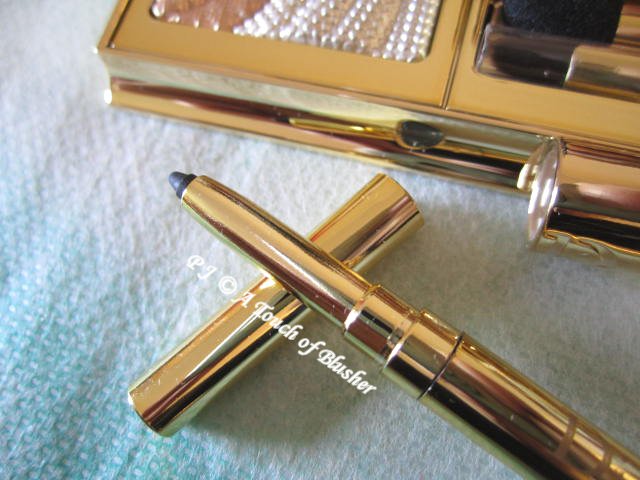 The palette also features a black eyeliner. It is unusual for an eyeliner to be included in Dior's seasonal limited-edition star items, but it is a good addition to complement the two fairly light eyeshadows in this palette.
(I haven't tested the eyeliner. The descriptions of the eyeshadows and the lip colors are based on the testing at the Dior counter.)
Overall I like the look of this palette. It is very glamorous, and the glossy and shiny gold packaging reminds me of the Gold Celebration palettes that YSL used to release for the holiday seasons.
Related posts:
Dior Minaudière in 002 Pink Golds (Holiday 2010)
Dior Cristal Boréal (Holiday 2009)
Dior Night Diamond (Holiday 2008)