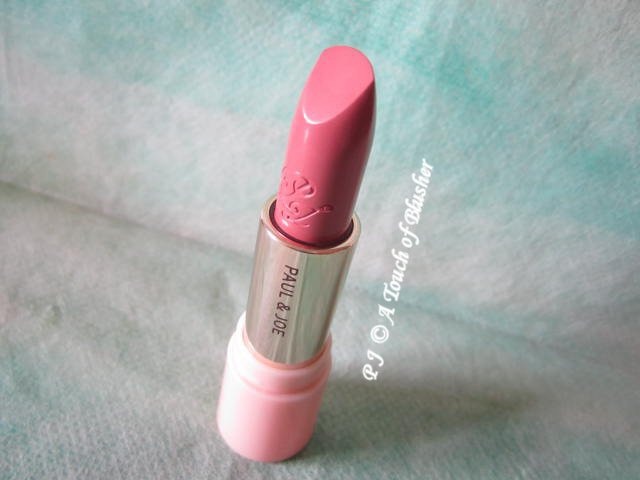 In fall 2012, Paul & Joe revamped its lipstick range, and I got Lipstick in 104 Mademoiselle and Lipstick Case P 002 at the time. (104 is a regular shade that is still available while the case is a limited-edition item.) Some time later, I went for Lipstick in 207 Grapevine and Lipstick Case. (Both are regular items and are still available.)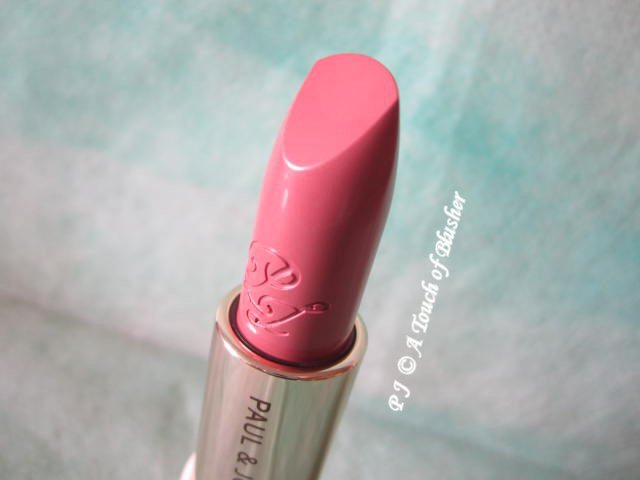 Paul & Joe Lipstick in 207 Grapevine (Refill) (ポール & ジョー リップスティック 207 ぶどうの木 (リフィル)/ Paul & Joe 巴黎訂製唇膏 207, ¥2000 in Japan (refill only), £12.50 in the UK (refill only)) is a beige-toned rose with a medium pigmentation level and a shimmerless satiny finish. It glides on the lips quite smoothly, and the color has a good lasting power. (The shades in the Lipstick range fall into three categories: Clear (shades with numbers beginning with 1), Natural (those with numbers beginning with 2) and Full Pigment (those with numbers beginning with 3). 207 Grapevine is in the Natural category.)
The shade initially shows some mauve tone. However, it disappears overtime and the color that stays on the lips is a warm rose with a beige tone, as described above.
The category name "Natural", presumably, refers to a medium pigmentation level, but I do find 207 Grapevine to be natural for me in other ways. Firstly, its satiny finish looks natural on me because it is similar to the subtle sheen on my lips. Secondly, the color itself looks natural on me because it has additional tones (such as pink and peach) along with its predominant beige and rose tones (even though my own lip color is slightly less beige-toned and slightly more rose-toned than the lipstick shade). All these various tones (rose, beige, pink and peach) not only echo the fact that one's lips usually have a mixture of color tones but also make 207 Grapevine intriguingly complex.
On the whole, this shade gives a soft warm tone to my lips while keeping their natural finish. For me, it almost has a "no makeup" effect, which I do like. I am pleased to have purchased it, and it has become one of my most frequently used lipsticks.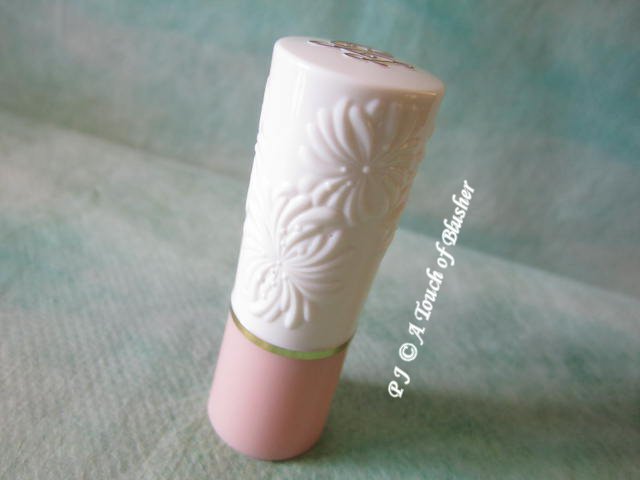 Paul & Joe Lipstick Case (ポール & ジョー リップスティック ケース/ Paul & Joe 巴黎訂製唇膏盒, ¥1000 in Japan, £5 in the UK) was also released in fall 2012 (alongside the revamped lipstick range), and, since then, it has been the only regular lipstick case from the brand. It combines blush peach with white, and the lid features chrysanthemum motifs on the side and the brand's PJ logo on the top.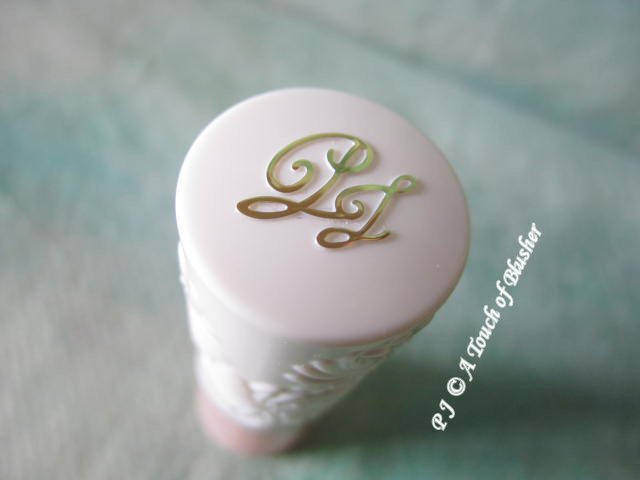 Paul & Joe started a packaging revamp in fall 2012, and the case was the first item that showcased the brand's new style of packaging, featuring white as the main color and the new PJ logo. Subsequent regular releases, such as Compact I (for eyeshadows and blushers) and Nail Treatment Oil, are packaged in this new style.
Related posts:
Paul & Joe 20th Anniversary Makeup Collection
Stash Focus: Paul & Joe Lipstick CS in 085 Peony