(continued from Part 1)
6th: Coffret d'Or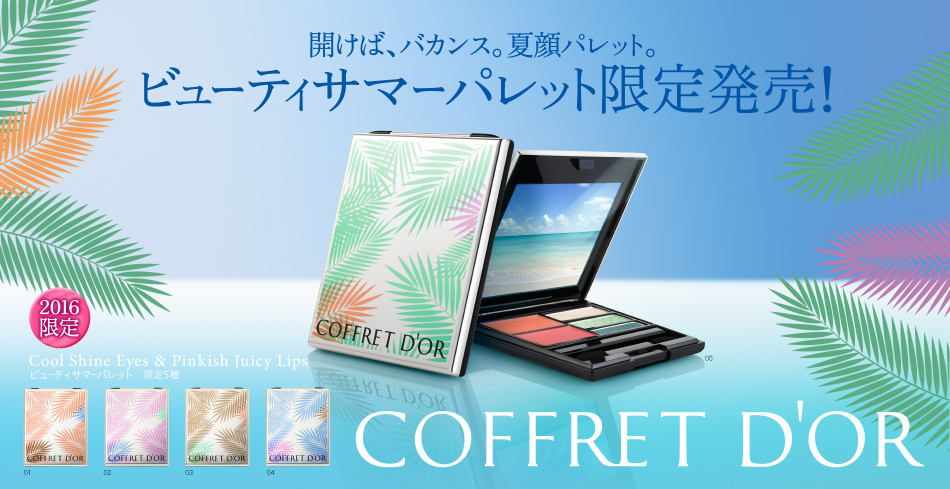 (image from www.kanebo-cosmetics.jp/coffretdor)
June is usually the time when Coffret d'Or releases a new regular series of eyeshadow palettes, but, this year, there will be five limited-edition variations of Beauty Summer Palette in July. Each variation features three eyeshadows and two lip colors, and the slim case resembles the case for Beauty C Curve Eyes from 2010.
Coffret d'Or used to release a new regular series of eyeshadow palettes towards the end of the year but it hasn't done so since 2012. (The line used to release two new eyeshadow palette series each year.) Also, the line's seasonal release schedule has changed considerably over the last couple of years. I wonder whether we are going to see other new developments from the line in the next few seasons.
5th: Kesalan Patharan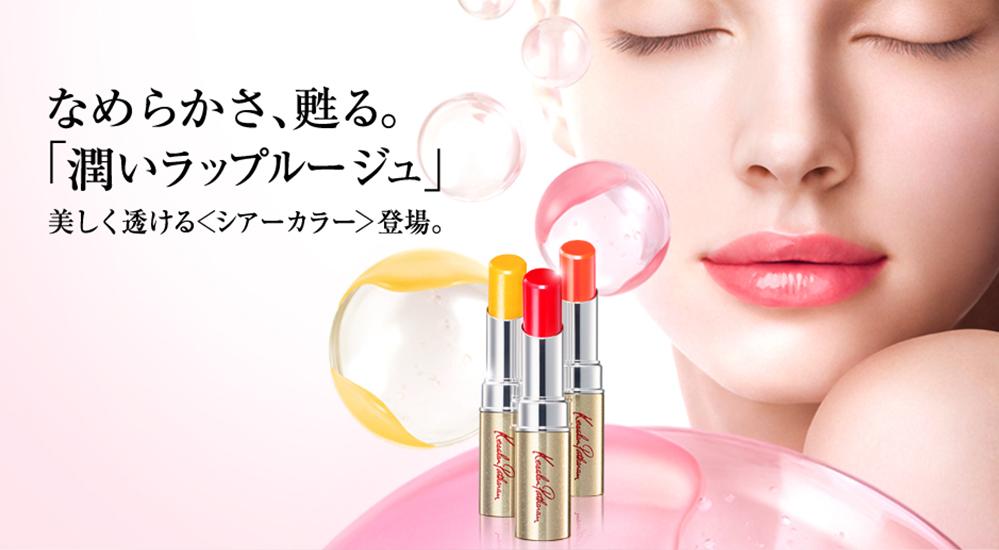 (image from www.kesalanpatharan.co.jp)
Kesalan Patharan's summer 2016 makeup collection features seven new shades of Smooth Lips. The fact that they are of the new "(S)" (sheer) type has caught my attention, and I like the more cool-toned PK01(S) and PK02(S).
4th: NARS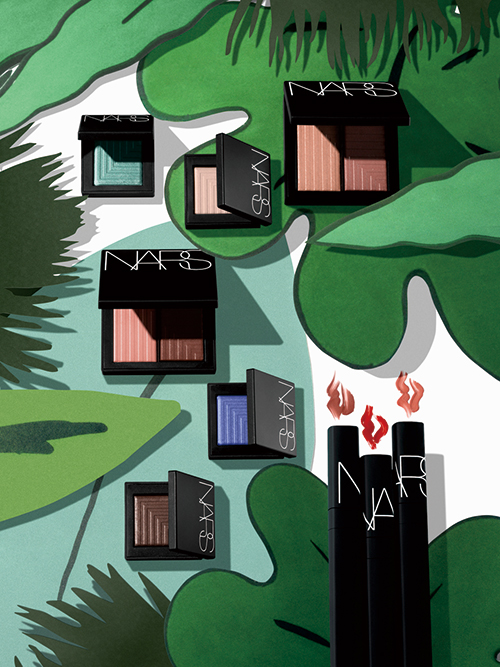 (image from www.fashion-press.net)
NARS' summer 2016 makeup collection includes four new shades of Dual-Intensity Eyeshadow and two new variations of Dual-Intensity Blush from the Under Cover collection, and Dual-Intensity Eyeshadows in 1943 Pool Shark and 1944 Deep End are the highlights for me. I like the hint of lilac and pink iridescence in 1943 Pool Shark, which adds dimension to the shade. While 1944 Deep End is still my favorite item of the collection, I wish it were a little more blue-toned and a little more vibrant.
The countdown concludes in Part 3!
Related posts:
Coffret d'Or Fall 2016 Makeup Collection
Stash Focus: Kesalan Patharan Moisturizing Eyecolor in E01 Elegant Violet
Stash Focus: NARS Dual-Intensity Blushes in 5501 Panic & 5503 Adoration