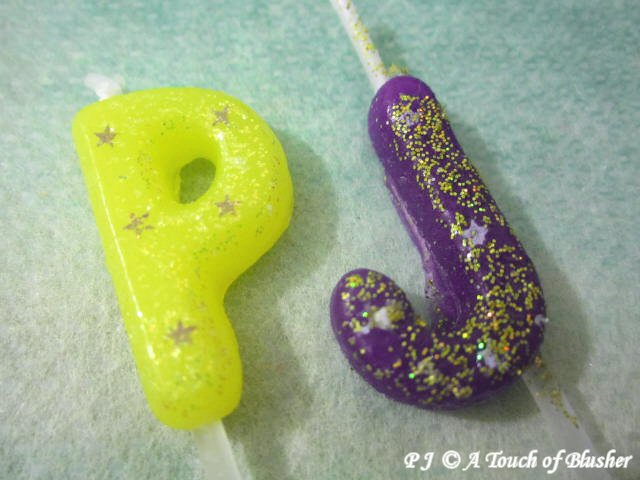 (Allow me to self-indulge just for today……)
A Touch of Blusher is ten years old today!
The world seems quite different from how it was ten years ago, but blogging has been able to provide me with a sense of continuity and normality.
Thank you all very much for reading my blog and sharing my passion, and I am very grateful for all your comments and feedback. I also want to thank my other half not only for coming up with the name of this blog but also for his decade-long support. (He also picked up these candles for me.)
Once again, let's look back at the last 12 months of A Touch of Blusher:
November 2015: My Stash Debut series continued with Chicca's Flush Blush Powder in 04 Sweet Pink.
December: Coffret d'Or's 3D Gradation Eyes in 06 Beige Navy is one of my favorite eyeshadow palettes from the line.
January 2016: I started reviewing my collection of Anna Sui's Rose Cheek Color.
February: Kiss started an image renewal.
March: The cool-toned cherry pink of THREE's Cheeky Chic Blush in 04 Gift from Time is a good example of the kind of blusher shade I have been into these days.
April: Paul & Joe's fashion line celebrated its 2oth anniversary with a makeup collection.
May: I reviewed my first purchase from Benefique Theoty.
June: Visée got a new sister line.
July: I shared my thoughts on my beauty finds from Laurel.
August: Red is hot this fall.
September: Shiseido launched Playlist.
October: I tested Jill Stuart's Everlasting Silk Powder Foundation Flawless Perfection.
After ten years of blogging, I certainly still want to keep going. I hope you will enjoy reading all my new posts!