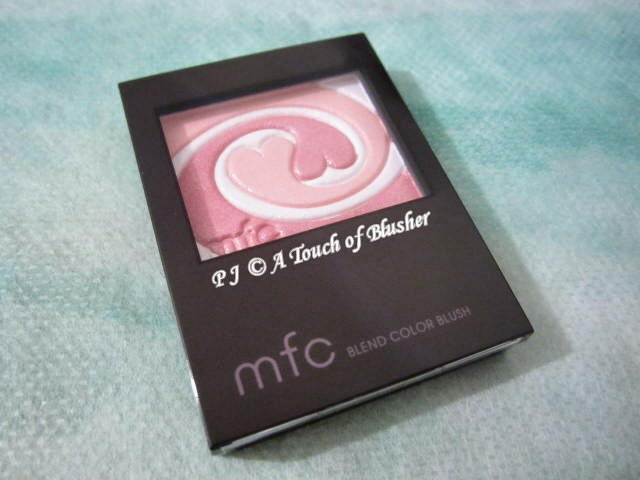 For the first post from my Stash Debut series in 2017, I will be sharing my thoughts on MFC's Blend Color Blush in PK-1 Pure Pink.
MFC (which stands for "My Featuring Colors") was a budget beauty line owned by Kanebo. (It was owned by Kanebo Cosmillion, Ltd., which is part of Kanebo Cosmetics, Inc..) It was available in Japan and Taiwan, and it was exclusive to FamilyMart stores. (It was not sold in drugstores or other convenience store chains, and not all MFC products were sold in Taiwan.) The line mainly carried base and point (color) makeup items.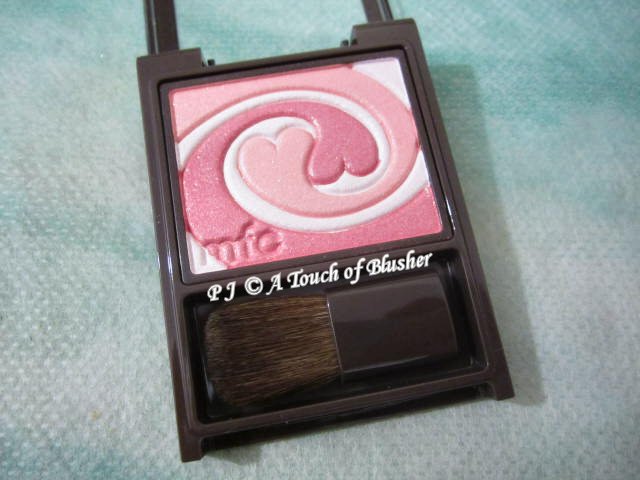 Kanebo MFC Blend Color Blush in PK-1 Pure Pink (カネボウ エムエフシー ブレンドカラーブラッシュ PK-1 ピュアピンク, ¥1143) was released in Japan in December 2013 (along with PK-2 Baby Pink and OR-1 Coral Orange). It contains a cream white, a light medium-to-cool pink and a medium-depth cool-toned rose pink. All the three shades have a light-to-moderate pigmentation level and a shimmery finish.
The three shades are designed to be mixed together. When mixed, they show up as a light-to-medium cool-toned pink with a shimmery finish. (The shimmer is multi-hued.) The color looks fresh and has a hint of vibrancy. The lasting power is good. (The cool tone of the shade lasts well over the course of wear.)
Overall, I do like this blusher. Even though the finish is quite shimmery (especially for daytime makeup), I like the exuberant pink shade and the lasting power of the cool tone of the shade. Its shimmery finish is more flattering than an overly pearly or glowy finish, which can exaggerate the appearance of pores.
(Unfortunately, MFC was officially discontinued on September 26th, 2016. However, some products from the line might still be available in Japan and Taiwan.)
Related posts:
Stash Focus: Canmake Mat Fleur Cheeks in 02 Mat Girlie Rose
Stash Focus: Muji Cheek Color Mix Type in Pink
Stash Focus: Majolica Majorca Cream de Cheek in PK312 Shell Pink Cream