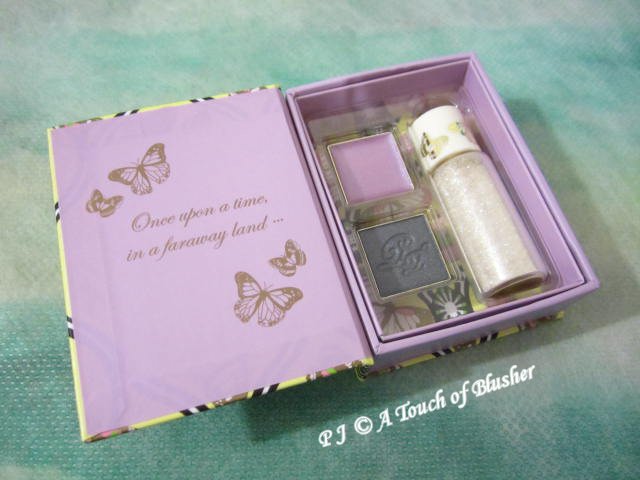 I purchased a couple of items from Paul & Joe's fall 2013 makeup collection but I never had time to write about them at the time. I did mention then that I would review them, and, today, I would like to share my thoughts on Eye Color Set CS in 087 Peau d'Âne.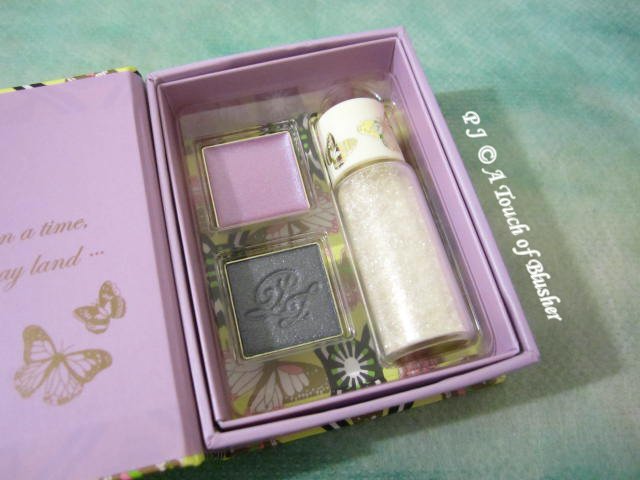 Paul & Joe Eye Color Set CS in 087 Peau d'Âne (ポール & ジョー アイカラー セット CS 087 ロバと王女, limited edition, ¥3800 in Japan, £27 in the UK) was released as part of the brand's fall 2013 Fairytale makeup collection. (I believe the name refers to a French musical film titled Peau d'Âne.) It includes a cream eyeshadow, a pressed-powder eyeshadow and a loose-powder eyeshadow. The three shades in this palette are:
light-to-medium purple, cream-based, lightly-to-moderately pigmented, with relatively subtle pearly shimmer and a subtle moist sheen
dark gray, well-pigmented, with a pearly glow
shimmer dust with various off-white hues, very sparkly
All the shades have multi-hued light-reflective particles. They all have a good staying power.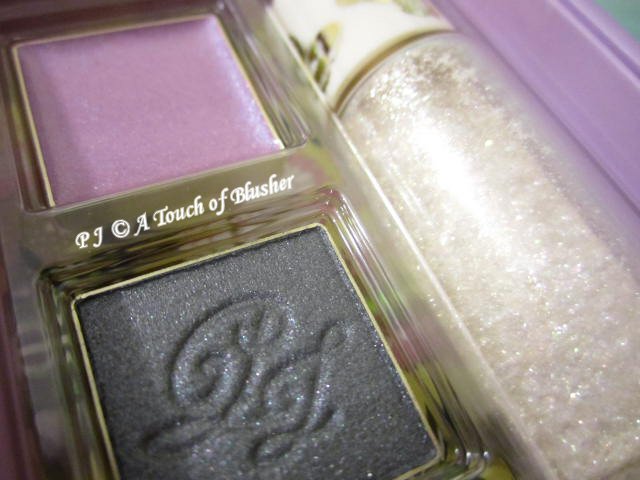 The light-to-medium purple brightens up the eyes nicely. The color tone of the shade suits me well as it is not too red-toned or too blue-toned.  It is very easy to apply, as there is ample time for blending and creating a gradation of color. (It never dries up fully but this doesn't affect its staying power.) It doesn't travel or crease overtime, but it does turn a little paler over the course of wear.
The dark gray is also very easy to apply. It glides well, and, because it is well-pigmented, I don't need to layer it repeatedly. It doesn't travel overtime, and it only creases very slightly towards the end of wear. (I have only used this shade over the cream-based purple shade, and I haven't tried applying it over any powder-based eyeshadow.)
The off-white shimmer dust is very sparkly, and it can look too glittery for some people. I use it on the middle parts of my upper eyelids to add extra dimension to my eyes, and I use it very light-handedly. There is almost no fallout during the course of wear. (Again, I have only used this shade over the cream-based purple shade.)
The three eyeshadows are housed in a box that closes magnetically. 087 has purple side panels. The set doesn't include any applicator.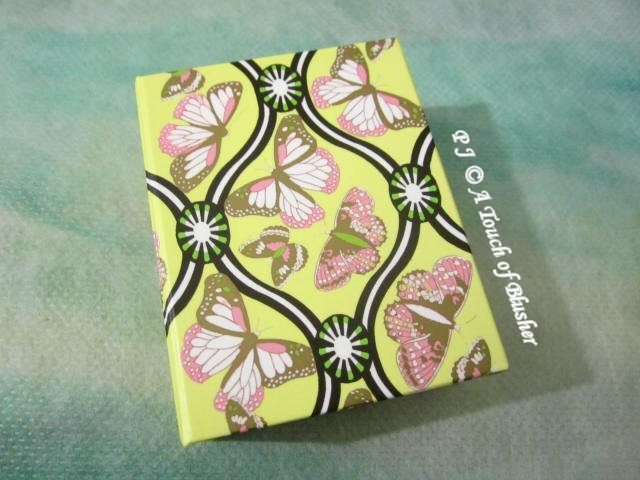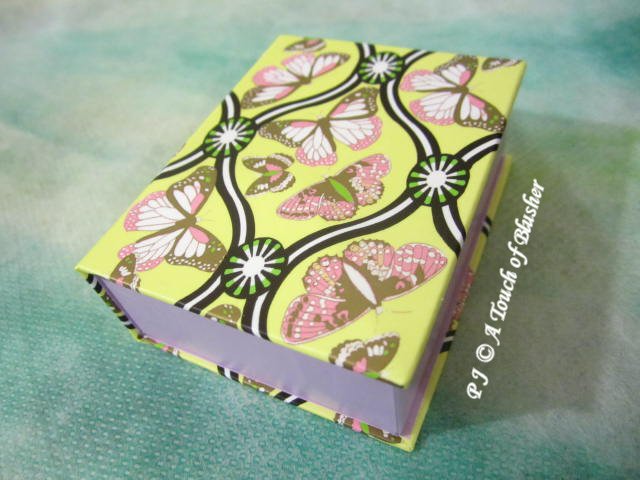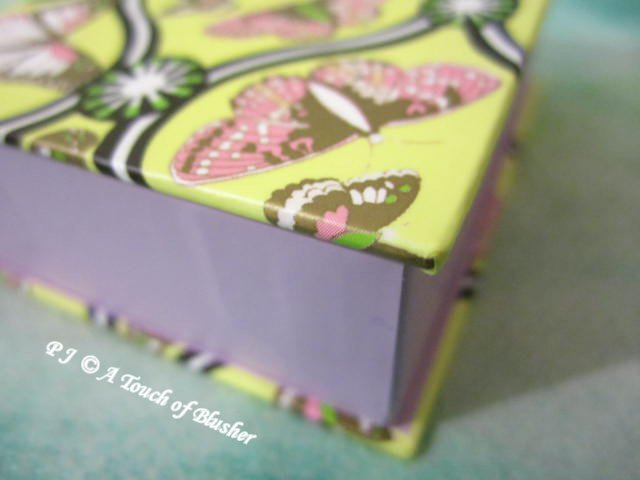 The set creates a very fresh look that is great for spring and summer, and I particularly like the way the soft purple brightens the eyes. I use an eyeliner brush to apply the dark gray along the upper lashlines, and I keep the lines thin so that the fresh purple shade remains the main focal point. The soft purple would appeal to me even more if it didn't turn paler overtime, but overall I do like this set.
Related posts:
Paul & Joe Spring 2017 Makeup Collection
Paul & Joe 15th Anniversary Makeup Collection
Stash Focus: Paul & Joe Eye Color Trio in 03 Le Jardin des Fleurs & Compact 001
Stash Focus: Paul & Joe Makeup Collection 2014 in 001 Little Star
Stash Focus: Paul & Joe Eye Color CS in 102 Autumn Leaves & Lipstick Case CS 034