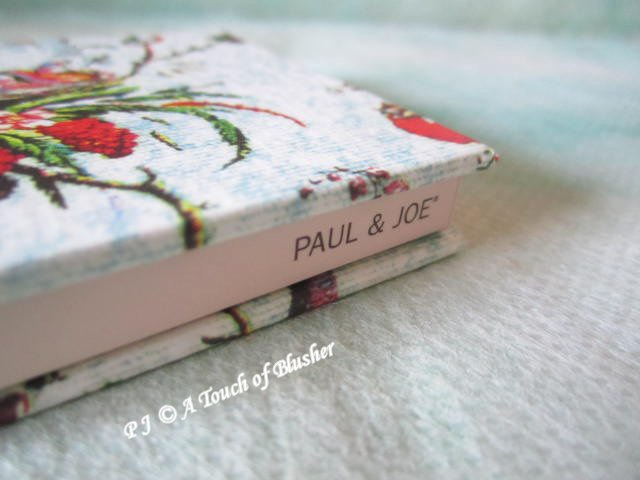 When I was looking through the variations of Paul & Joe's Eye Color Trios for spring 2014, I was sure I was going to go for 02 Mon Petit Chaton. I was less certain about 03 Le Jardin des Fleurs (I will explain the reason below), but I did decide to purchase it.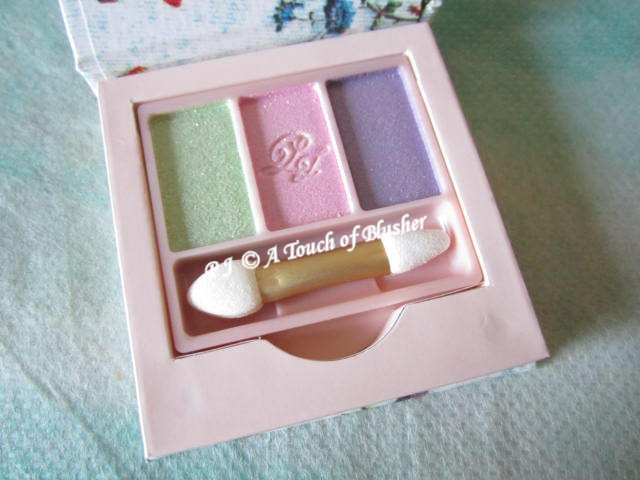 The three shades in Eye Color Trio in 03 Le Jardin des Fleurs (£23 (refill only)) are (from left to right):
– light green, very lightly pigmented, sparkly
– light pink, lightly-to-moderately pigmented, with pearly shimmer
– medium-depth lilac, moderately pigmented, with subtle pearly shimmer
All the shades have multi-hued light-reflective particles. They all have a good staying power.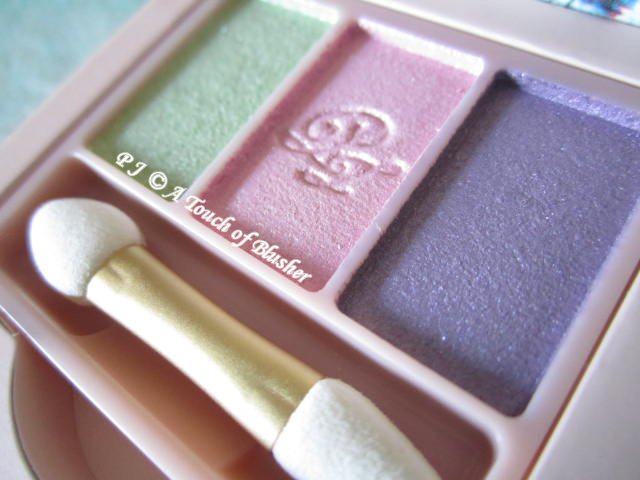 I don't often buy eyeshadow palettes with no eyelining shade, and this is the reason why I was slightly hesitant about this palette. (I don't usually use an eyeliner and I prefer eyeshadow palettes with a dark eyelining color.) However, as some of you might have guessed, I bought this palette mainly for the purple shade. It is a very lovely medium-depth lilac that is just dark enough to be a shadowing color. Also, as I prefer purples without too much red tone, this shade works very well for me.
Like the off-white beige in 02 Mon Petit Chaton, I think the light green is too sparkly to work as a base or a highlighter for the brow bones. I use it very sparingly in the middle of the eyelids (on top of the pink and the lilac) to add extra dimension to the eyes.
The light pink is a nice lightening shade for the eyelids. It looks fresh and natural, and it doesn't make the eye areas look irritated.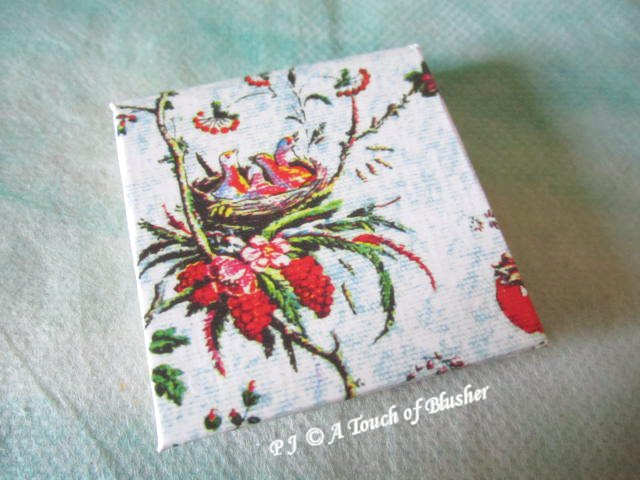 The Eye Color Trio refill can be fitted (magnetically) into Compact I (£6), which also works as the case for refills of Cheek Color. For spring 2014, Paul & Joe also released three limited-edition Compacts (£7 each), which also work for refills of both Eye Color Trio and Cheek Color. I decided to go for Compact 001 for this palette. (The refill also fits into it magnetically.) It has the same design as those of the case of Face Powder S in 001 Secret Garden and the outer boxes of (the refills of) the three limited-edition shades of Lipstick CS (including Lipstick CS in 085 Peony).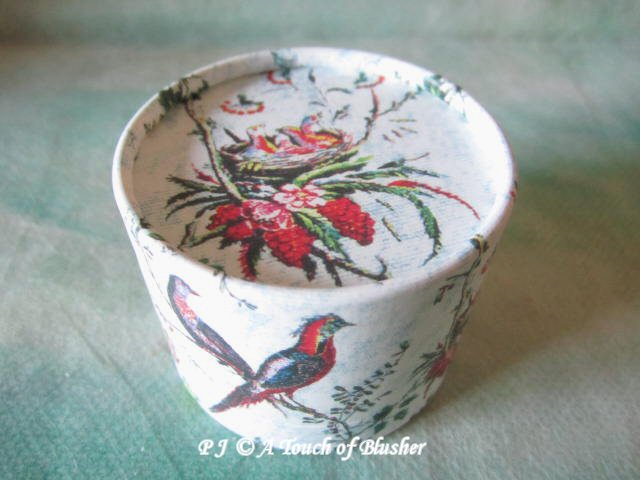 03 Le Jardin des Fleurs is certainly one of the more colorful variations of Eye Color Trio at the moment. The look it creates is soft, fresh and spring-like. I do wish the palette had a darker shade, but it is always good to add another nice lilac to my collection.
Related posts:
Paul & Joe Fall 2014 Makeup Collection
Paul & Joe Summer 2014 Makeup Collection