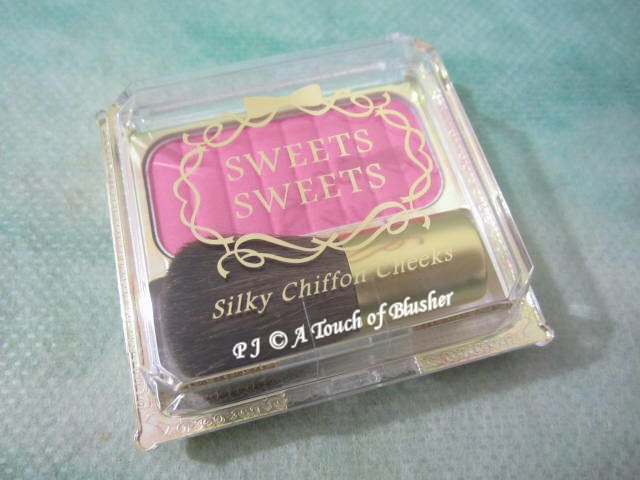 Sweets Sweets is a Japanese drugstore makeup line that has been around for a while. (See a profile of the line here.) A few years ago, the line started a gradual packaging revamp, and the new look caught my attention. Today I will be sharing my thoughts on Silky Chiffon Cheeks in 01 Cranberry Chiffon, which is my first purchase from the line.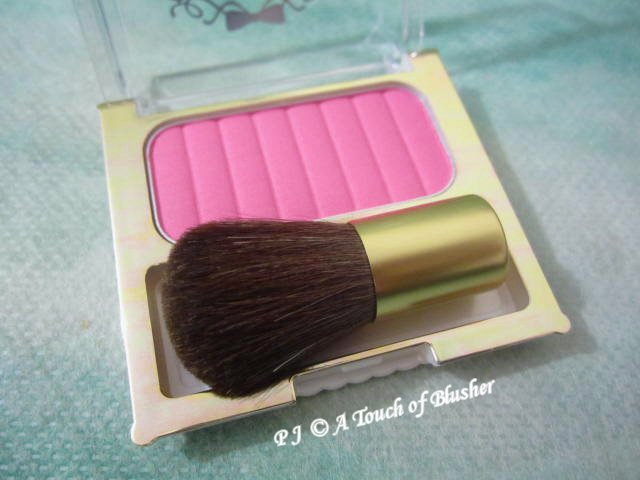 Sweets Sweets Silky Chiffon Cheeks in 01 Cranberry Chiffon (スウィーツ スウィーツ シルキーシフォンチーク 01 クランベリーシフォン/ Sweets Sweets 絲柔戚風頰彩 01 小紅莓戚風, ¥900) was released in Japan in April 2013 (when the Silky Chiffon Cheeks range was launched). It is a medium-depth cool-toned pink with a hint of berry tone. It has a moderate-to-intense (towards moderate) pigmentation level, and it has a subtly glowy finish with a hint of (predominantly pink-toned) shimmer. It is easy to apply and blend, and it has a good lasting power.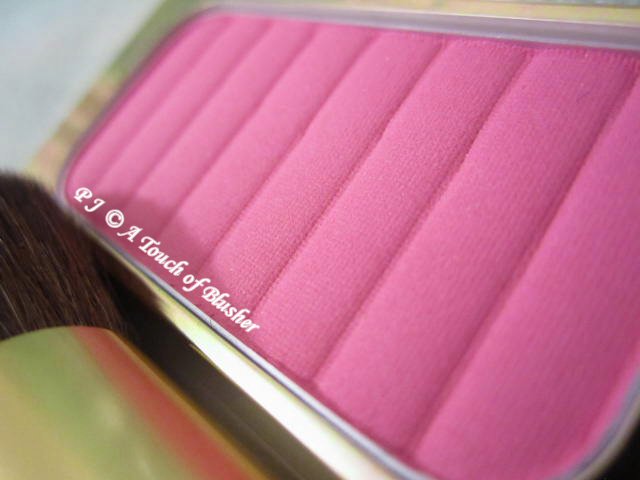 The small kabuki brush included in the product is decently usable. Its hair is soft, fairly bouncy and quite dense. It is particularly good for layering the product to increase color intensity, and it is also fairly good for blending.
Like the name of the line and the names of many of the line's products, the packaging of Silky Chiffon Cheeks is dessert-inspired. It reminds me of a pastry/cake container with a shallow tray and a see-through cover.
01 Cranberry Chiffon is the most cool-toned shade in the range. It is a very girlie color and its hint of berry tone makes it slightly different from most of my cool-toned pink blushers. I am happy with this fairly vibrant color, and I look forward to trying more products from Sweets Sweets.
Related posts:
Sweets Sweets Spring 2017 Makeup Collection
Stash Focus: Lavshuca Cheek Color in PK-1