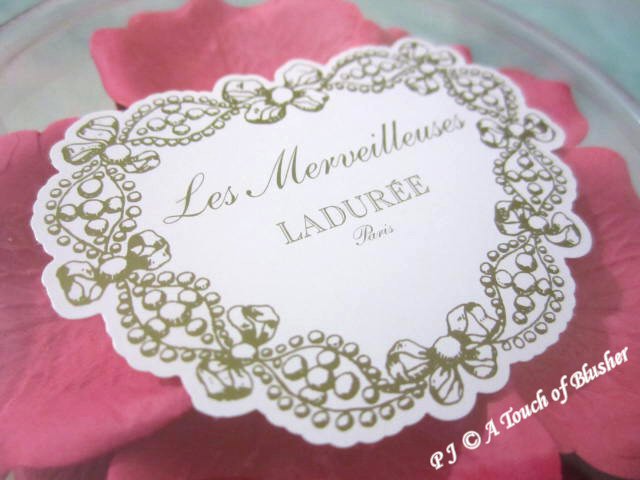 Today, in my Stash Debut series, I will (finally) be sharing my thoughts on my first ever purchase from Les Merveilleuses de Ladurée.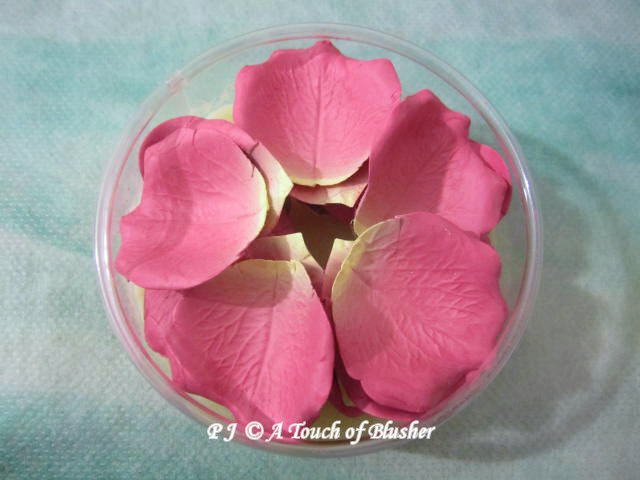 Les Merveilleuses de Ladurée Face Color Rose Ladurée in 02 (レ メルヴェイユーズ ラデュレ フェイス カラー ローズ ラデュレ 02/ Les Merveilleuses de Ladurée 浮飾玫瑰經典腮紅 02, 6g, refill ¥7000, case ¥3000) was released as part of the brand's debut collection in spring 2012. (I bought the case as well.) It is a rose pink with a medium color depth. It has a light-to-medium (towards light) pigmentation level and a velvety matte finish. It has a good lasting power.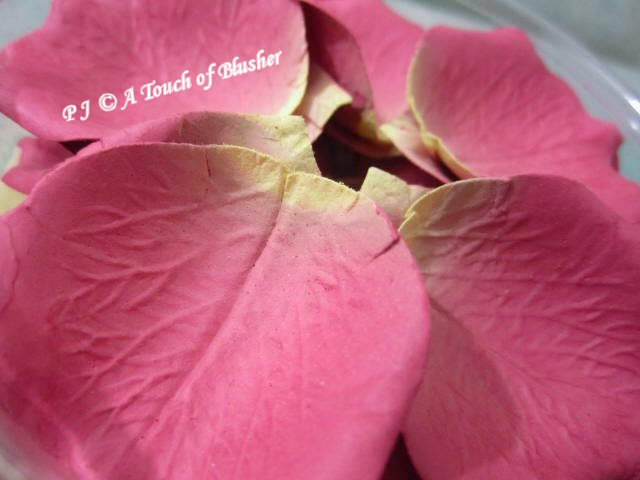 The blusher powder is pressed onto pieces of paper shaped like rose petals. (The petals are not all made of powder so they don't easily break apart.) The weight of the product is 6g but I suspect that this includes the weight of the paper.
According to the brand's official website, the suggested method of application is to swirl a blusher brush around the petals to pick up the blusher powder. I tried this and the brush only picked up a tiny amount of powder. What I do instead is to pick up one petal and use a blusher brush to pick up the powder from it. Even with this method, the application is quite time-consuming as it takes time to layer the product to build up color intensity. I can see why some people suggest rubbing a petal directly on the cheeks. (I haven't tried it.)
The yellow ends of the petals do have yellow-toned powder on them, and it gets mixed with the rose-pink powder during application. The mixed shade is slightly warmer than the main rose-pink shade that you see on the petals.
The product is very fragrant, with a powdery floral scent.
I like both the color and the finish of the product. The application is time-consuming (I suppose it goes with the romantic feel of the product), but, partly because of all the repeated layering and blending, the finished look is natural and long-lasting with a good deal of translucency.
Related posts:
Les Merveilleuses de Ladurée Summer 2017 Makeup Collection
Stash Debut (16): Clé de Peau Blush Duo Poudre in 102