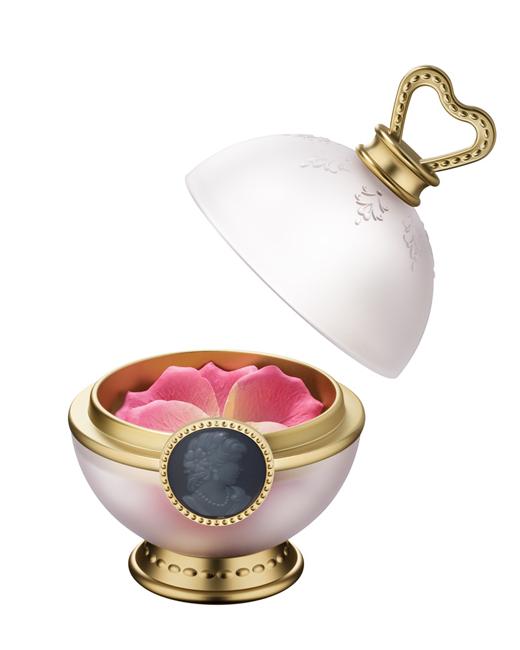 (images/info from www.fashion-press.net)
I remember the excitement I had when I first saw the makeup collections from Anna Sui, Paul & Joe, Jill Stuart, and Lavshuca. It was the combination of gorgeously princessy packaging and beautifully feminine and eye-catching colors, and, with their high quality, all of the four are among my favorite makeup lines.
In spring 2012, there will be a new princess in the kingdom, as French macaroon maker Ladurée teams up with Albion (which is under Kosé) to launch Les Merveilleuses de Ladurée, a series of point and base makeup products. This is not the first time a cosmetics line from a western brand is licensed under Kosé. The company has an impressive track record with Anna Sui's, Paul & Joe's, and Jill Stuart's beauty lines.
The star item of Les Merveilleuses de Ladurée's debut collection for spring 2012 is Face Color Rose Ladurée (above, 3 variations, refill ¥7350, case ¥3150), in which the blusher powder is pressed into rose-petal shapes. It looks absolutely dreamy.
The rest of the collection includes:
- Cream Cheek Base (5 shades, ¥4410)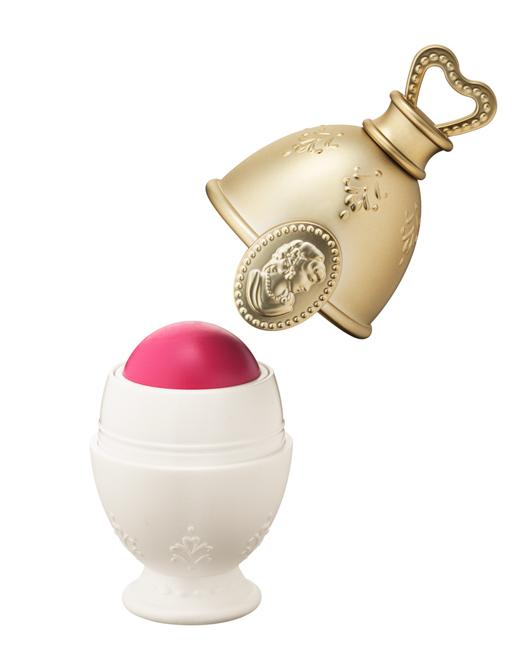 - Pressed Cheek Color (20 shades, refill ¥3900, case (with brush) ¥1575)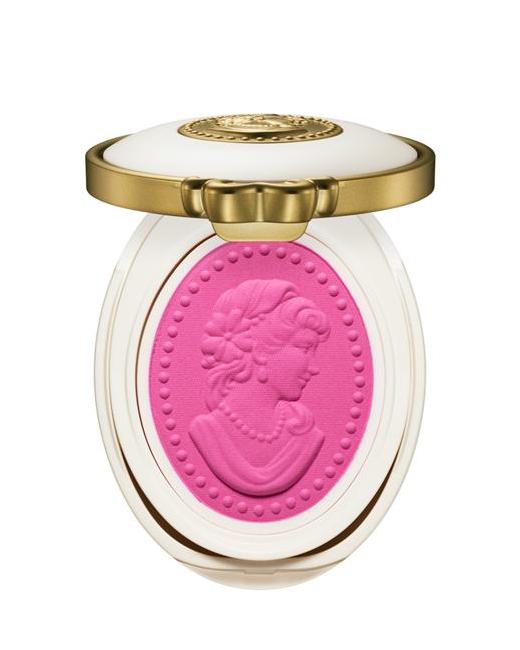 - Rouge (7 shades, ¥4410)
- Translucent Makeup Base (¥5250)
- Color Control Base (¥3990)
- Smoothing Base (¥3990)
- Stick Concealer (2 shades, ¥3990)
- Fluid Foundation (3 shades, ¥6090)
- Face Powder (4 shades, refill ¥8820, case (with puff) ¥3780)
- Cheek Brush (¥6300)
- Face Powder Puff (¥630)
- Hand Mirror (¥3675)
The collection will be available in Japan from January 29th. According to WWD, the collection will be launched in Europe in fall and then in the US and the rest of Asia. I am deciding between buying a couple of items from Japan early next year and waiting for the collection to be launched in Europe in fall, but I have a suspicion that it will only be launched in the European Continent first.
Based on the number of products in the collection, this is not a half-hearted or a one-off collection. Hopefully we will see seasonal additions (particularly eyeshadows) later on in 2012.
(Ladurée already carries some skincare, bodycare and home fragrance products (not licensed under Kosé). See the skincare/bodycare lineup here.)
Related posts:
Albion Eprise Water Face Color in 100
New Japanese Beauty Line: Aquagirl