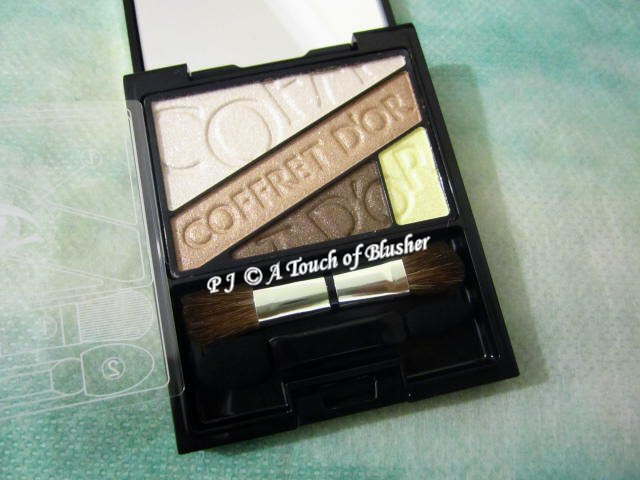 Kanebo Coffret d'Or released Beauty Aura Eyes towards the end of 2016, and today I will be bringing you my review of 01 Yellow Brown.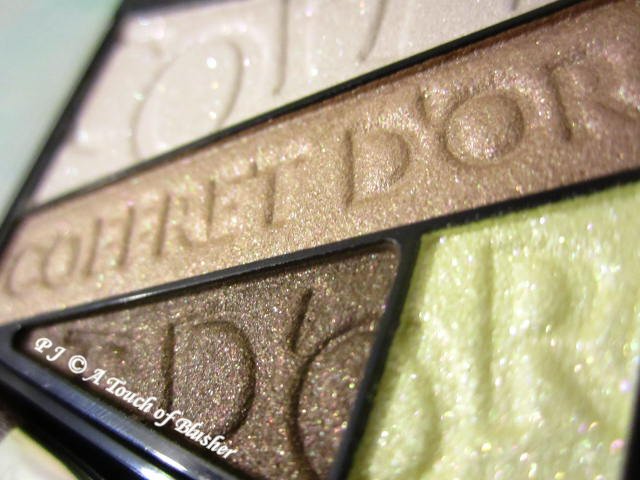 Kanebo Coffret d'Or Beauty Aura Eyes in 01 Yellow Brown (カネボウ コフレドール ビューティオーラアイズ 01 イエローブラウン/ 佳麗寶 金炫光燦 光透色眼影盒 01 黃棕, ¥3500) was released in Japan for the holiday 2016 season. (It is a regular variation and not a limited edition.) The four shades in this palette are:
cream white, lightly pigmented, with pearly shimmer
medium-depth bronze-toned brown, moderately pigmented, with pearly shimmer
dark brown, moderately-to-intensely pigmented, with a pearly glow
off-white yellow, mostly sparkles with little pigment, softly sparkly
All the four shades in this palette have multi-hued light-reflective particles. They are all very easy to apply and blend, and they all have a very good staying power.
The cream white works well as a base. It is fairly shimmery as a base shade but it is not overly so for me. The medium-depth bronze-toned brown creates a dimensional look and works well as a shadowing shade. It turns slightly more cool-toned overtime but it does not turn gray or ashy on me. The dark brown works competently as an eyelining shade. As the shade is not intensely pigmented, layering is needed for stronger or more defined looks.
The off-white yellow is designed to be used as a sparkle top coat on the middle parts of the upper eyelids. I use it quite light-handedly, and it creates additional dimension for the eyes without looking too sparkly. The soft veil of sparkles looks very lovely. There is virtually no fallout during the application or over the course of wear.
Compared with the golden brown in Coffret d'Or's Beauty Face Shadow in 02 Cream Brown, the bronze-toned brown in this palette is slightly darker, slightly cooler and noticeably less shimmery.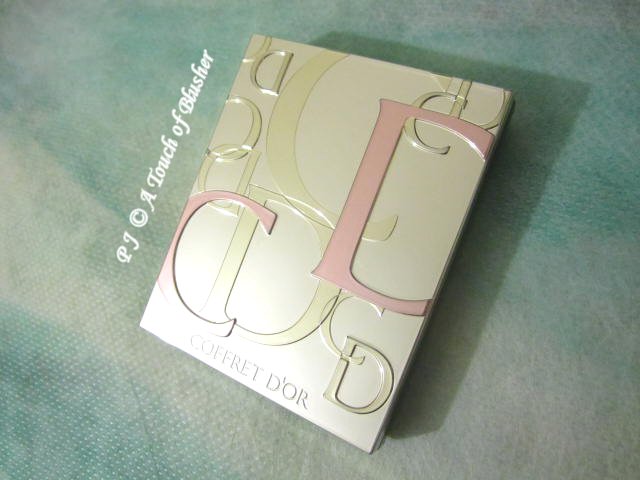 Overall, I do like this palette. All the four shades in this palette are very wearable and easy to apply, and no shade is so shimmery or sparkly that I would want to skip it. I particularly like how the off-white yellow creates a glimmery and almost-wet finish and how it adds extra dimension to the eyes. If the bronze-toned brown maintained its warmth over the course of wear, this palette would probably be among my favorite neutral-toned eyeshadow palettes.
Related posts:
Coffret d'Or Summer 2017 Makeup Collection
Stash Focus: Coffret d'Or Soft Glamorous Eyes in 01 Beige Variation