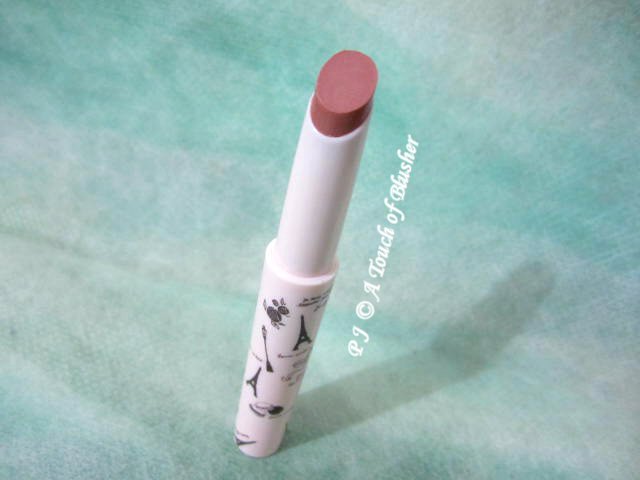 Le Beran Mignon is a Japanese drugstore beauty brand, and I have not talked about this brand before. One Stroke Rouge is probably the brand's most popular product, and today I will be sharing my thoughts on One Stroke Rouge in Milk Beige.
Le Beran Mignon is owned by Jay Walker (which owns mostly beauty brands) and currently carries five products. The brand was launched in February 2015 with One Stroke Rouge, and it subsequently released One Stroke Mascara (in spring 2016) and One Stroke Eyebrow (in summer 2016). In spring 2017, it released One Stroke Eyeshadow and One Stroke Eyeliner.
One Stroke Rouge was launched with four regular shades (in Macaron Pink, Apricot Orange, Milk Beige and Bordeaux Cherry), and they are all still available. Four store-exclusive or limited-edition shades have also been released (in Sugar Rose (in summer 2015), Chocolat Orange (in fall 2015), Chiffon Peach (in spring 2016) and Candy Peach (in summer 2016)).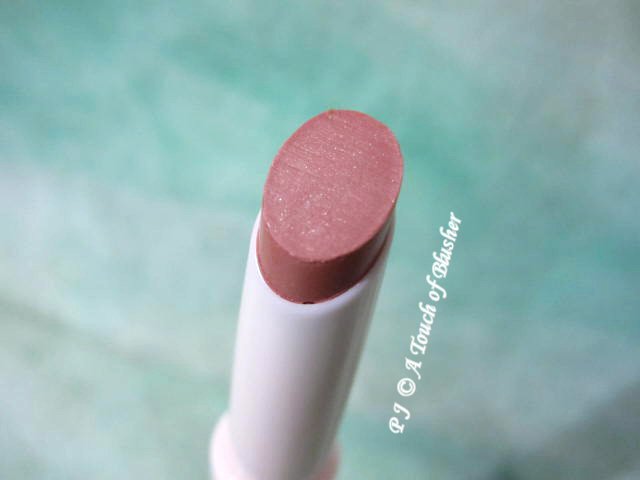 Le Beran Mignon One Stroke Rouge in Milk Beige (ル ベラン ミニョン ワンストロークルージュ ミルクベージュ/ Le Beran Mignon 絕美潤唇膏 奶茶褐, ¥1480) is one of the four regular shades. It is a moderately-pigmented light-to-medium warm beige with a glossy sheen and very fine and subtle multi-hued shimmer. (It goes on lighter and less rose-toned than it looks in the tube.) It is scented with a vanilla fragrance.
The application is efficient and effortless. It glides quite well on the lips, and the slim design of the lipstick contributes to the ease of application.
It has a very creamy consistency and it feels very moisturizing on the lips. It offers a medium coverage with a couple of layers, and it creates a fuller coverage (which covers nearly all of my natural lip color) with additional layers.
Both the color and the finish of the product last well. I like the fact that the color generally stays very even over the course of wear. This is particularly important since the shade is lighter than my natural lip color. (Any sign of patchiness would look very obvious.)
The shade is slightly on the light side for me, but it can work fairly well for me when I want a more toned-down look for the lips. (It works well with some of the more vibrant blusher shades I have.)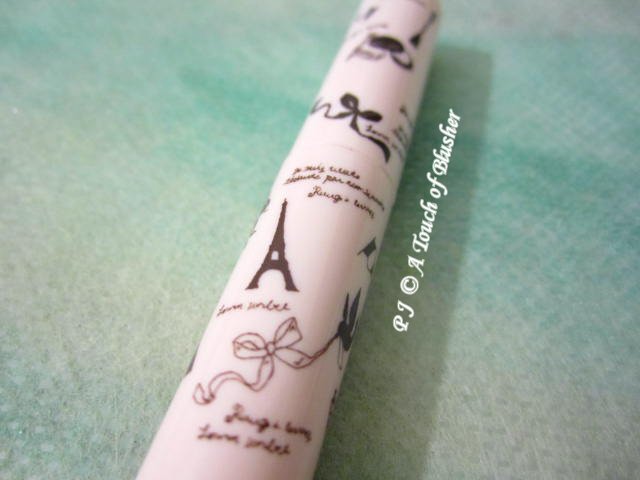 Overall I like the product. It is easy to apply, creamy, moisturizing and long-lasting. I do wish that the shade were very slightly darker (so that it could be a little more versatile), but I think the overall quality of the product itself is very good. I can certainly understand why the product has been popular.
Related posts:
Stash Focus: Paul & Joe Lipstick in 207 Grapevine
Stash Focus: SUQQU Creamy Glow Lipstick Moist in 06 Harunadeshiko