Each year, Japanese beauty magazine Biteki publishes results of its annual survey of its readers' favorite beauty products in various categories. I am usually particularly interested in all the makeup categories, and, this year, I noticed that three of the eye palettes that I bought in 2010 are among the top 10 eye palettes. (This is surprising to me, as the eye palettes I tend to go for are not usually the most popular ones.)
Here are some brief thoughts on the three palettes (the numbers indicate their rankings in the top 10, and see links for my reviews):
1st: Lunasol Aurorize Eyes in 02 Light Variation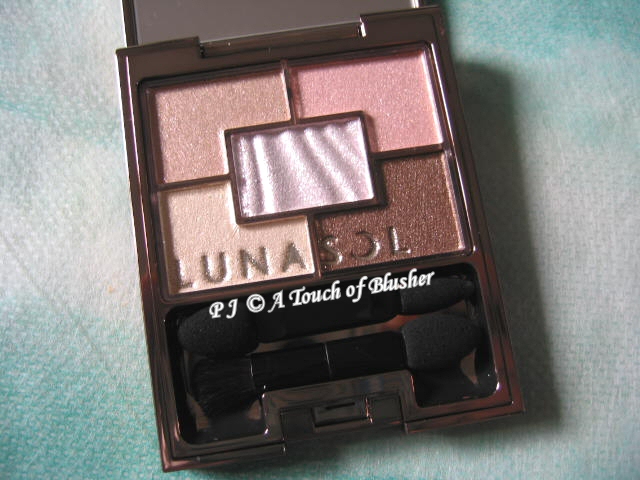 I know that top finishers in the eyeshadow categories (singles/palettes) are usually neutral-toned and I expected a Lunasol palette (possibly from the Aurorize Eyes series) to top the chart (again), but I didn't expect that it would be this one. (I thought it would be between (the more airy) 01 Nuance Variation and (the more intense) 05 Contrast Variation.) It seems that the combination of ultra-wearable light warm-toned neutrals and the beautifully dimensional shimmer Lunasol is known for has captured the hearts of many makeup fans in Japan.
5th: Coffret D'Or Beauty C Curve Eyes in 04 Peach Beige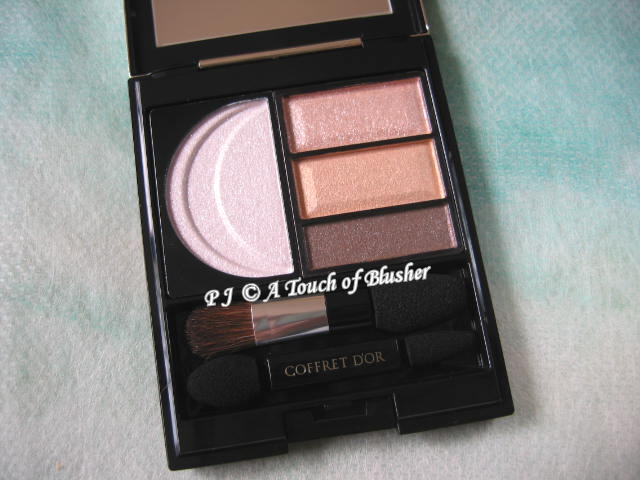 6th: Integrate Rainbow Grade Eyes in BE303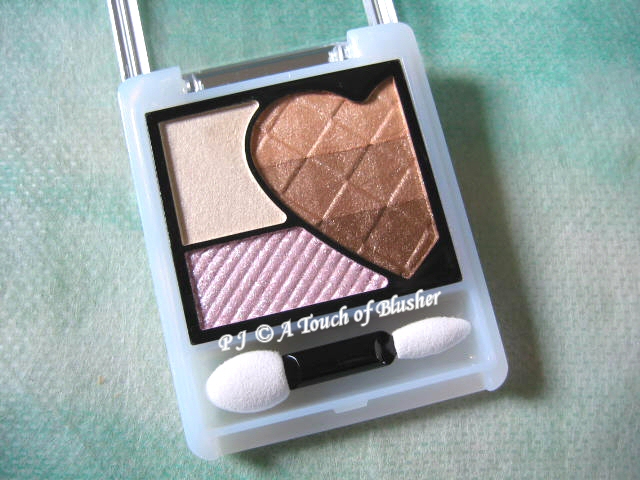 Interestingly, among the three, my favorite is definitely the Lunasol one and I very marginally prefer the Coffret D'Or one to the Integrate one. Both are lovely palettes, but I find the main shade (the peach) in the Coffret D'Or palette to be very slightly too orange-toned and I think the shimmer in the three beige/brown shades in the Integrate palette could do with a little more dimension.
I know that I have been embracing the trend of warm neutrals in Japanese cosmetics, but it is still intriguing to see that some of the ones I went for are generally favored by others as well…
Here are the other eye palettes in the top 10:
2nd: Chanel Quadra Eye Shadow in 14 Mystic Eyes
3rd: RMK Brown Eyes in 03 Red Brown (far right on the top row)
4th: Magie Deco Shadow Brilliance II in DC031 Pink Opal
7th: Kate Reflect Mirror Eyes in BR-1
8th: Dior 5 Colour Designer in 508 Nude Pink Design
9th: Lancôme Ombre Absolue Palette in F-30 Rose des Sables
10th: Aube Couture Designing Shine Eyes in 532
Again, the list is dominated by palettes with the warmer ends of pinks, beiges and browns. For spring 2011, among the continuously popular warm neutrals are some cooler silver-toned and grey-toned shades. I am curious to see how they will affect the general public's preferences this year.
Related posts:
What's Next in Japanese Makeup?
Lavshuca Star Decoration Eyes in BR-1