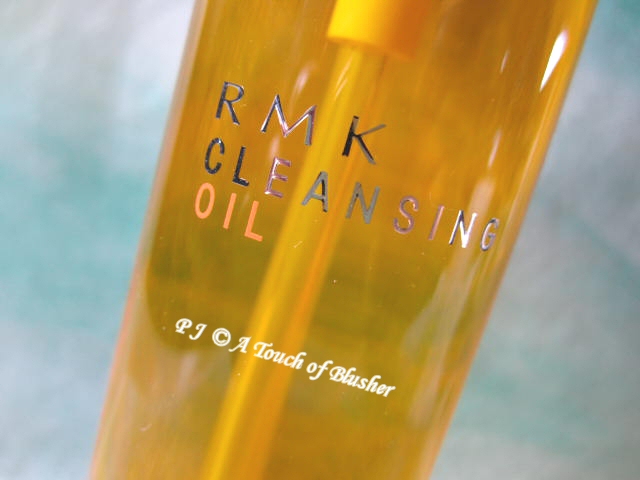 In April, RMK renewed some of its cleansing products. Cleansing Oil S and Cleansing Milk C replaced the previous versions, and Cleansing Balm M was introduced. Today I am reviewing the new Cleansing Oil S and Cleansing Balm M.
RMK's Cleansing Oil N is one of my favorite makeup-removing products, and I have been using it ever since it replaced Cleansing Oil (which I also used continuously). Therefore, I was curious to see how different the new Cleansing Oil S was going to be. It turned out that there are some noticeable differences:
– Cleansing Oil N uses olive fruit oil, grape seed oil, soybean oil, and hazel seed oil. Cleansing Oil S uses soybean oil, almond oil, orange oil, and apricot kernel oil.
– Cleansing Oil S feels a little more watery. I think this may be due to the fact that, while olive fruit oil and grape seed oil are in the middle of the ingredient list of Cleansing Oil N, all the oils in Cleansing Oil S are towards the end of the list. (This reflects the recent trend in Japanese skincare products where cleansing oils are made to feel fresher and more watery on the skin.)
– Possibly due to its lower oil content, I feel that Cleansing Oil S dissolves excess sebum very slightly less effectively than Cleansing Oil N.
– Cleansing Oil N has a fresh mint scent. Cleansing Oil S has a mixture of mint and orange scents (even though RMK's official website describes the scent as a mixture of mint and rose).
Generally, the positive attributes of Cleansing Oil N still exist in Cleansing Oil S. It spreads very easily on the skin, dissolves all makeup effectively, emulsifies very efficiently, and leaves almost no oily residue. It is suitable for almost all skin types.
However, I have to say that, both objectively and subjectively, Cleansing Oil N has a marginally better formula. The orange oil in Cleansing Oil S may be a skin irritant for some people. (It doesn't irritate my skin.) Also, for me personally, as I mentioned, Cleansing Oil N has a slightly deeper-cleansing effect. But, after my Cleansing Oil N runs out, I will be happy to switch to Cleansing Oil S, which will be used alongside my Muji Cleansing Oil.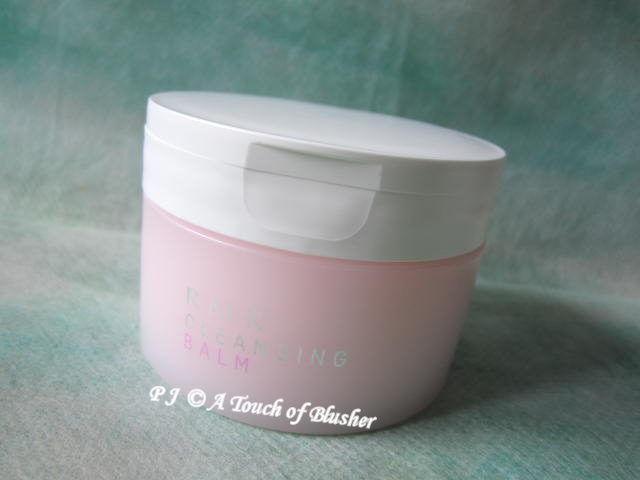 Another product in RMK's new facial cleansing lineup is Cleansing Balm M. It is essentially a cleansing oil that comes in a balm form, and it turns into oil when massaged onto the skin.
I like the design of the packaging. The flip-open lid is much less fiddly than a detached lid. Also, the spatula fits perfectly into the inner rim of the lid.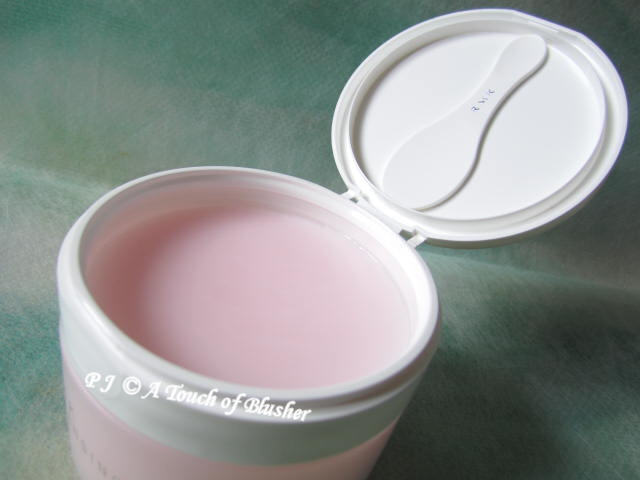 The products uses paraffin, avocado oil, grape seed oil, and jojoba oil, and it has a waxy balm consistency to begin with. When it is spread and massaged onto the skin, it turns into a richly smooth emollient oil. (While it is still malleable and doesn't drag the skin, it feels thicker than most of the other cleansing oils that I have tried.)
I don't usually care too much about the scents in skincare products, but I do find the rose scent in this product very calming and relaxing.
It cleanses effectively and it is a fairly good option for those with sensitive skin. (It doesn't contain fragrant plant oils.) It doesn't emulsify as efficiently as Cleansing Oil S and it leaves an emollient (but not overly greasy) feel on the skin. (Using a face wash afterwards will remove the residual emolliency.) Even though it is suitable for most skin types (except very oily skin and acne-prone skin), I feel that it should be more appealing to those with drier skin.
RMK's new cleanser lineup also features Cleansing Milk C.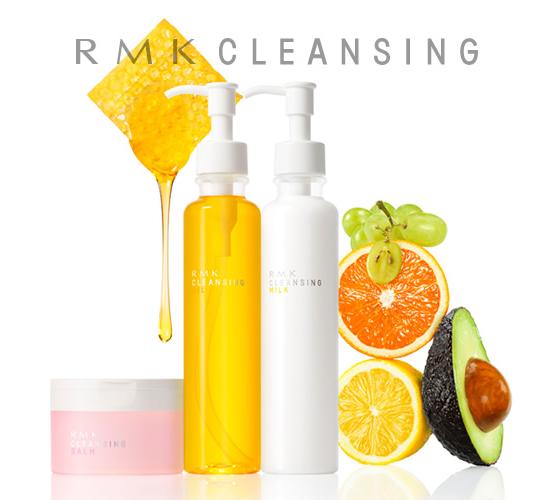 (image from www.rmkrmk.com)
(The products featured in this article are provided by RMK.)
Related posts:
RMK Summer 2011 Makeup Collection
RMK Gloss Lips N in P-03 Rose Brown