10th: Sonia Rykiel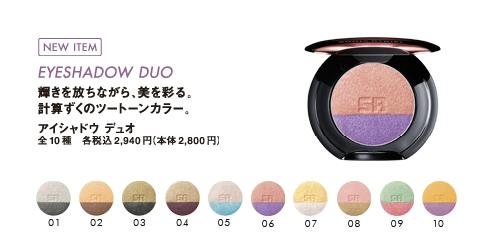 (image from www.soniarykiel-cosmetics.com)
I do like a bit of color for fall (among all the neutrals and other muted shades), and Sonia Rykiel's fall 2011 Sensual makeup collection is giving me that.  The new Eyeshadow Duos include soft hues, vibrant colors, and sedate shades. The new shades/variations of Mousse Eyeshadow and Cheek Color Powder also inject some fresh colors into fall.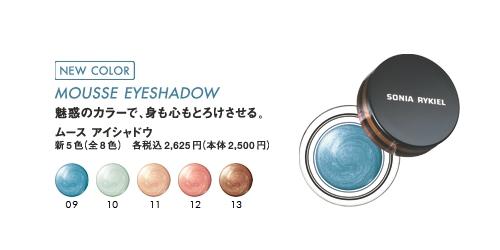 (image from www.soniarykiel-cosmetics.com)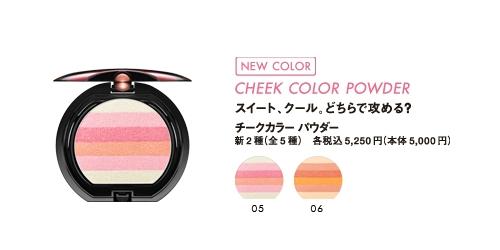 (image from www.soniarykiel-cosmetics.com)
9th: Dior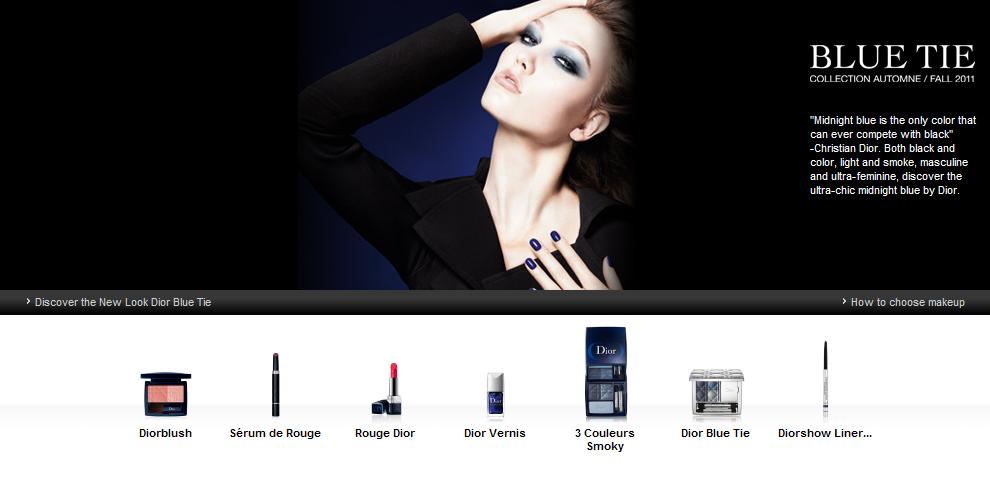 (image from www.dior.com)
Dior's seasonal makeup collections are usually good indicators of the hottest makeup color trends. Its fall 2011 Blue Tie makeup collection is all about dark blues, which are featured in the limited-edition Dior Blue-Tie in 001 Smoking Blue, 3 Couleurs Smoky in 291 Smoky Navy, 5 Couleurs in 214 Blue Ribbons, and the two new shades of Dior Vernis (607 Blue Denim and 908 Tuxedo). For cheeks and lips, the new shades range from nudes to pinks and plums.
8th: Esprique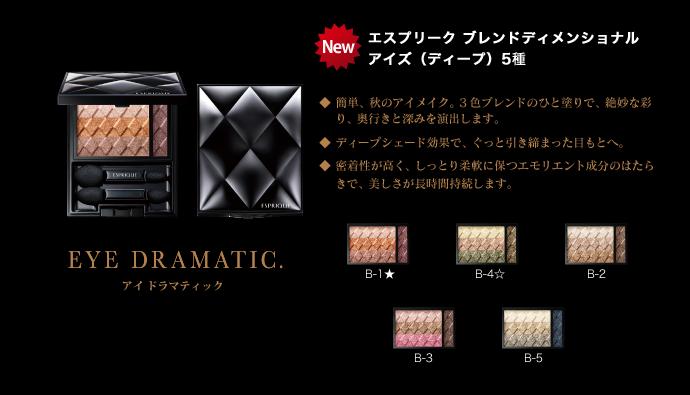 (image from esprique.com)
Esprique released five variations of Blend Dimensional Eyes for summer 2011 as part of the line's launch collection (a revamp from the previous Esprique Precious), and I am very pleased to see five more variations for fall 2011. I prefer this season's five (Deep) variations to summer 2011's five (Shiny) variations, and I particularly like B-2 (with medium-to-warm browns) and B-4 (with brown and moss green).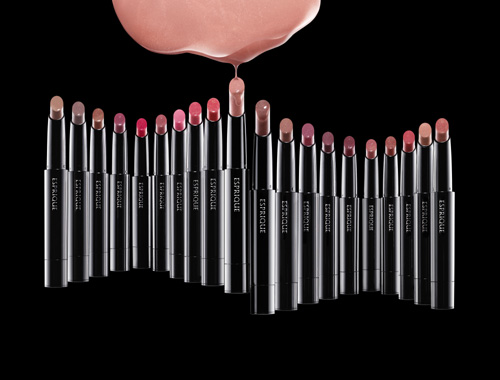 (Mellow Forming Rouge (Glow) & (Color))
(image from www.nikkei.com)
7th: Magie Deco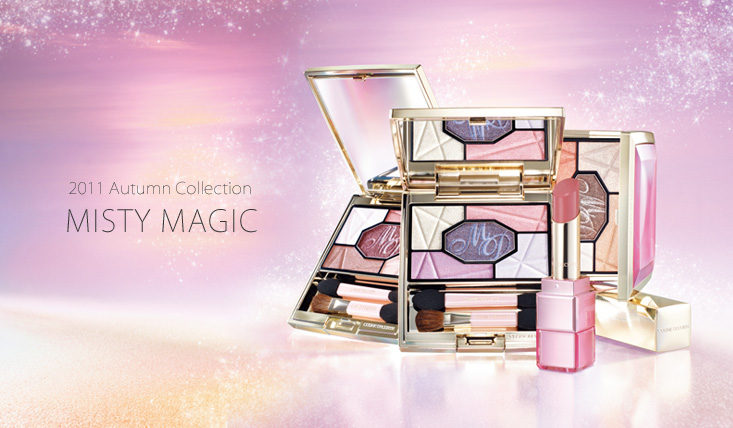 (image from www.cosmedecorte.com)
With three new variations of Shadow Brilliance II and three new shades of Lipsticks, Magie Deco's fall 2011 Misty Magic makeup collection isn't particularly extensive, but all the new Shadow Brilliance II palettes look appealing to me. DC042 has a nice combination of pink and purple (although the purple looks a little orchid-y (a little too warm/reddish for me) in some photos), and DC044 seems to be a lighter version of my DC025 Foxy Lady.
The countdown continues in Part 2!
Related posts:
Summer 2011 Makeup Top 10 Part 1, Part 2 & Part 3
Japanese Cosmetics Focus: Sonia Rykiel