10th: Dior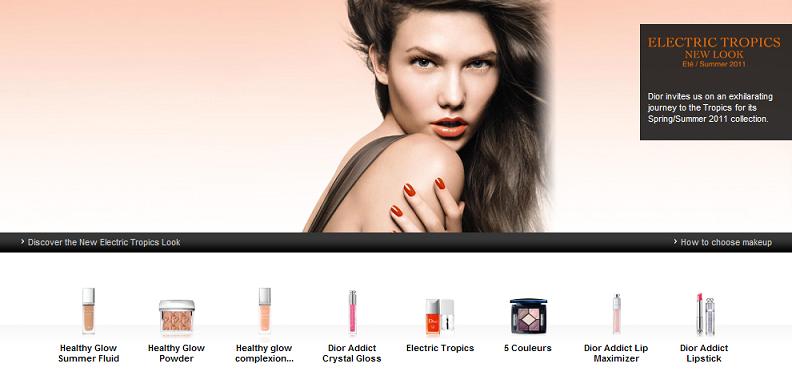 (image from www.dior.com)
Unlike Dior's spring 2011 makeup collection, in which many of the items are too grey-toned for me, Dior's summer 2011 Electric Tropics makeup collection is a lot more wearable for me. 5-Colour Eyeshadow in 534 Rosy Nude, the lighter of the two new palettes, is particularly appealing to me.
9th: Givenchy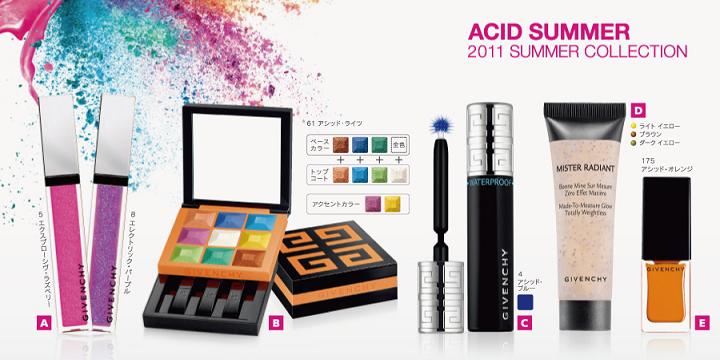 (image from www.parfumsgivenchy.jp)
In contrast to Dior's neutral-toned collection, Givenchy's summer 2011 Acid Summer makeup collection is vibrantly colorful. Le Prismissime Yeux in 61 Acid Lights is reminiscent of the colorful makeup in the early noughties and epitomizes the colorful makeup trend for this summer.
8th: Elégance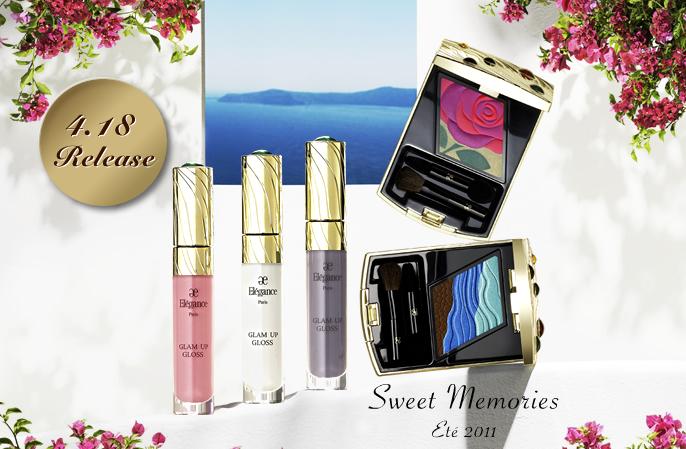 (image from www.elegance-cosmetics.com)
Another colorful collection for summer 2011. The Phantom Eyes series, with striking color combinations each season, continues to leave a strong impression on me. (See the variations for fall 2010 here and those for spring 2011 here.) I like the rose motif and the unusual color combination of #20.
7th: Aube Couture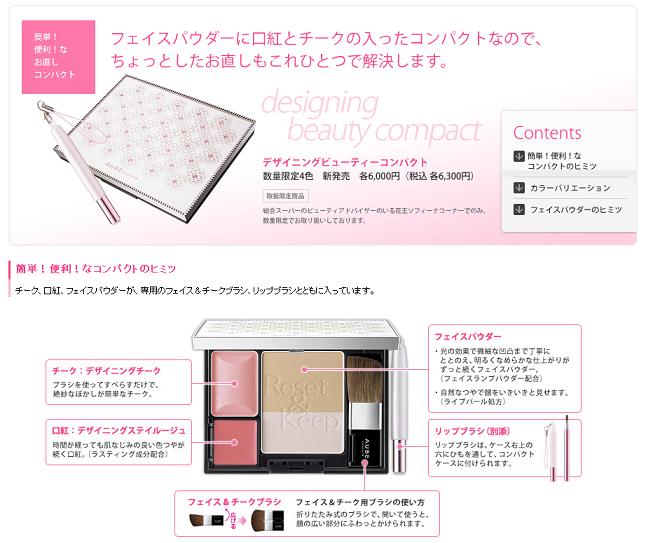 (image from www.sofina.co.jp/aube)
Aube Couture's (limited-edition) Designing Beauty Compact, available in four variations, combines the elements that help efficiently achieve a polished complexion. All the brushes are included as well. (The blusher brush can be unfolded into a powder brush.) The collection also features two Designing Eyes palettes and two shades of Designing Stay Rouge, all of which are limited editions as well.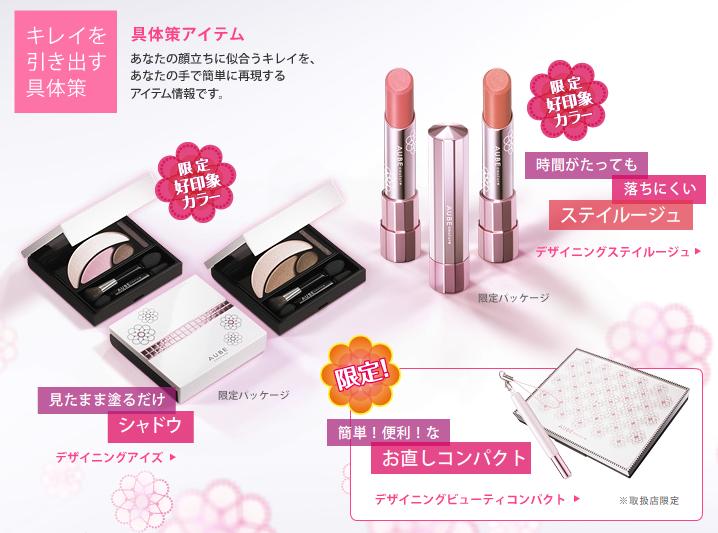 (image from www.sofina.co.jp/aube)
The countdown continues in Part 2!
Related posts:
Spring 2011 Makeup Top 10 Part 1, Part 2 & Part 3
User-Friendly Makeup: Aube Couture