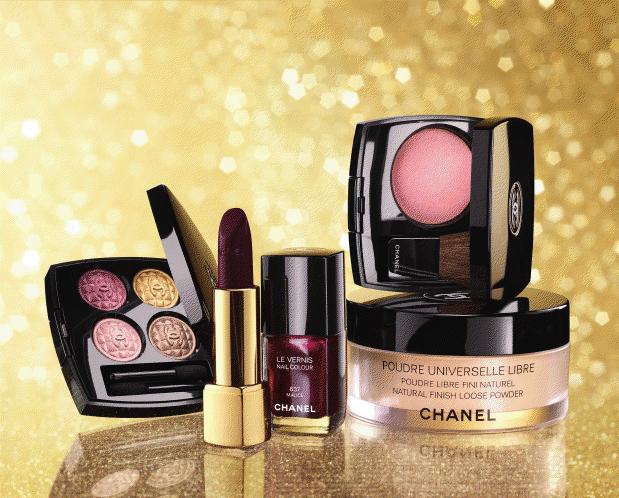 (images from Chanel, info from Chanel & i-voce.jp)
Here is a look at Chanel's holiday 2012 Éclats du Soir de Chanel makeup collection. The collection includes:
– Regard Signé de Chanel (Quadra Eyeshadow) in Harmonie du Soir
– Ombres Contraste Duo (1 new variation)
– Illusion d'Ombre (1 new shade)
– Stylo Yeux Waterproof (1 new shade)
– Ligne Graphique (1 shade)
– Joues Contraste (1 new shade)
– Rouge Allure Velvet (1 new shade)
– Lèvres Scintillantes (3 new shades)
– Poudre Universelle Libre (1 new shade)
– Le Vernis (1 new shade)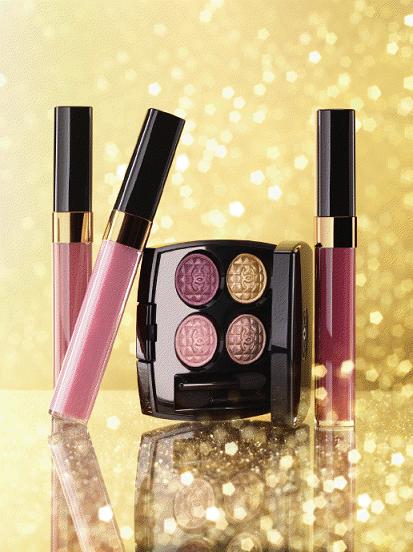 All the items in this collection are limited editions except Ligne Graphique and the new shade of Stylo Yeux Waterproof.
The collection will be released in the UK on November 9th.
Updated on December 3rd, 2012:
Read my review of Lèvres Scintillantes in 357 Mystery and Poudre Universelle Libre in 57 Rêverie.
Related posts:
Review: Chanel Fall 2012 Makeup Collection
(Lumière d'Artifices Beiges, Joues Contraste in 72 Rose Initiale & Rouge Coco Shine in 74 Parfait)
Chanel Summer 2012 Makeup Collection
Review: Chanel Spring 2012 Makeup Collection
(Blush Horizon de Chanel, Rouge Coco Shine in 68 Candeur, Lèvres Scintillantes in 181 Bagatelle & Rouge Coco Baume)