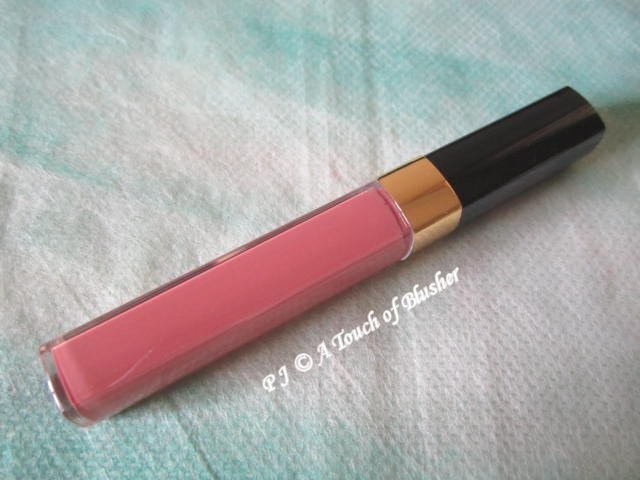 Chanel's holiday 2012 Éclats du Soir de Chanel makeup collection features gold and deep plum to add touches of festive glamour to the face. Today I am highlighting two items from this collection: Lèvres Scintillantes in 357 Mystery and Poudre Universelle Libre in 57 Rêverie.
Lèvres Scintillantes (Glossimer) in 357 Mystery (limited edition, £21) is one of the three new shades of Lèvres Scintillantes for holiday 2012. It is a moderately-pigmented medium-to-warm nude rose pink with no shimmer. The gloss is pigmented enough to cover most of the natural lip color. As with most of the other Lèvres Scintillantes shades I have come across, it has a glossy and reflective finish that lasts well.
Its soft warm-pink tone makes it a natural-looking shade for everyday wear, and its nude tone complements dramatic eye makeup. It can look slightly pale if you generally don't go for nude lip colors.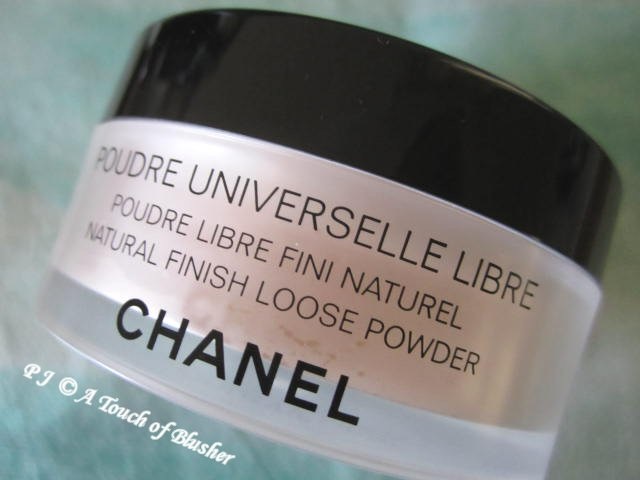 Poudre Universelle Libre (Natural Finish Loose Powder) in 57 Rêverie (£34) is a limited-edition shade for this season. It is a translucent light beige with a high-toned and predominantly silver-toned sparkly (and almost glittery) finish.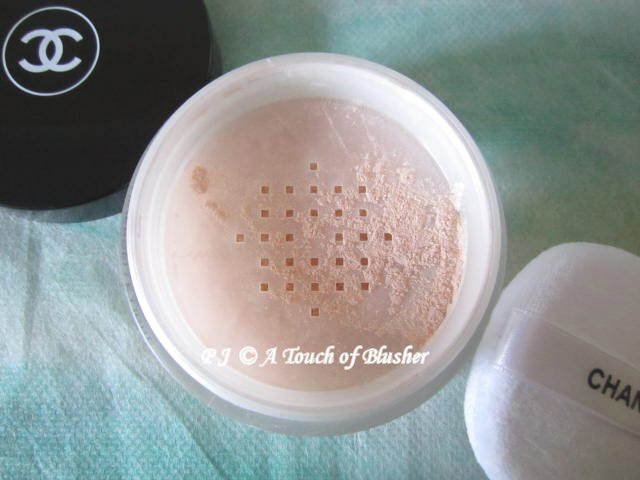 It is one of the most sparkly loose powders that I have come across, and it doesn't seem to be designed for setting your powder/liquid foundation. If used very light-handedly, it can be a good highlighter for the T-zone and the cheek bones. Personally I think it is more suitable as a body powder. Its fairly large size (30g) makes it easy to be used indulgently on the body.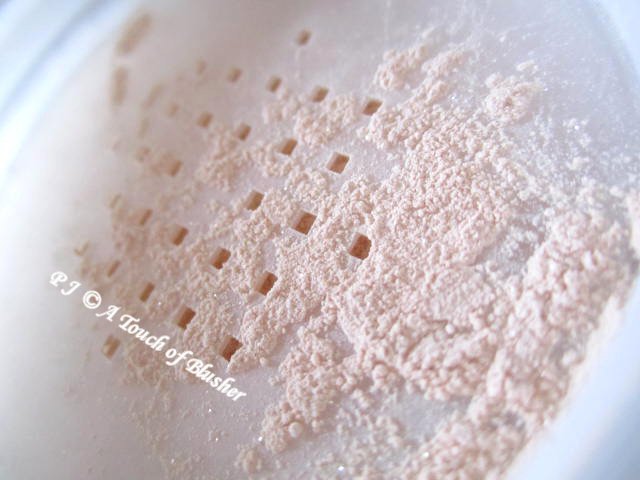 (The products featured in this article are provided by Chanel.)
Related posts:
Review: Chanel Fall 2012 Makeup Collection
(Lumière d'Artifices Beiges, Joues Contraste in 72 Rose Initiale & Rouge Coco Shine in 74 Parfait)
Review: Chanel Spring 2012 Makeup Collection
(Blush Horizon de Chanel, Rouge Coco Shine in 68 Candeur, Lèvres Scintillantes in 181 Bagatelle & Rouge Coco Baume)