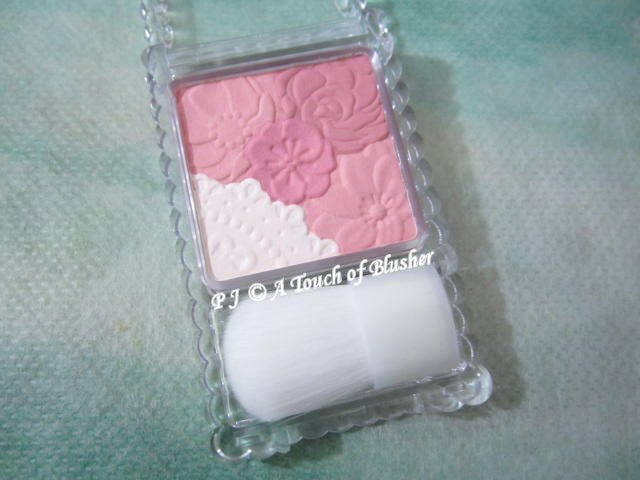 I have reviewed Canmake's Mat Fleur Cheeks in 01 Mat Apricot, 02 Mat Girlie Rose and 03 Mat Marmalade. Today I will be focusing on 04 Mat Romantic Mauve.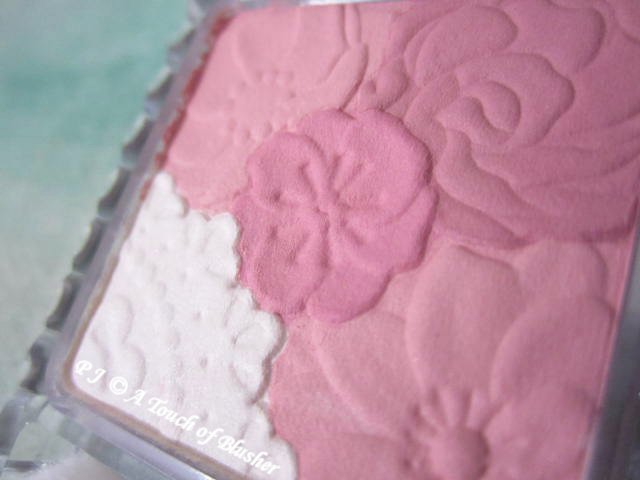 Canmake Mat Fleur Cheeks in 04 Mat Romantic Mauve (キャンメイク マットフルールチークス 04 マットロマンティックモーヴ/ Canmake 花漾戀愛修容組 (霧面) 04, ¥800) was released in Japan in summer 2015. It features four shades. They are:
(top left and bottom right) light medium-to-cool dusty pink
(middle) light-to-medium medium-toned cinnamon rose pink
(top right) medium-depth medium-to-cool antique rose
(bottom left) cream white
All the shades are softly matte with no shimmer. The powder is soft and it is easy to apply and blend. (As with the powder in 01, 02 and 03, the powder in this variation is quite softly-pressed.)
The dusty pink, the cinnamon rose pink and the antique rose are designed to be mixed together. When mixed, they show up as a light-to-medium medium-to-cool antique rose pink with a marshmallow-y matte finish and a light-to-medium pigmentation level. The staying power is good. (The powder is quite softly pressed, but, since the shades are lightly-to-moderately pigmented, I don't worry too much about over-application.)
The cream white is lightly pigmented and has a decent staying power. It is designed to be applied on top of and over the edges of the blusher shades, and it makes the overall finish even fluffier and more marshmallow-y. It also acts as a setting powder and helps the blusher colors last longer.
Overall I like this variation very much. It is very wearable, and I like it more than I thought I would. The antique rose pink that the three blusher shades create does not look ashy or too dark. The soft and muted shade creates a natural, low-key and elegant look.
Related posts:
Canmake Fall 2017 Makeup Collection
Stash Focus: Canmake Glow Fleur Cheeks in 08 Fuchsia Berry Fleur