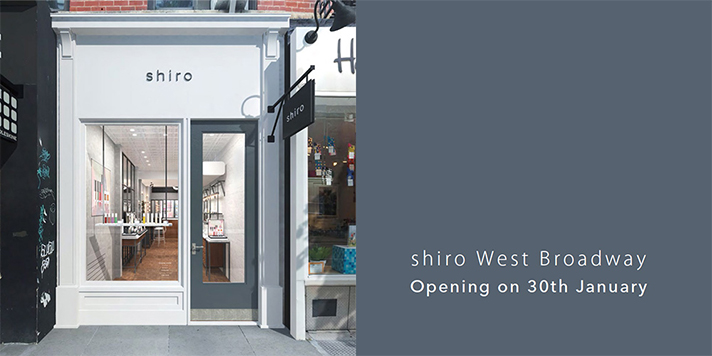 (image from shiro-shiro.jp,
info from shiro-shiro.jp & shiro-shiro.us)
Japanese beauty brand Shiro is now available in the US.
Following the launch in the UK in October 2016, Shiro is opening its first US store in New York City today. Based on the information and images from Shiro's official Japanese website (information on the US launch here), Shiro's official US website and this Instagram entry from Shiro UK, it appears that the US store carries most of the product ranges available in Japan, including home fragrance and color makeup.
At the moment, the US website doesn't seem to feature price information or on-line ordering.
(Read about my purchases from Laurel (Shiro's former brand name).)
Related posts:
Loving Japanese Cosmetics series
Shiro to Open Two Additional Stores in London