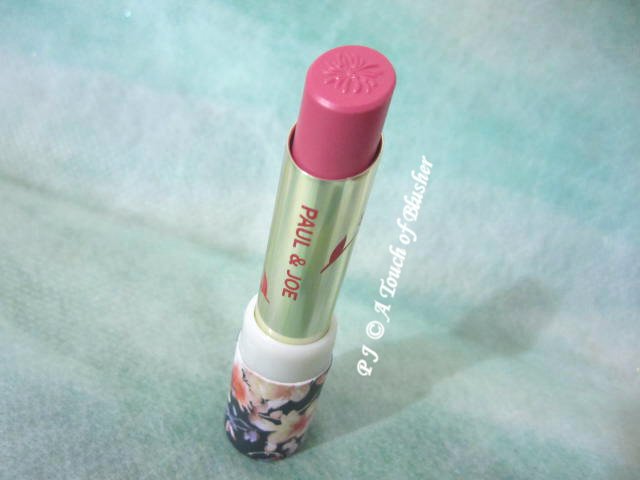 Paul & Joe's spring 2018 April in Paris makeup collection features three limited-edition shades of Lipstick CS. They are the first three limited-edition shades of Lipstick CS since the brand revamped its lipstick range in fall 2017, and I decided to go for 106 Rue Crémieux.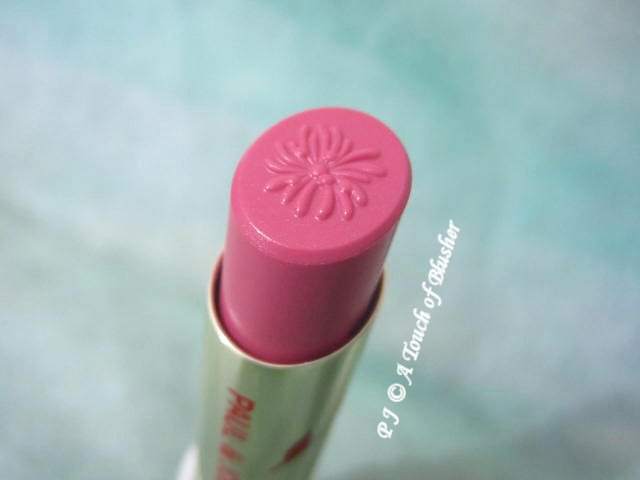 Paul & Joe Lipstick CS in 106 Rue Crémieux (ポール & ジョー リップスティック CS 106 クレミュー通り, ¥2000 in Japan (refill only), £14 in the UK (refill only)) is a light-to-medium cool-toned berry-toned rose pink. It has a light-to-moderate pigmentation level and contains very fine multi-hued shimmer. (The shimmer doesn't look obvious on the lips.) It glides fairly easily and feels moisturizing on the lips.
(On Paul & Joe's official website, the shade looks considerably warmer. For your reference, this image (from Paul & Joe Beauté's Instagram page) shows the color more accurately. (106 is on the left.))
A couple of layers of the product create a soft glossy sheen on the lips, and the finish can be intensified with additional layers. The color intensity can be moderately increased with additional layers, but the look on the whole remains semi-sheer and fairly translucent. The color has a good lasting power and the finish has a fairly good lasting power.
Even though, at the moment, I slightly prefer Lipstick N in 214 Paris Métro from fall 2017, I do like 106 Rue Crémieux. It is quite a wearable shade that creates a fairly natural look with a touch of vibrancy, and it looks feminine and elegant without looking too girlie.
(I am using Lipstick Case CS 040 for this lipstick refill. It was released in fall 2017.)
Related posts:
Paul & Joe Hankyu Umeda Exclusives for Spring 2018
Stash Focus: Paul & Joe Lipstick in 107 Rose Sorbet