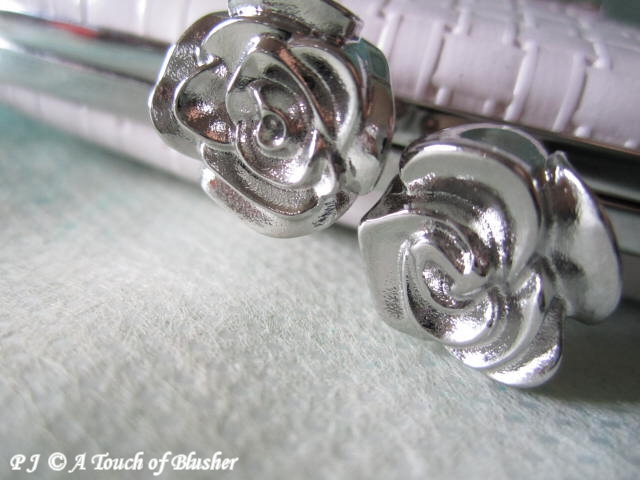 With the gorgeous rose motifs, Dior's spring 2012 makeup collection, Garden Party, is such a pretty collection. The limited-edition seasonal star item, Dior Garden Clutch, is available in two variations, 001 Milly Garden and 002 Granville Garden. The choice was easy for me. As I prefer warmer neutrals, I went for 002 Granville Garden with my Boots points.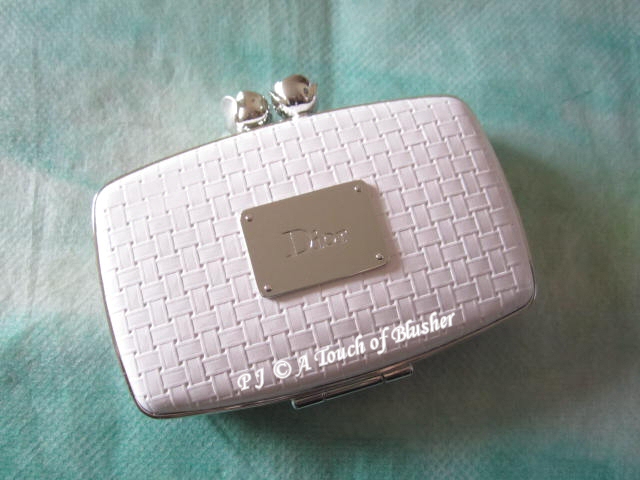 Dior Garden Clutch (Makeup Palette for Glowing Eyes and Lips Eyeshadows and Lip Gloss) has essentially the same design as that of Dior Minaudière from holiday 2010, but Dior Garden Clutch has a blush pink exterior, silver hardware, and rose clasps. It has a romantic and vintage look, and it feels nicely weighty and substantial.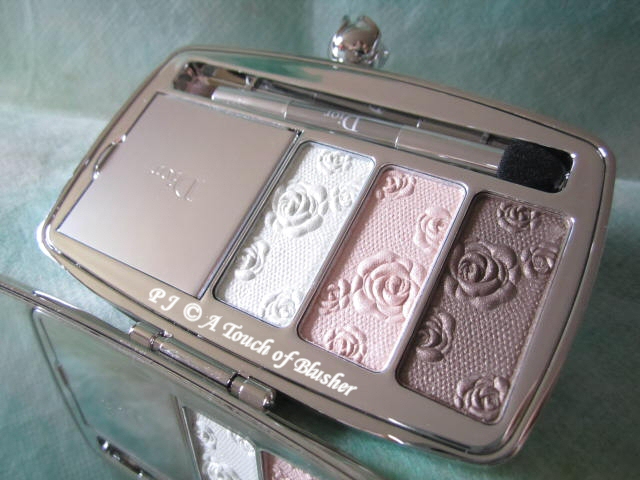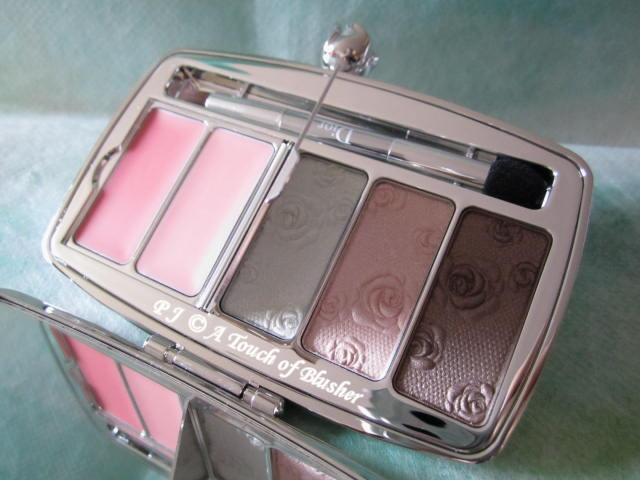 The palette contains three eyeshadows and two lip glosses. The lip glosses have a lid over them. The three eyeshadows feature rose motifs, which look beautifully delicate.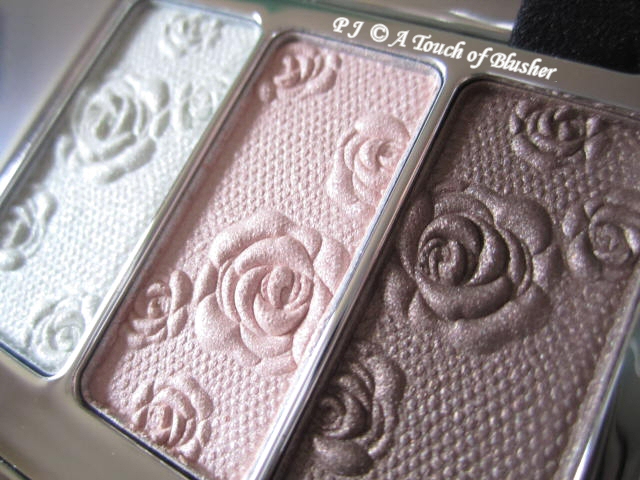 The three eyeshadow colors in 002 Granville Garden are (from left to right):
– minty green, softly pigmented, shimmery with soft sparkles
– peachy pink, moderately pigmented, shimmery
– medium-to-dark brown, well-pigmented, softly pearly
The green-toned shimmer in the minty green is slightly warmer than the look of the color in the pan, and the shimmer in the peachy pink is also warmer (peachier) than the look of the color in the pan.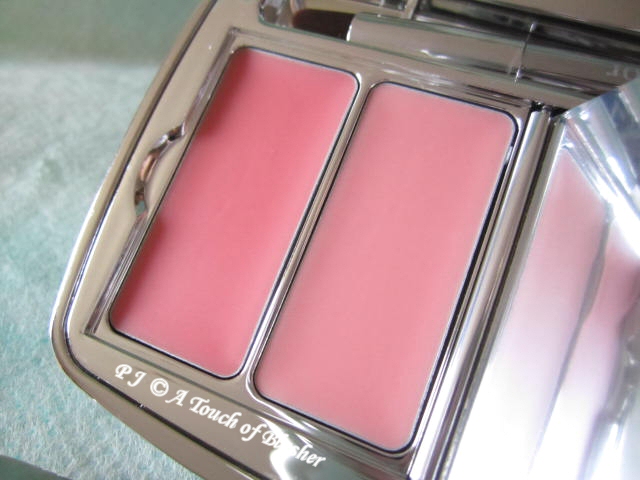 The two lip glosses, a pale warm pink and a soft warm pink, are both sheer and have no obvious shimmer. The consistency is relatively rich and balm-like.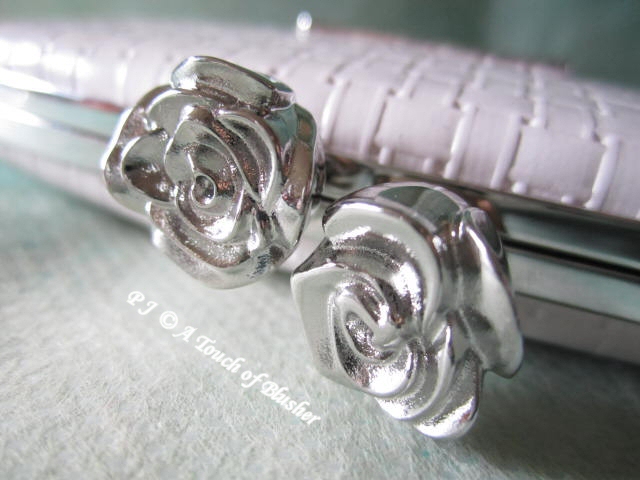 The shade descriptions are based on the swatches I did at the Dior counter. I was thinking about using the eyeshadows, but later I decided not to. I think I will keep the palette in its pristine conditions and appreciate the lovely rose patterns on the eyeshadows for the time being.
Related posts:
Dior Blue-Tie in 001 Smoking Blue (Fall 2011)
Dior Addicted to Dior (Summer 2010)