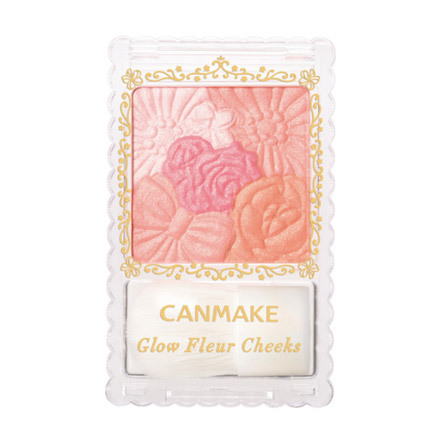 (Canmake Glow Fleur Cheeks in 01 Peach Fleur)
(images/info from www.cosme.net)
There are quite a few blushers from fall 2013 that have caught my attention. I like Cheek Polish from Addiction and Blend Color Cheeks from Visée. Today, I am highlighting some of the other ones.
Canmake is a popular Japanese drugstore beauty brand, and, for fall 2013, it will release Glow Fleur Cheeks (4 variations, ¥840) in Japan on October 2nd. The flower and bow motifs look cute, and the colors are very pretty. (Teaser: I will be reviewing blushers from Canmake later on.)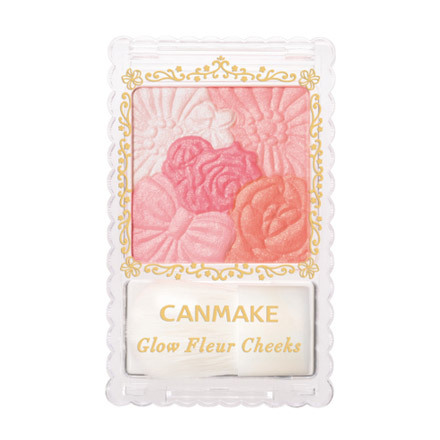 (02 Apricot Fleur)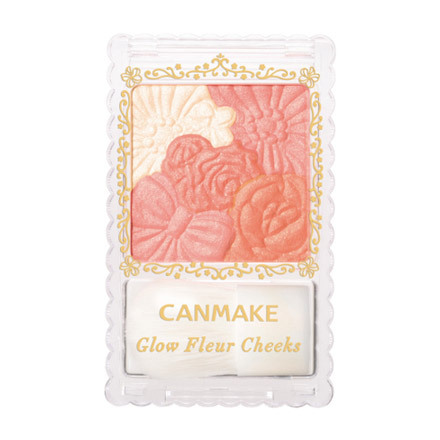 (03 Fairy Orange Fleur)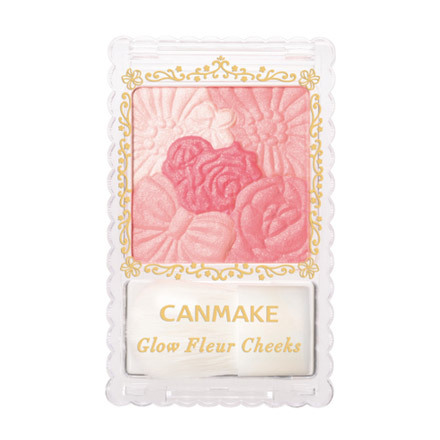 (04 Strawberry Fleur)
Earlier, I reviewed Cezanne's Silk Touch Cheek in 01 Pink, which was released in fall 2012. This fall, the brand will release Mix Color Cheek (3 variations, ¥714) in Japan on September 26th. It is another affordable blusher that looks very promising.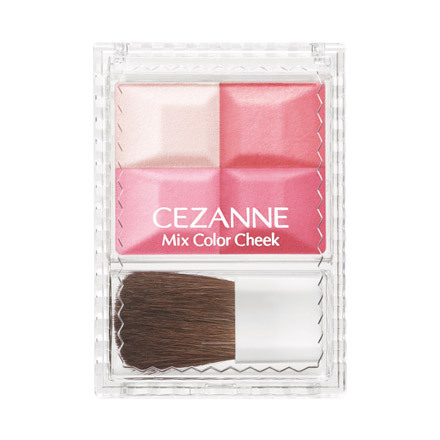 (01 Pink)
(images/info from www.cosme.net)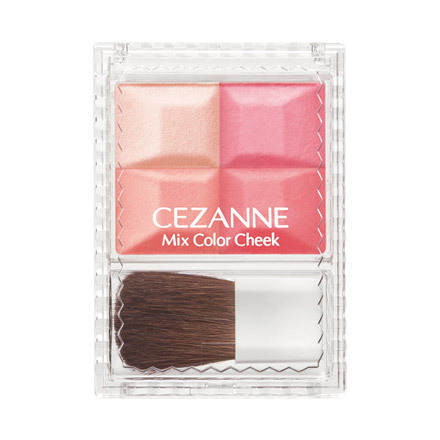 (02 Coral)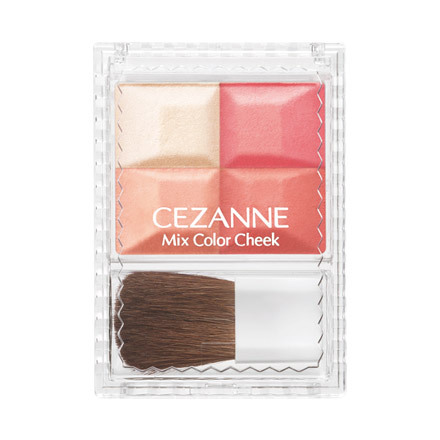 (03 Orange)
Another very eye-catching blusher (that also happens to be multi-colored) is Guerlain's Madame Rougit 4-Colours Blush (£42 in the UK). It is only available in one variation, but it features a cool-toned fuchsia pink and a warm-toned peach as well as shades for highlighting and contouring. It is a very versatile and beautifully-packaged blusher.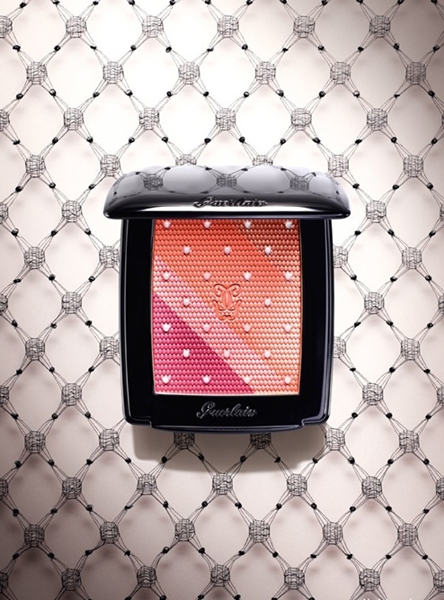 (image/info from beautyplus.iswii.net)
Updated on May 21st, 2015:
Read my review of Canmake Glow Fleur Cheeks in 04 Strawberry Fleur.
Related posts:
Jill Stuart Mix Blush Compact in 01 Baby Blush
Lunasol Modeling Cheeks in EX01 Soft Pink
Paul & Joe Cheek Colors in 03 Gigi & 08 Candy
SUQQU Gradation Cheeks in EX-01 Mizudaidai
Kesalan Patharan Summer 2013 Makeup Collection
(featuring Cheek Color)