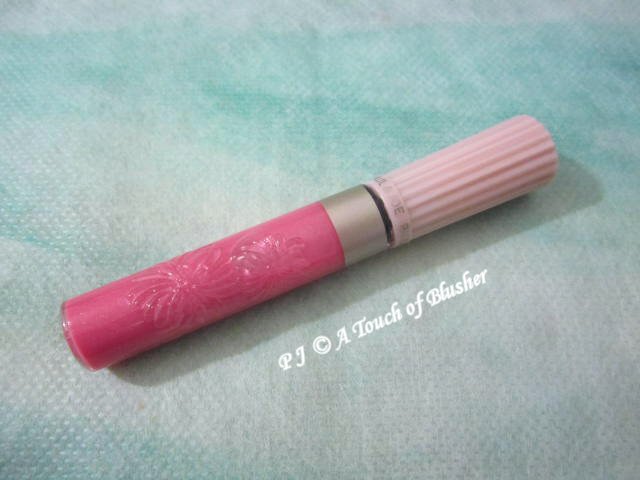 Paul & Joe's Lip Gloss G has been around for quite some time. (Read my review of 07 Tangerine.) As products from Paul & Joe get revamped every few years, I decided to add 05 Mon Chéri to my collection (before it is too late).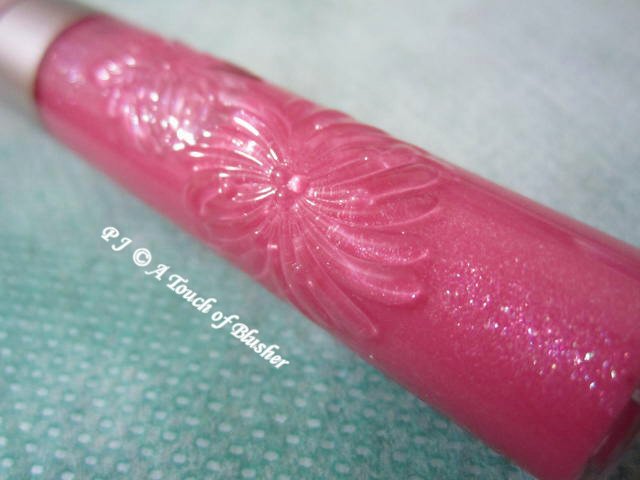 Paul & Joe Lip Gloss G in 05 Mon Chéri (ポール & ジョー リップグロス G 05 モンシェリ/ Paul & Joe 晶透唇蜜 05, ¥2500 in Japan, £15 in the UK) was released in summer 2010. It is a light-to-medium medium-toned pink. It has a light-to-medium pigmentation level and semi-sparse multi-hued shimmer. It imparts a glossy sheen on the lips with one or two layers, and it creates a juicy and glassy shine with additional layers. The color and the shimmer can be slightly intensified with each layer. The glossy and shimmery finish lasts quite well while the color fades a little over the course of wear.
There is some traveling overtime when I apply three or more layers of the product. Some of the pigment travels to the bottom of the lower lip (which doesn't look too obvious), and some of the gloss travels outside the lower lip line. The traveling is of course not ideal, but, partly because the color is relatively sheer and natural, it doesn't look as bad as the traveling from Lip Gloss Limited in 003. When I wear only one or two layers of the product, the traveling is reduced considerably.
Overall I like the product. I like the natural color, the shimmery finish and the dimensional look. It is a decent basic shade for everyday use.
Related posts:
Paul & Joe Summer 2017 Makeup Collection
Stash Focus: Chicca Mesmeric Gloss On in 05 Moon Pink