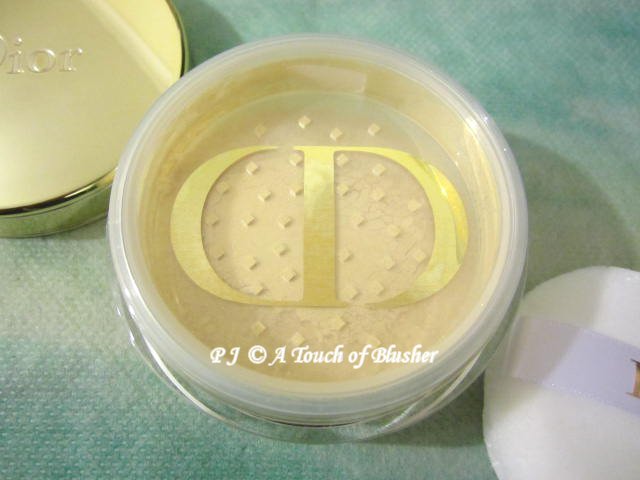 After four years of Diorific pressed powder for the holiday season (in 2013, 2014, 2015 and 2016), we finally have something a little different from Dior this year. The brand released Diorific Precious Rocks Golden Glow Loose Powder in 001 for holiday 2017, and I decided to get it with my Boots points.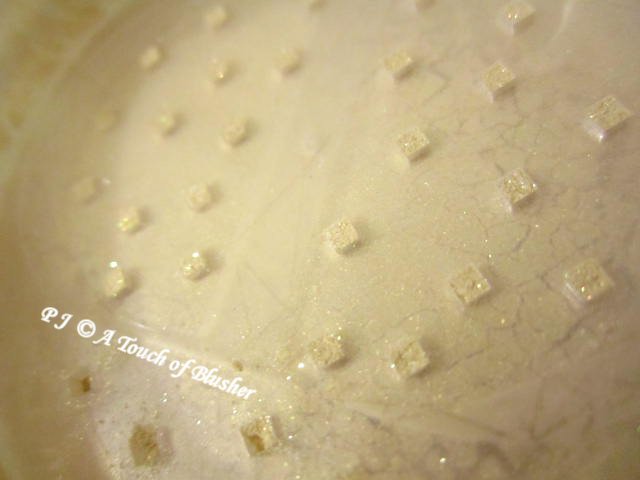 Dior Diorific Precious Rocks Golden Glow Loose Powder in 001 (14.5g, with puff, £40) contains mostly gold-toned sparkles and doesn't have a lot of pigment. The gold-toned sparkles have pink and green nuances, and the overall sparkling effect is multi-hued. The product has a good lasting power.
The product imparts a veil of semi-sparse sparkles on the skin without adding much color to the skin. According to the instructions printed on the back of the outer box of the product, it can be used for both the face and the body. If you are feeling experimental, you can also try using it on top of eyeshadows and lip colors as a sparkle top coat.
The product comes in a jar with a gold lid and feels reasonably substantial. It has more powder than the pressed-powder versions from previous years did but it costs less.
For me, this product is a little too shimmery and sparkly for the face. I apply it very light-handedly on the cheek bones and the T-zone (with a blusher brush), and the finish can still look fairly sparkly under some lightings. Although I am pleased to add it to my collection, it is probably not a product I will go for very often.
Related posts:
Stash Focus: Dior Diorskin Nude Tan Transat Edition
Stash Focus: Paul & Joe Pressed Powder T in 001 Twinkle, Twinkle Little Star