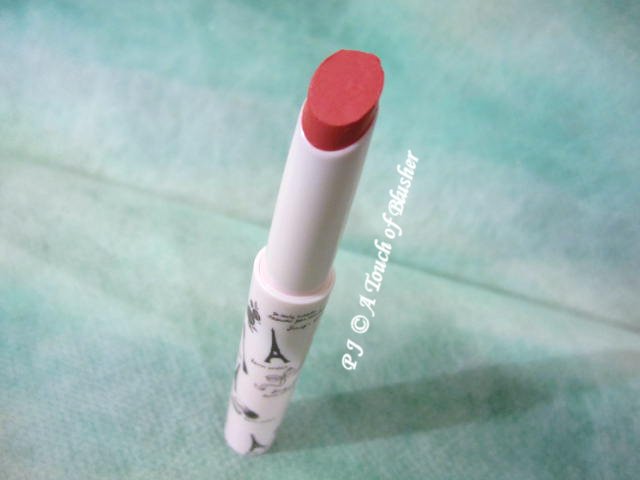 Last July, I reviewed Le Beran Mignon's One Stroke Rouge in Milk Beige in my Stash Debut series. Today, in my first review in 2018, I will be sharing my thoughts on One Stroke Rouge in Apricot Orange.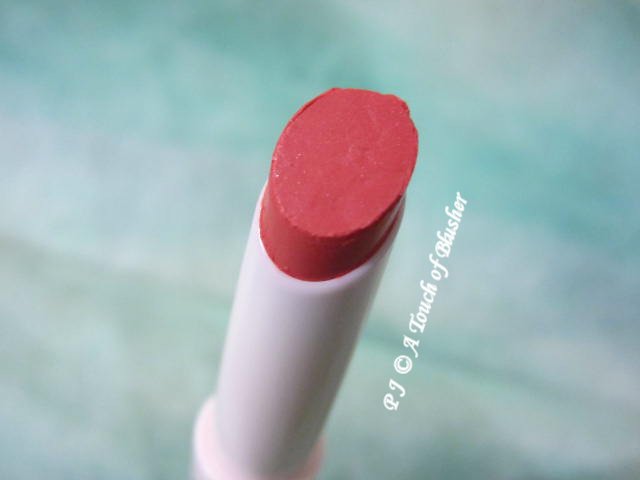 Le Beran Mignon One Stroke Rouge in Apricot Orange (ル ベラン ミニョン ワンストロークルージュ アプリコットオレンジ/ Le Beran Mignon 絕美潤唇膏 杏桃橘, ¥1480) was released in Japan in spring 2015 (when the One Stroke Rouge range was launched). It is a moderately-pigmented coral-toned orange with very fine and very sparse shimmer, and it imparts a creamy sheen on the lips. (It goes on lighter and less red-toned than it looks in the tube.) It is scented with a vanilla fragrance.
It has a pleasantly creamy consistency. It glides smoothly and feels fairly moisturizing on the lips. The color has a very good lasting power and the finish has a fairly good lasting power.
The color intensity is buildable. You can create a semi-opaque look with one or two layers, and you can achieve an almost-full coverage with additional layers.
While the overall quality of the product itself (in terms of texture, application, moisturizing efficacy and lasting power) is good, Apricot Orange is quite a bright orange-toned color and is not a lipstick shade I usually go for. It works the best for me when I apply it very light-handedly to allow my natural lip color to show through and to create more natural looks. Between Apricot Orange and Milk Beige, Milk Beige is certainly more wearable for me, but Apricot Orange is definitely a fun shade to experiment with.
Related posts:
Bring It Back: Lavshuca (Featuring Lavshuca Moist Melting Bar in RS-2)
Review: Givenchy Rouge Interdit in 59 Private Peach