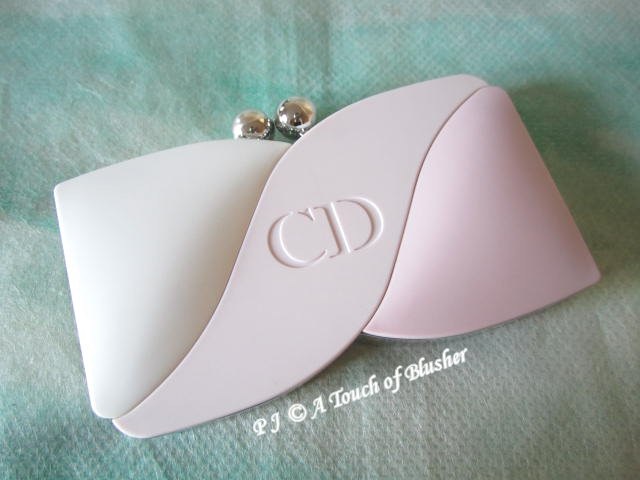 Dior's spring 2013 Chérie Bow makeup collection has an abundance of feminine pink shades. The seasonal limited-edition star item, the Chérie Bow palette, caught my attention, and I decided to go for 002 Rose Perle, which I preferred to the more gray-toned 001 Rose Poudre.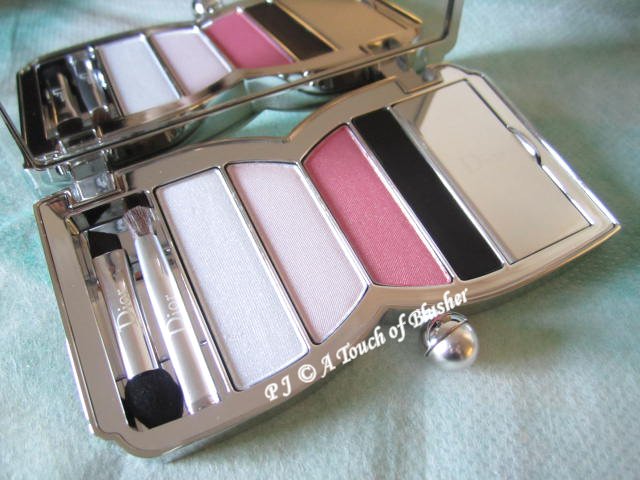 Chérie Bow Makeup Palette for Glowing Eyes & Lips (Eyeshadows, Eyeliner & Lip Gloss) in 002 Rose Perle (£59) features three eyeshadows, one eyeliner, and one lip gloss.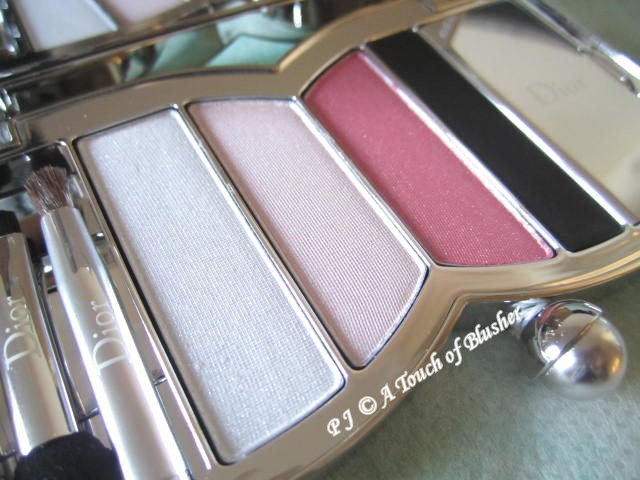 The three eyeshadows in 002 are a subtly pearly raspberry pink, a pearly pale pink, and an off-white with sparse shimmer. The raspberry pink and the pale pink are moderately pigmented, while the off-white is very (and almost slightly disappointingly) sheer and is mainly just shimmer. The eyeliner has a cream-to-powder texture. It is a well-pigmented velvety black with no shimmer.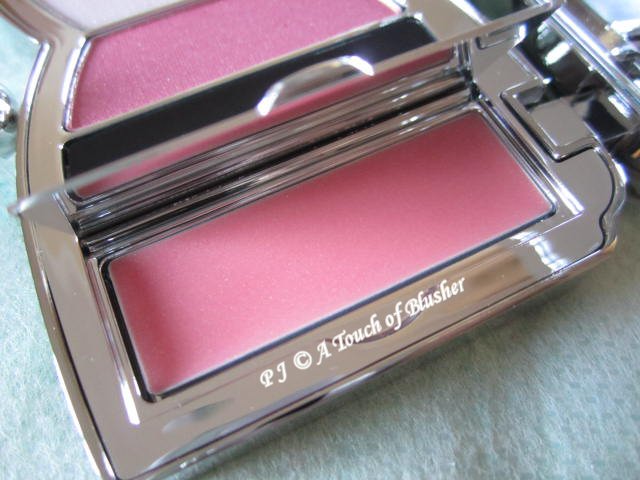 The lip gloss is a very sheer light pink with subtle shimmer. It has a lid over it.
(The descriptions of the colors are based on my swatches at the Dior counter.)
Like Dior Grand Bal, Dior Garden Clutch and Dior Minaudière, the palette closes magnetically and the clasps are decorative. I like the fact that the front of the palette has a matte finish, which is free from fingerprints. The back of the palette has a reflective metal finish.
As a seasonal limited-edition star item from Dior, I slightly prefer the designs of some of the previous ones (such as Dior Garden Clutch and Dior Lady Dior). However, this palette does showcase the soft and feminine feel of the collection perfectly and is a fitting centerpiece among all the pink-hued items in the collection.
Related posts:
Makeup Collections from Whitening Ranges from Chanel, Dior & Guerlain (Spring/Summer 2013)
Dior Summer 2012 Makeup Collection