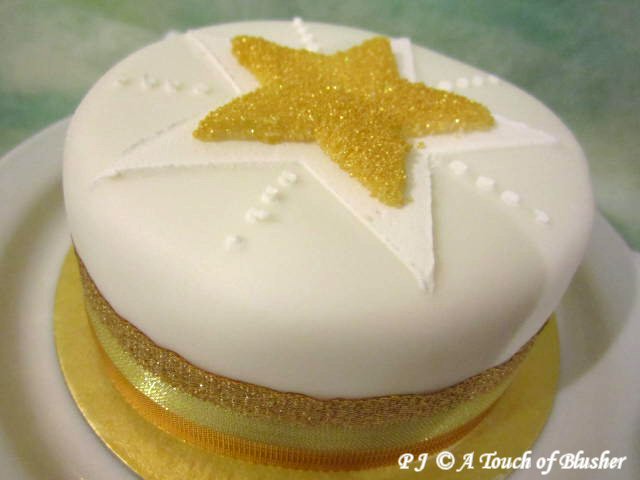 (Enjoy!)
A Touch of Blusher is seven years old today!
My other half bought a star cake to celebrate the occasion, and I would like to dedicate it to all my readers. You are all my stars!
My life has been quite hectic in the last 12 months, and I have not been able to blog as much as I would like to. However, I am determined to carry on blogging to share the latest news in beauty and my thoughts on beauty items with all of you.
I would like to thank all of you for reading my blog and for commenting on my posts. It is your support that keeps me going!
Once again, let's take a look back at the last 12 months of A Touch of Blusher:
November 2012: Another blue-tinted lip gloss from my collection.
December: My first item from Kate.
January 2013: SUQQU celebrates its 10th anniversary.
February: One of my latest purchases from Dior.
March: A blog post on food.
April: Maquillage was one of the first lines to reveal the holiday 2013 collection.
May: I finally got to try Lunasol's iconic Beige Beige.
June: I rediscovered Kesalan Patharan.
July: Visée presented a brand new look.
August: Lavshuca's Lav Hearty Eyes in PK-1 features cute packaging as well as my favorite color combination, pink and purple.
September: Stash Debut became a regular feature.
October: Another very eye-catching holiday makeup collection from Jill Stuart.
Thank you all very much once again, and do come back again soon!