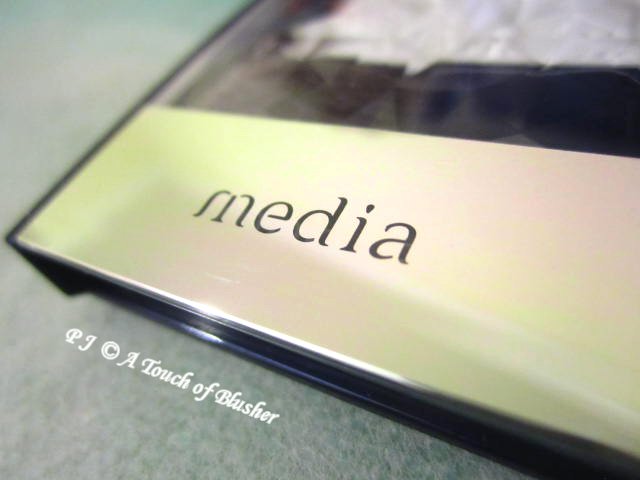 Kanebo Media is a Japanese drugstore beauty line that has been around for quite some time, and I am sure many of you are well aware of this line. Today I will be talking about the line very briefly and sharing my thoughts on Bright Up Cheek N in WT-01, my first purchase from the line.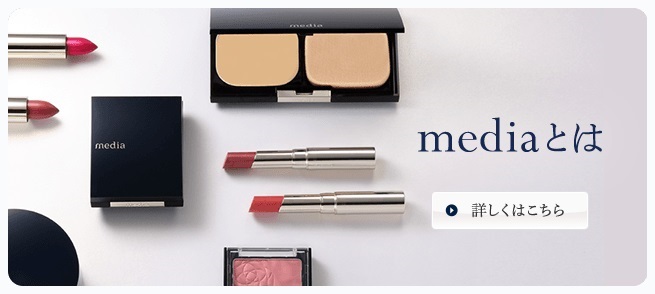 (image from www.kanebo-cosmetics.jp/media)
Media was launched in Japan in 1990, and its main target customers are those in their forties and beyond. It has a low-key image and its packaging has been kept simple without a lot of decorative details. It currently carries base makeup and point (color) makeup (including nail colors). Some of its more popular items include Cream Foundation, Bright Up Powder (finishing powder) and various lip colors. (As a drugstore line, it has a wide range of lipstick shades.)
I feel that what is impressive about Media is that it has outlasted some of Kanebo's more eye-catching and youth-oriented drugstore lines. (Once again, Lavshuca comes to mind.) I can only presume that part of its success lies in the reasonable prices (many products costing less than ¥1000) and the solid quality of the products. Even though it does release products that are designed to appeal to its target customers, it still attracts younger customers who want affordable and straightforward products.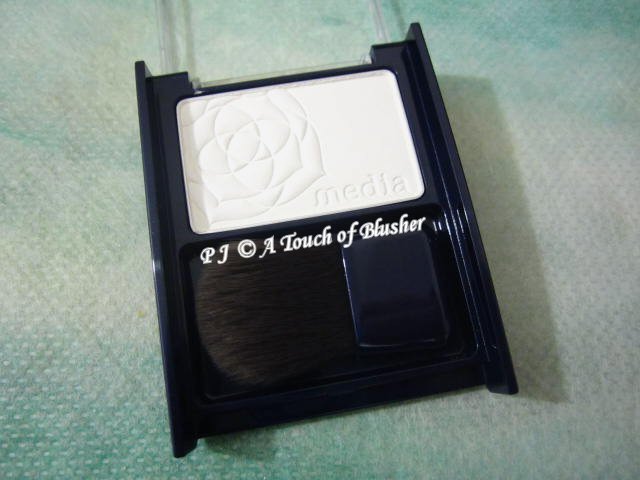 Kanebo Media Bright Up Cheek N in WT-01 (カネボウ メディア ブライトアップチーク N WT-01/ 佳麗寶 媚點 優雅玫色修容餅 WT-01, ¥800) was released in Japan in fall 2016 (when the Bright Up Cheek N range was launched). It is a lightly-pigmented porcelain white that has a satiny finish with a veil of fine multi-hued shimmer. (The shimmer looks mostly silver-toned and more low-key under natural light.) The pigment has a decent staying power and the shimmer has a fairly good staying power.
(The Bright Up Cheek N range replaced the Bright Up Cheek range, which was only released in fall 2015. It was launched with ten shades, and all of them are still available. Most of them are the usual blusher shades (PK (pink), OR (orange), RD (red) and RS (rose) shades). WT-01 is mainly a highlighting shade.)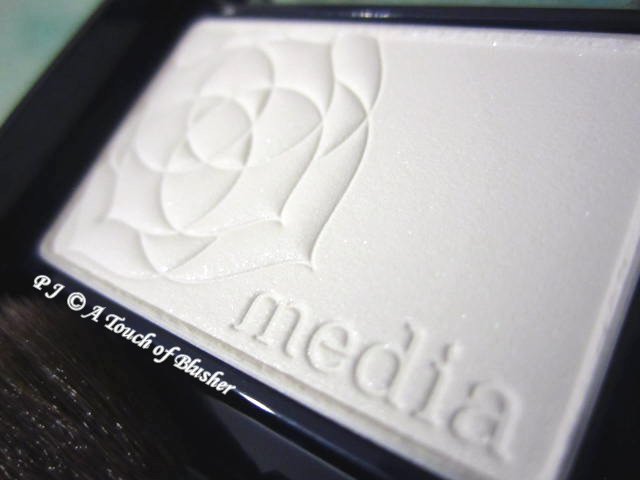 The product is easy to apply and blend. The brush the product comes with is more than decently serviceable and it is quite pleasant to use. It is wide enough and flat enough for most purposes. Its hair is adequately dense and bouncy, and it feels soft on the skin.
The product creates a soft highlight that doesn't look overly subtle. It is not too glowy, pearly, shimmery, frosty or metallic, and it doesn't exaggerate the appearance of pores. Used very light-handedly, it can work as a finishing powder for the entire face.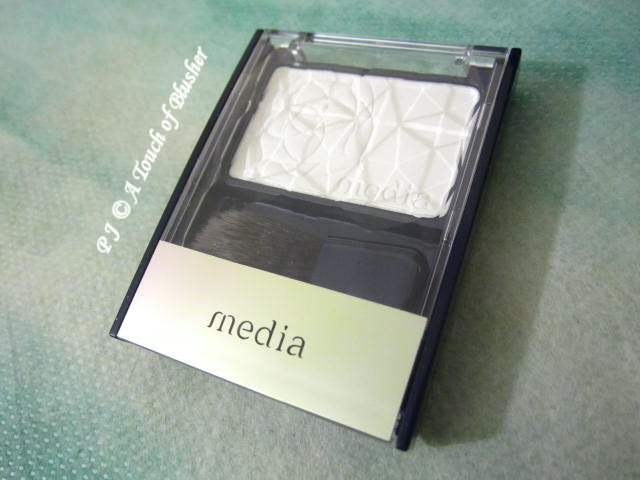 Overall it is a competent highlighter for me. I like its satiny finish and how it brightens up the applied areas without making them look too pearly or too shimmery. (I tend to prefer highlighters that are not too light-reflective.) It would appeal to me even more if the shimmer were a little sparser. (I am being very picky here and I am comparing it with the highlighting shade in Kesalan Patharan's Cheek Color in C01 Cute Pink, which is velvety matte with sparser (though slightly larger) shimmering particles.)
Related posts:
Ayura Spring/Summer 2018 Base Makeup Collection
Stash Focus: Anna Sui Rose Cheek Color in 100
Stash Focus: Dior Diorific Precious Rocks Golden Glow Loose Powder in 001