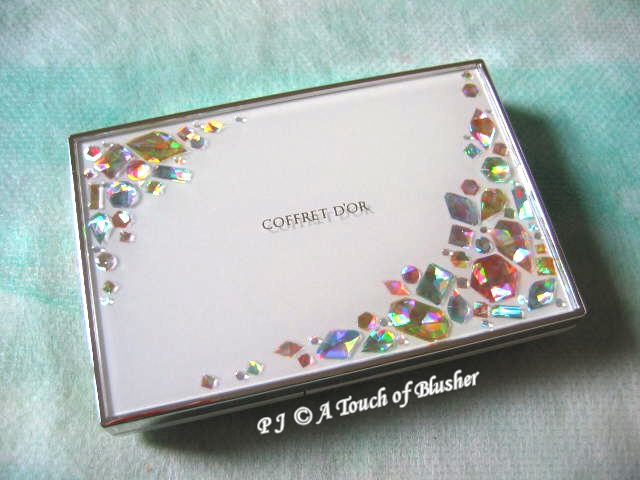 Since Sofina Raycious was discontinued, I have not been adding many foundation cases to my collection. But when I saw this case on-line, I thought I might decide to have it at some point.
Kanebo Coffret D'Or's spring/summer 2010 base makeup collection doesn't feature a new powder foundation, but it does include this powder foundation case, which can house powder foundations from Coffret D'Or (Lasting Power Pact UV and Silky Fit Pact as well as previous versions such as Beauty Lasting Pact UV and Beauty Essence Pact). It can also house some of the powder foundations from some other Kanebo-owned brands/lines.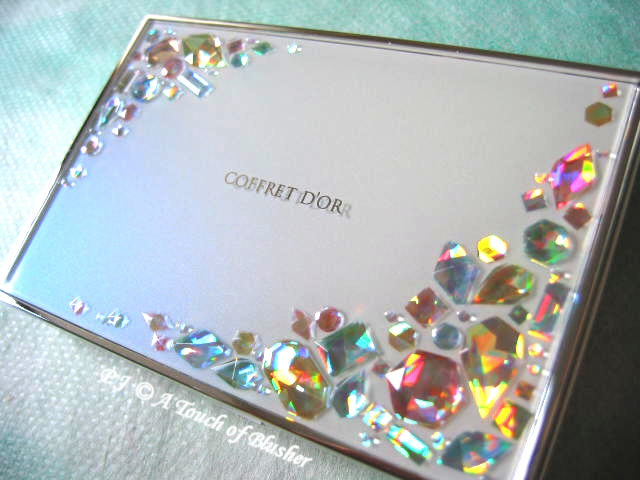 When I received the case, I thought that the colors of the jewel embellishments were not as vibrant as how they looked in magazines. But when I photographed it, I noticed that the colors did come alive on photographs. I guess this difference is by chance, not by design.
When light hits the case from certain angles, there is some soft blue iridescence, which is quite a nice design detail.
I do like makeup items with jewel details, and this case is a good addition to my stash of foundation cases!
Related posts:
Other foundation cases:
Foundation Cases from Anna Sui & Jill Stuart
Bring It Back! Cynthia Rowley Cosmetics
Other items with jewel details:
Jill Stuart Moist Silk Liquid Foundation