(continued from Part 1 & Part 2)
3rd: Aube Couture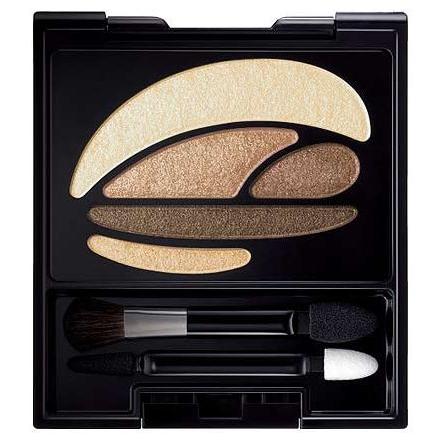 (Designing Impression Eyes in 555)
(image from www.cosme.net)
Like Elsia's spring 2012 makeup collection (featured in Part 2), Aube Couture's spring 2012 makeup collection impressed me when I saw it in person. The new Designing Impression Eyes series was launched in fall 2011, and there are three new variations for spring 2012. What I like about these three new palettes (and many of the fall 2011 ones) is that they combine low-key colors with high-toned shimmery finishes. This combination creates understated glamour, and these three palettes are still very wearable for daytime. (See the two limited-edition variations for summer 2012.)
The twelve shades of the new Excellent Stay Rouge feature some elegant low-key cool-toned shades, which appeal to me a lot.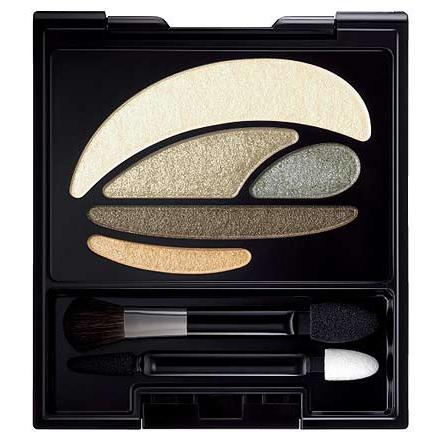 (556)
(image from www.cosme.net)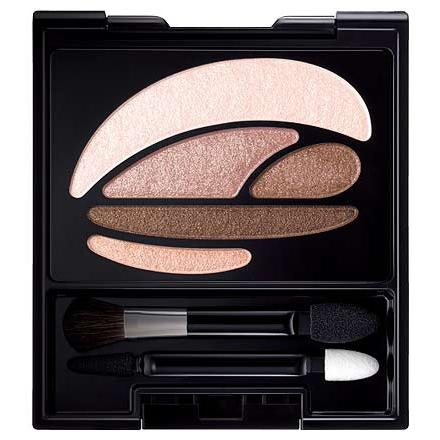 (557)
(image from www.cosme.net)
Updated on November 17th, 2012:
Read my review of Designing Impression Eyes in 555 Brown.
2nd: Coffret d'Or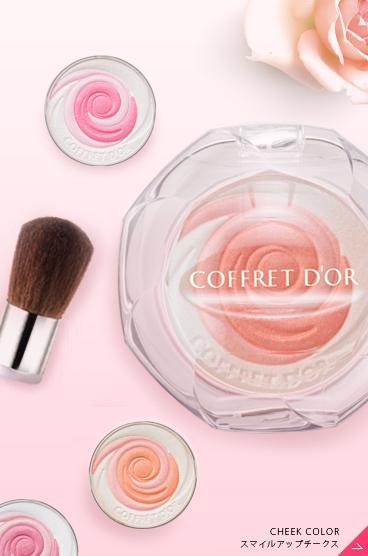 (image from www.kanebo-cosmetics.jp/coffretdor/)
Coffret d'Or's spring 2012 makeup collection is a very well-rounded collection, with attractive and wearable items for eyes, cheeks, and lips. (Read my review of Wide Gradation Eyes in 04 Deep Brown.) The four Smile Up Cheeks variations are very cute and eye-catching, and I personally like the RS (rose-toned) shades of Bright Up Rouge (Long Keep) (RS-271) and Bright Up Rouge (Creamy Liquid) (RS-269 and RS-270).
1st: Paul & Joe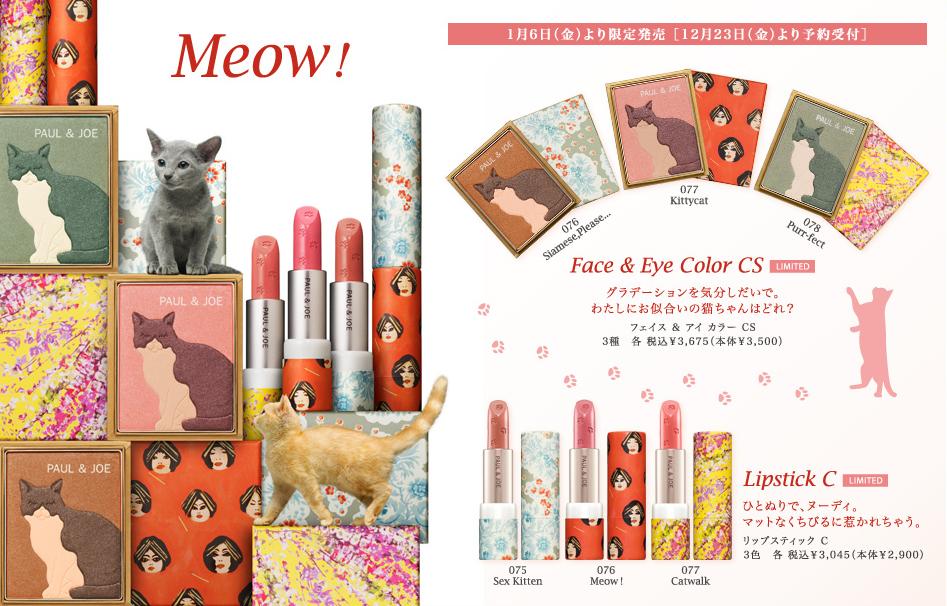 (image from www.paul-joe-beaute.com)
There is no doubt that Paul & Joe's 10th anniversary Meow! makeup collection is my favorite collection for spring 2012, despite the fact that I am not really a cat person. The beautiful packaging helps showcase the very on-trend greens as well as easy-to-wear neutrals and pinks. The paw prints on the three Lipsticks C and the cats with top hats from the three Blusher Sticks are unique design features that not only strengthen the theme of the collection but also make this collection very memorable for all the Paul & Joe fans.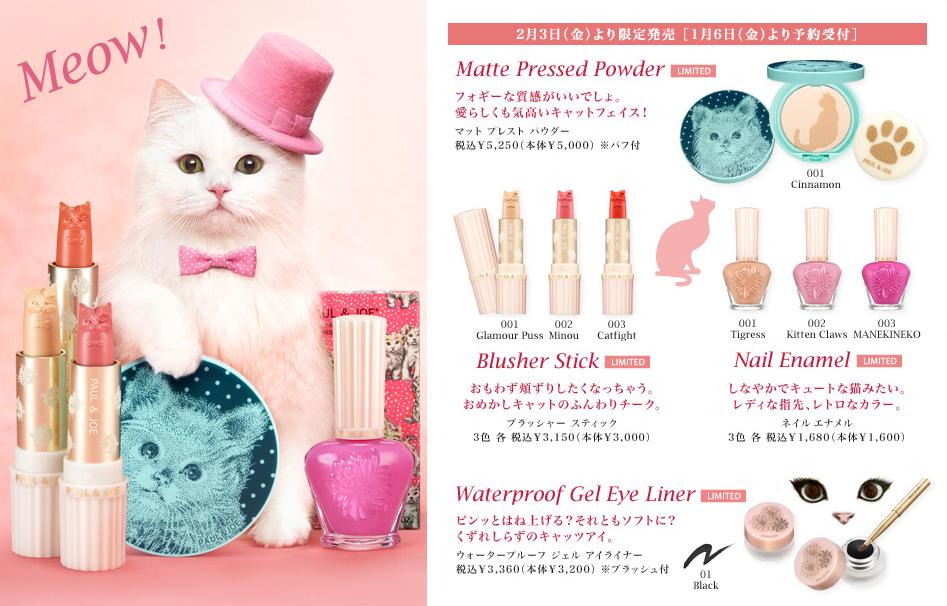 (image from www.paul-joe-beaute.com)
Read my review of Face & Eye Color CS in 078 Purr-fect & Lipstick C in 077 Catwalk (pictured below).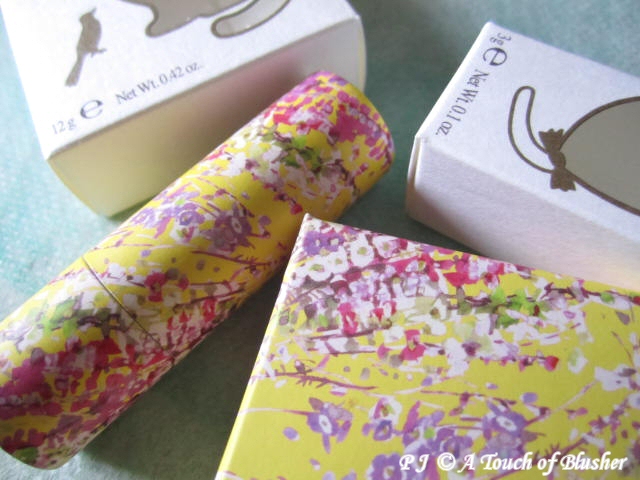 Related posts:
From My Treasure Chest (2) – Sofina Aube Rouge Dressious
Coffret d'Or Late Summer/Early Fall 2012 Makeup Collection