10th: Elégance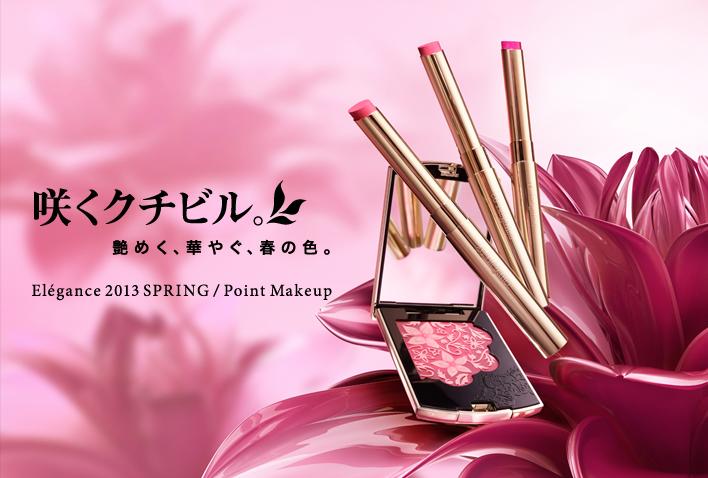 (image from www.elegance-cosmetics.com)
The spring 2013 makeup collection from Elégance includes two new variations of Phantom Eyes and one new variation of Fabulous Rouge. All of them feature delicate floral patterns, and I like the soft spring-like colors of Phantom Eyes in 28.
9th: Dior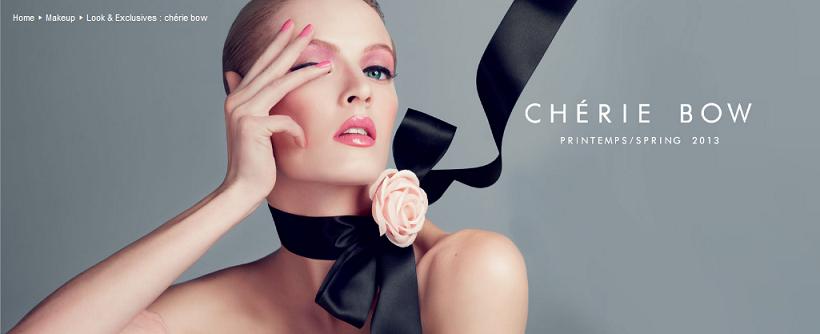 (image from www.dior.com)
Dior's spring 2013 Chérie Bow makeup collection has a very coherent color scheme throughout virtually all the items in the collection. (Pink is certainly on-trend in spring 2013.) While I do like the collection as a whole, I prefer the more colorful Garden Party collection for spring 2012.
Read my review of Chérie Bow in 002 Rose Perle.
8th: Clé de Peau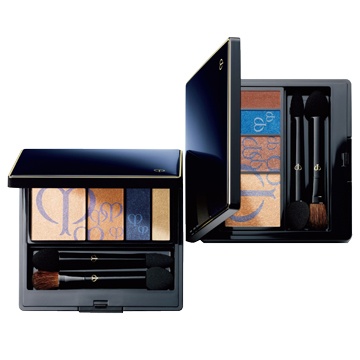 (image from www.urcosme.com)
I like the combination of neutrals and blues for the eyes, and Clé de Peau's spring 2013 La Beauté Méditerranée makeup collection offers two beautiful Ombres Couleurs Quadri palettes with this combination. I like both more or less equally, but 209 (on the left) is marginally more wearable for me while 210 (on the right) is probably much more versatile for most people.
7th: Aube Couture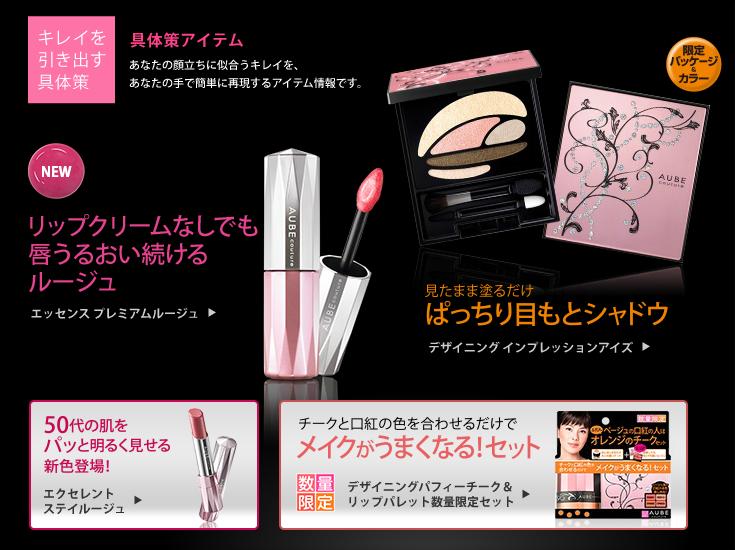 (image from www.sofina.co.jp/aube/)
I like an extensive seasonal makeup collection, and we are getting one from Aube Couture in spring 2013. There are four eyeshadow palettes (Designing Impression Eyes), four lipsticks (Excellent Stay Rouge), ten liquid lip colors (Essence Premium Rouge), and four sets of  blusher and lip color palette (Designing Puffy Cheek & Lip Palette). The colors are generally very easy to wear and suit most occasions.
The countdown continues in Part 2!
Related posts:
Holiday 2012 Makeup Top 10 Part 1, Part 2 & Part 3
Elégance Summer 2013 Makeup Collection