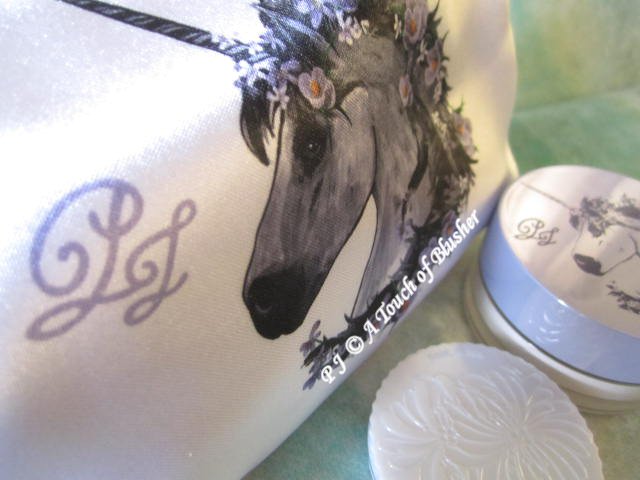 Earlier I wrote about Paul & Joe's Pearl Foundation Primer in 001 Bonbon, which is from the brand's holiday 2012 makeup collection (and spring/summer 2012 base makeup collection). The collection also features Makeup Collection 2012. It is available in two sets, 001 Frozen Lilac and 002 Sleigh Ride, and today I am highlighting 001 Frozen Lilac.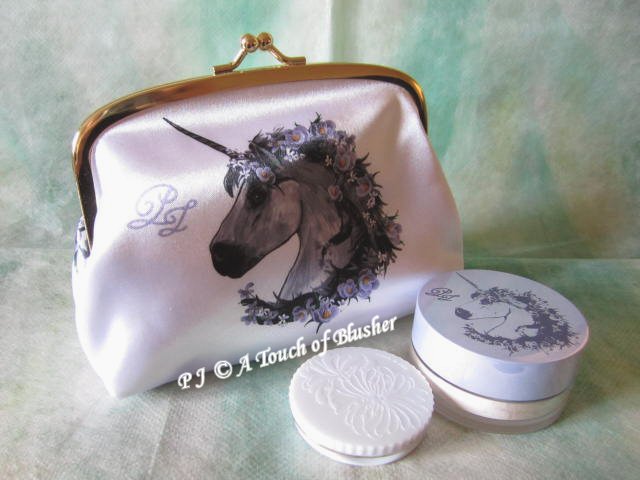 Makeup Collection 2012 in 001 Frozen Lilac (£36) includes Creamy Cheek Powder in 001, Face Powder in 001, and a makeup pouch. (002 Sleigh Ride includes Creamy Cheek Powder in 002 and the same Face Powder and makeup pouch.)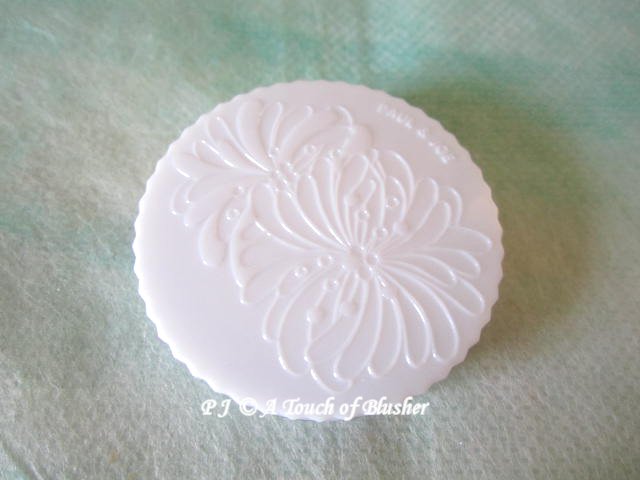 Available in five shades, the cream-to-powder Creamy Cheek Powder is a regular item from Paul & Joe. The limited-edition 001 in this set is a lightly-to-moderately pigmented medium-to-warm berry pink with subtle shimmer. It is a natural-looking shade that resembles the color of the rosy cheeks, and the lasting power of the color is decently good.
Even though I prefer powder blushers, I do find that this is fairly easy to use. (It is easy to spread and blend.) It starts off sheer but it can be layered for slightly more intensity. (I like the fact that it is not too pigmented.)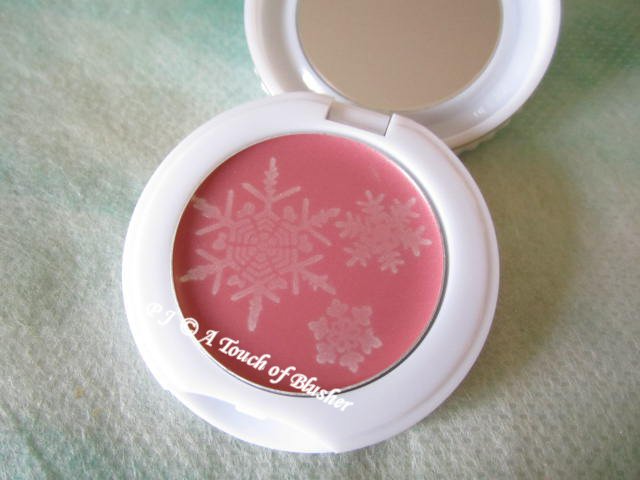 Face Powder in 001 (10g) is a very pleasant surprise. Many face powders released for the holiday season (from both Japanese and western brands) are often quite shimmery (like Chanel's Poudre Universelle Libre in 57 Rêverie for holiday 2012), and I thought Face Powder in 001 would be the same. However, it actually has a softly chiffon-matte finish with very minimal shimmer. It also has good pore coverage and decent sebum-control efficacy. As I prefer matte loose/pressed powders with good pore coverage, this loose powder appeals to me a lot.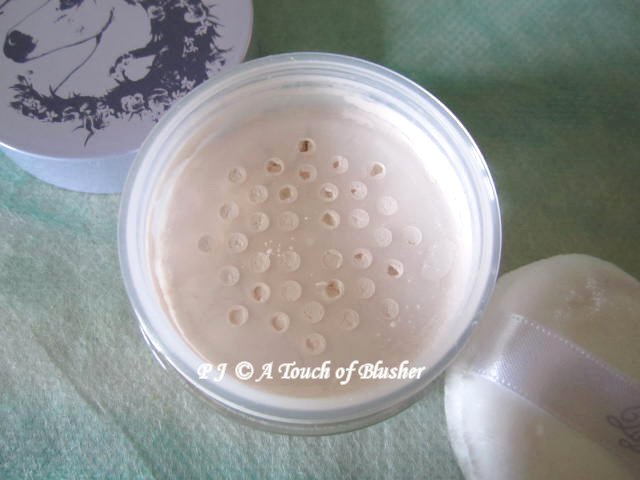 The makeup pouch features a unicorn print as well as the brand's new cursive "PJ" logo on the front, but I prefer the floral print on the back.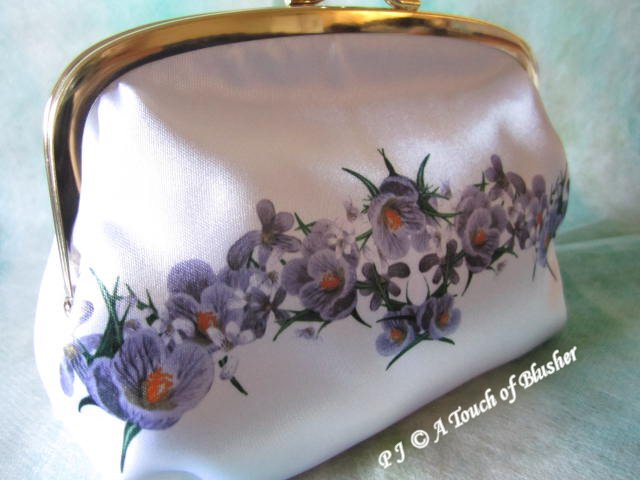 I have also seen 002 Sleigh Ride in person, but I prefer 001 Frozen Lilac as I think Creamy Cheek Powder in 001 is a more universally flattering shade. No matter which set you go for, you will also get a loose powder that should work well as a setting powder all year round (especially in spring and summer), not just for the holiday season.
(The product featured in this article is provided by Paul & Joe.)
Related posts:
Paul & Joe Lipstick in 104 Mademoiselle & Lipstick Case P 002 (Fall 2012)
Paul & Joe Color Powder CS in 079 Les Tourtereaux (Fall 2012)
Paul & Joe Face & Eye Color CS in 078 Purr-fect & Lipstick C in 077 Catwalk (Spring 2012)