(continued from Part 1 & Part 2)
3rd: Aube Couture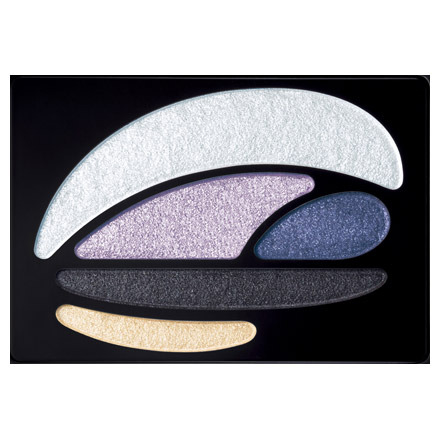 (image from www.cosme.net)
Aube Couture's fall 2012 makeup collection includes four new variations of Designing Impression Eyes. Both 561 and 563 look appealing to me, and I have bought and tried 561 (above).  I have slight issues with a couple of shades in the palette, but it generally works well for me. I also love the gorgeous limited-edition case design.
2nd: Coffret d'Or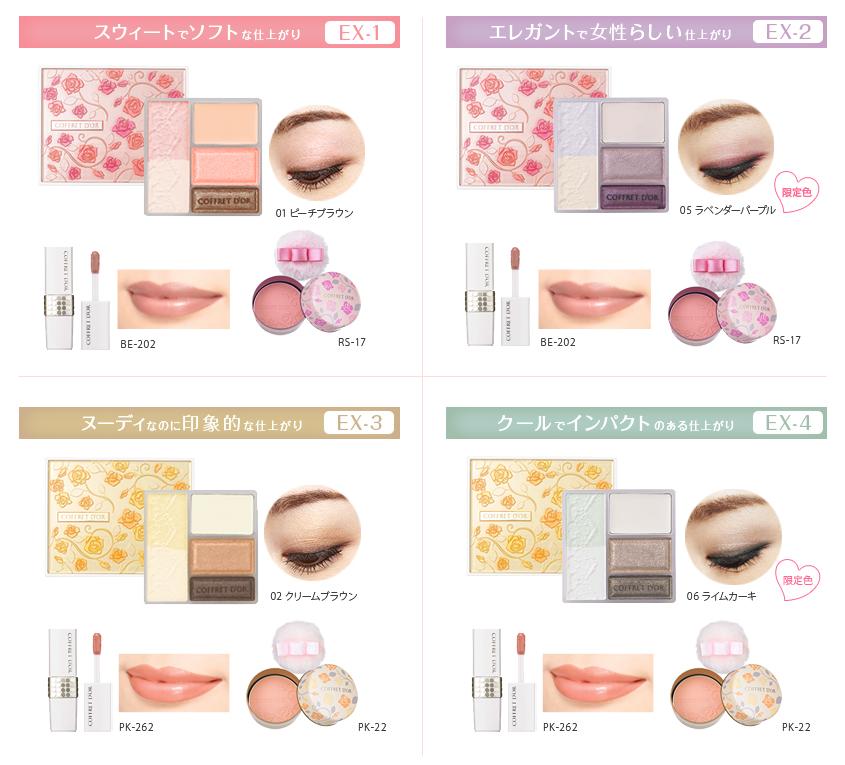 (image from www.kanebo-cosmetics.jp/coffretdor/)
Coffret d'Or's fall 2012 makeup collection features four makeup sets with items for eyes, cheeks, and lips. There are two limited-edition Beauty Face Shadow palettes, 05 Lavender Purple in set EX-2 and 06 Lime Khaki in set EX-4, which are not sold separately. The Color Blushes are also exclusive to these sets. Each set includes items which create a complete makeup look, and these wearable items should also work well with your existing makeup products.
I have got the set in EX-2 and I will be reviewing it later on.
1st: Paul & Joe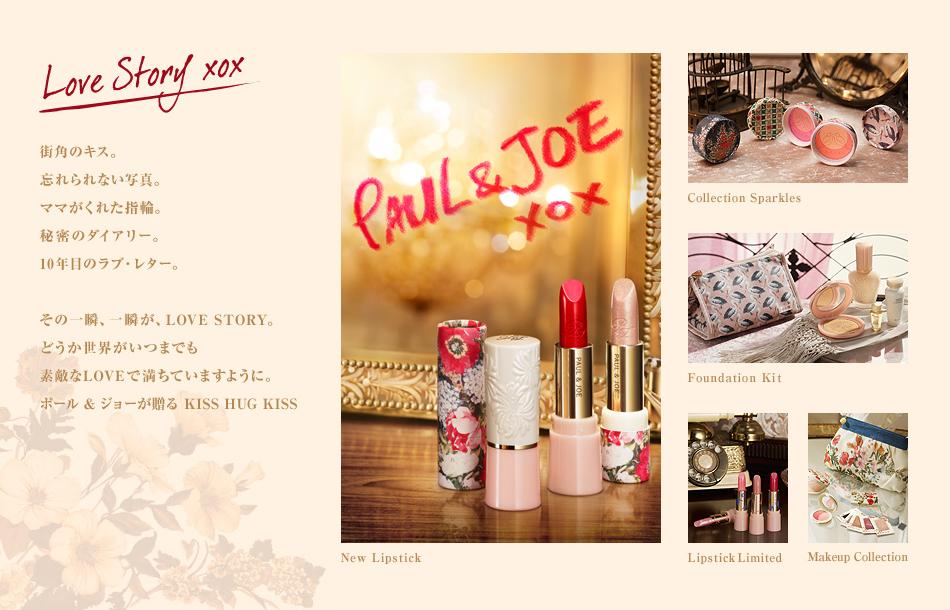 (image from www.paul-joe-beaute.com)
Paul & Joe's fall 2012 makeup collection is the third part of the line's 10th anniversary celebration. (See Paul & Joe's spring 2012 and summer 2012 makeup collections.) For me, not only is this collection the best so far this year, it is also one of the best makeup collections from Paul & Joe. With many highly collectible items in stunning floral prints, this Love Story collection certainly showcases how covetable Paul & Joe's creations can be.
Read my review of Color Powder CS in 079 Les Tourtereaux (below), and I will also share my thoughts on Lipstick in 104 later on.
Updated on November 6th, 2012:
Read my review of Lipstick in 104 Mademoiselle and Lipstick Case P 002.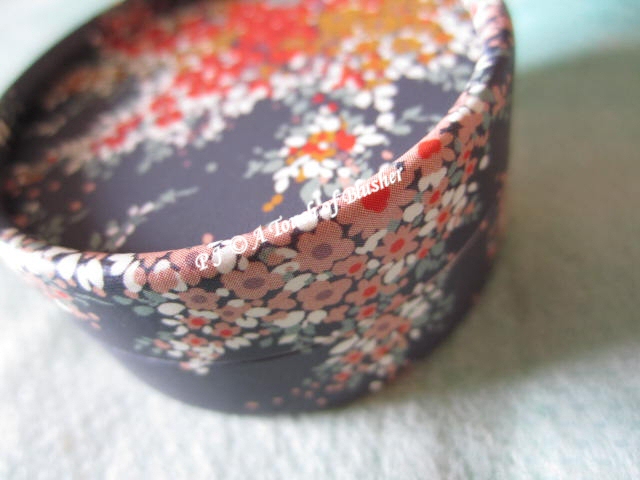 Related posts:
Coffret d'Or Cover Clear Finish UV SPF18 PA++
Aube Couture Holiday 2012 Makeup Collection